Spring Clean Your Office Space: Decluttering to Improve Productivity
As much as you'd like to convince yourself that your chaotic office space is perfectly fine for your needs, chances are, it's just not. Clear spaces and easy-to-find supplies are better for promoting productivity and studies show that workers with a neat workspace don't mind spending as much time there as the ones who sit at a disorganized desk all day long.
Spring is a good time to get a handle on your office clutter and to give yourself an office space you can feel comfortable in. Whether you work in a cubicle or from your own home, these tips will help you de-clutter your office space and boost your productivity.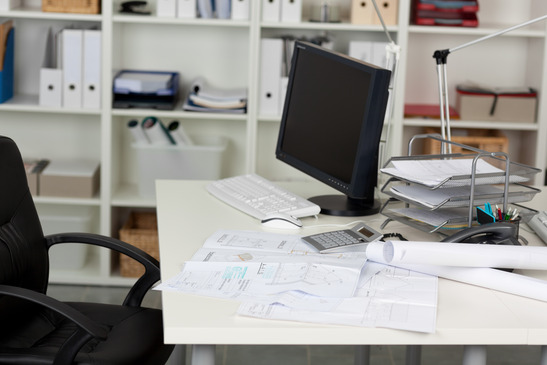 Desktop Space
Most people have, at minimum, a computer and telephone in the office, whether it's at home or otherwise. But what about all the other items that seem to take up residence on your desk, demanding your attention and stealing minutes from your day? Try this simple exercise: remove everything that you don't use every day and see what's left. You'll probably have your computer, phone, something to write with and something to write on. Add some post-its and that might be all you need.
Everything else needs a new home — but not stuffed into a drawer — or you could waste time later digging for it. Instead, decide whether you need to file, trash, or action the items and then act accordingly.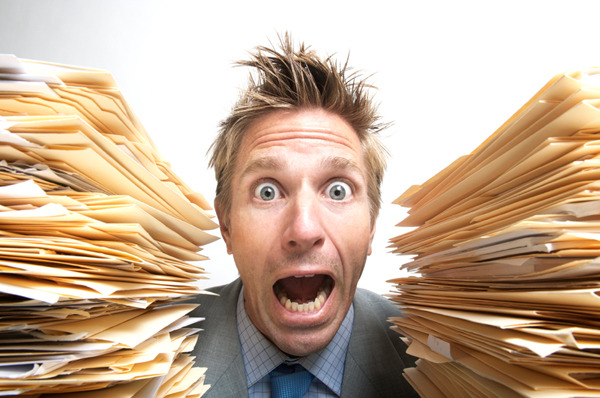 Filing Items
You don't have to invest in large, bulky filing cabinets unless you do a lot of record keeping. Then you might want to invest in one with easy-to-label hanging folders. If you don't have to access the items often, opt for off-site storage.
For smaller offices, concertina or accordion style folders work for filing a few important documents or keeping up with expense receipts. Three-ring binders and folders that fit inside them make an easy, instant storage option for invoices or project notes. Not only are these a versatile, inexpensive option, you can easily label the spine of each binder so that you know what is inside at a glance. Store these neatly — spine facing upward — in a drawer, or simply stand them on a spare shelf.
Trashing Items
An immaculate desk space is pointless if your trashcan is overflowing, so keep only the smallest can you need, and empty it daily. Shredding documents also helps you keep a clear desk. As you no longer need items, shred them and put them in the garbage that you will be emptying that day.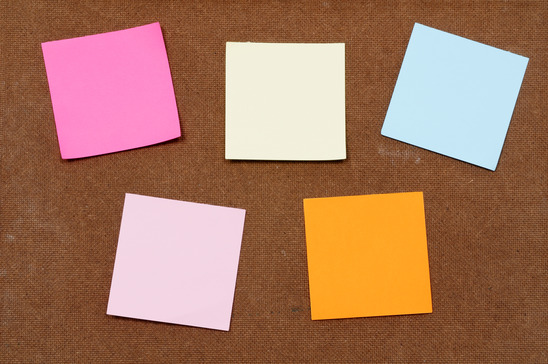 Action Items
If you have a busy office that leaves you with little time to deal with mail or invoices, set up a place to keep them at the front of your mind but out of your way until you can deal with them. A simple inbox and a basic labeling system are all you need to keep on track with your incoming items.
Using three different colors of post-its, choose one color for "urgent," one for "moderate," and one for "non-urgent." For example, your light bill that needs to be paid by Friday would probably merit an urgent sticker, while something due in three weeks' time could be labeled as non-urgent. To avoid overlooking any non-urgent items, reevaluate at the end of the week and re-label items if necessary.
Drawers
Try placing a few small baskets or trays inside a shallow drawer in your desk for all those useful office supplies. That helps eliminate digging around for a paper clip or pair of scissors and lets you see at a glance if you need any more of a particular office supply.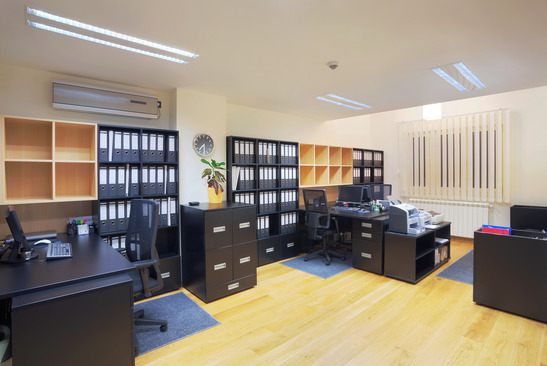 Use Space Wisely
If you have a tiny office space, keeping it clutter free can be challenging, but it's not impossible. Use whatever space you have efficiently, including the backs of doors and wall space. Over the door hanging-storage options are perfect for smaller offices that need a little extra space to store files, bills, or even office supplies. Wall shelves can be made to fit any size wall and can provide plenty of extra storage for binders or books. Don't be afraid to be creative — you may be pleasantly surprised by what you can come up with.
Real Estate: The Science Behind Decluttering and Staging a House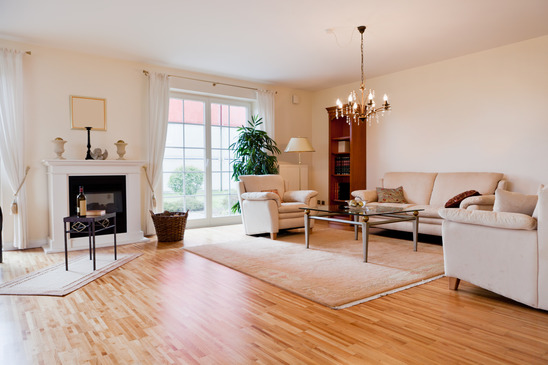 Human perception is an amazing tool. That is why we are often quick to judge an individual by what he or she is wearing or a book by its cliche cover.
The same perception can make or break a deal when trying to sell a house. People viewing your house love to see what is in your closet, medicine cabinet and even your underwear drawer. As much as they love to look through your personal items, a few fingerprints on a window or dribble of toothpaste in a sink can negatively sway a buyer's opinion.
Let's take a look at a few numbers:
Potential buyers – 86% said that storage space is important to them (2005/2006 Maritz Research Staging Polls).
Potential buyers – 63% said they are willing to pay more money for a house that is move-in ready (2005/2006 Maritz Research Staging Polls).
82% of realtors recommend staging.
A staged house sells on average 17% higher than an un-staged house (US Housing and Urban Development)
A 2011 survey shows that cleaning and removing clutter results in 586% return on investment.
Follow these tips to help empty your house using storage and become a quick seller:
1. Place half of your items in storage
Take half of the items you own and find a reputable self-storage location to stash those precious nick-knacks away until your house sells. No one wants to view your collection of antique dolls!
Self-storage units can range from garage-like spaces to state-of-the-art, temperature-controlled facilities for collections and important items. Removing your unnecessary belongings will help reduce your personal touch in the home. Buyers want to imagine their own collections in the house.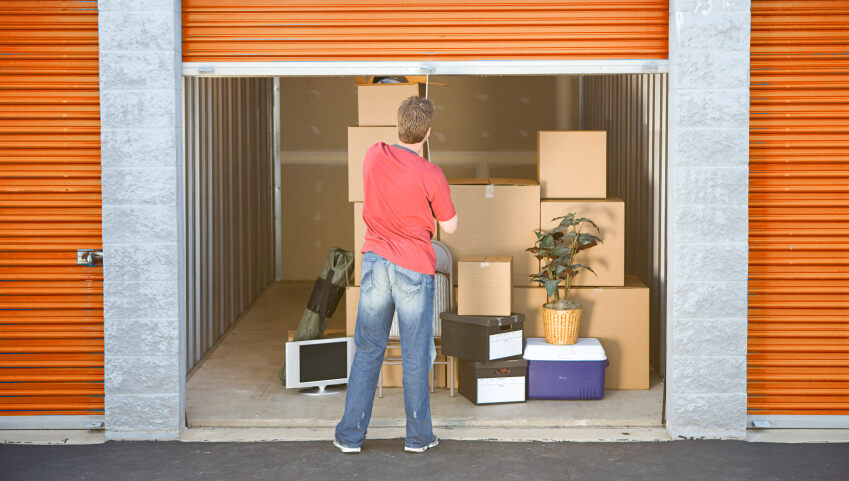 2. Place half of your remaining items in storage (again)
Seriously, remove half of what you have again and place it into storage. Each room needs only a few pieces of furniture and very little decor. About 75% of your possessions should be in storage.
We add furniture to a house as time goes on and eventually create warm, cozy spots for social gatherings. Removing the furniture will open up the rooms, adding a more open layout and an illusion of size.
Homes spend 78% less time on the market when de-cluttered and staged, so get that furniture in a storage unit as fast as you can.
3. Clean every day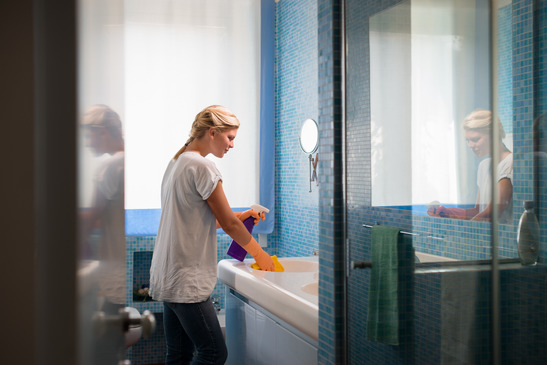 Research conducted by Dr. Andrea Angott published in the Chicago Tribune shows that the most important thing to do when selling a house is to remove personal items from bathrooms, including soap and toothbrushes.
People don't want to buy a house that they feel is being lived in; they want the feeling of a fresh start. If you are going to try and live in the house while selling, give yourself a half hour each morning and night to make sure all personal items are put away.
You also don't want to forget to clean. Bathrooms have to be spotless, beds must be made daily and windows should be streak free. You want your house to represent perfection as much as possible.
4. Think neutral
If you have any furniture that features bright shades of color, you may want to just place those items in storage as well. Paint walls in neutral beige, grey, whites and browns they appeal to a wide range of buyers. That bright yellow kitchen may turn people away! From a physiological perspective, different neutral colors have different associations, especially with some hints of black mixed.
Appeal to the masses to get the best possible results when selling your house. No matter what you do to try and sell your home, removing personal belongings and cleaning can make the largest impact.
Think of how you would like to view your future house. Is it filled with someone else's belongings, or is it in pristine condition waiting for your finishing touch?
Get the gloves on, book that storage unit and get to work. Your bank account will thank you later.
Orlando's Top Restaurants and Local Favorites for 407 Day
407 Day is almost here, and Orlando is ready to celebrate! This special day is all about supporting local businesses, and what better way to do that than by indulging in delicious food and visiting some unique local spots? In this blog, we'll show you the best places to go in Orlando for 407 Day, featuring the top restaurants we recommend as well as some fun and local businesses.
Here are the top 5 restaurants you need to visit on 407 Day: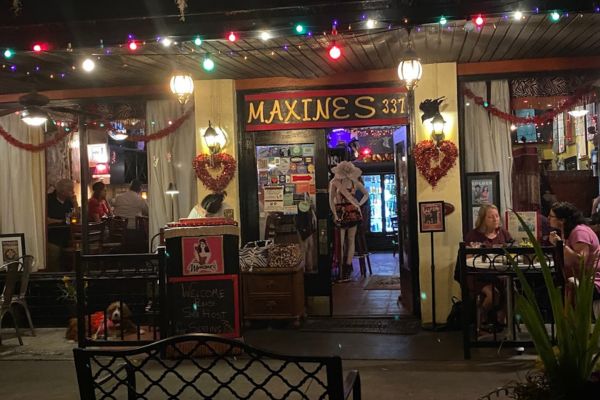 1. Maxine's on Shine
Maxine's on Shine is this cozy restaurant in Colonialtown known for its comforting American cuisine and live music. Make sure to try the Squid Ink Linguine with Seared Golf Shrimp tossed in a lobster tomato butter mixed with fava beans, spinach and grape tomato's.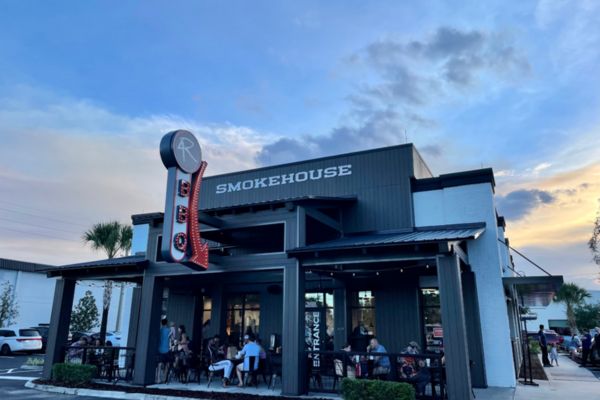 2. 4 Rivers Smokehouse
If you're a fan of barbecue, 4 Rivers Smokehouse is a must-visit. This popular restaurant chain has several locations throughout Orlando and is known for its mouth-watering brisket and pulled pork sandwiches.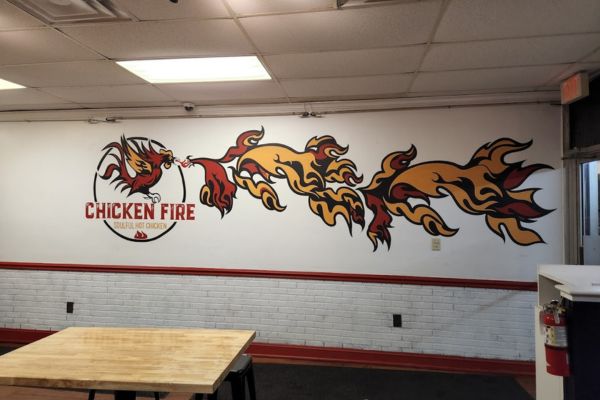 3. Chicken Fire
For some fiery chicken, look no further than Chicken Fire. This local spot is a favorite among locals for their Nashville hot chicken sandwiches and wings. They have several levels of heat, so make sure to choose wisely.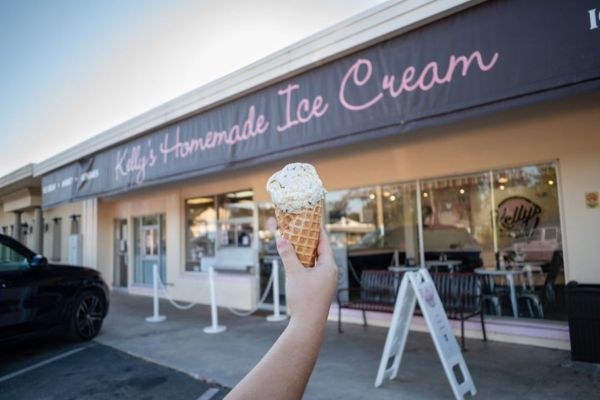 4. Kelly's Homemade Ice Cream
If you're looking for something sweet, head over to Kelly's Homemade Ice Cream. This local ice cream parlor is known for its delicious, homemade ice cream flavors. They have everything from classic vanilla to unique flavors like Lavender Honey and Nutella Brownie.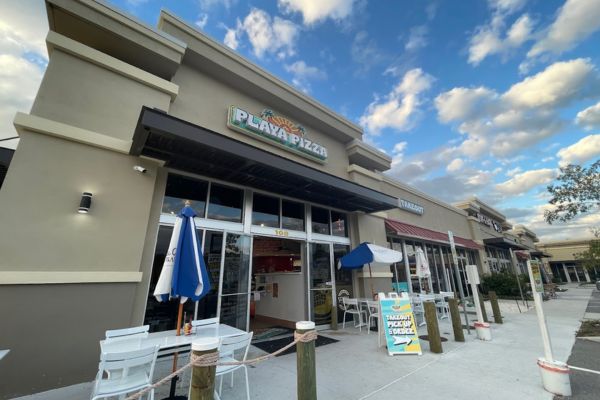 5. Playa Pizza
For some tasty pizza, check out Playa Pizza. This local pizza joint is known for its unique, beach-themed atmosphere and delicious pizzas. They have everything from classic Margherita to creative combinations like the Surfer Girl (with shrimp, bacon, and avocado). They also have a 407 Day Deal where you can have a free slice of pizza with any purchase. Make sure to sign up for the deal here.
Here are the top 4 local businesses you need to visit on 407 Day: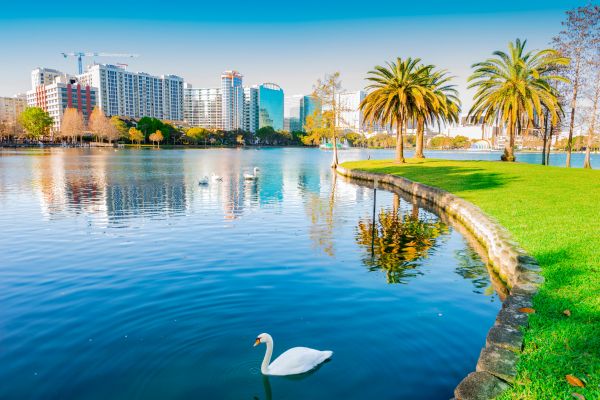 1. Lake Eola Park
Celebrate 407 Day for Game Night at the Park this Friday, April 07, 2023! This beautiful park features a 0.9-mile walking path around the lake, as well as a playground, swan boats, and plenty of green space to relax and enjoy the Florida sunshine.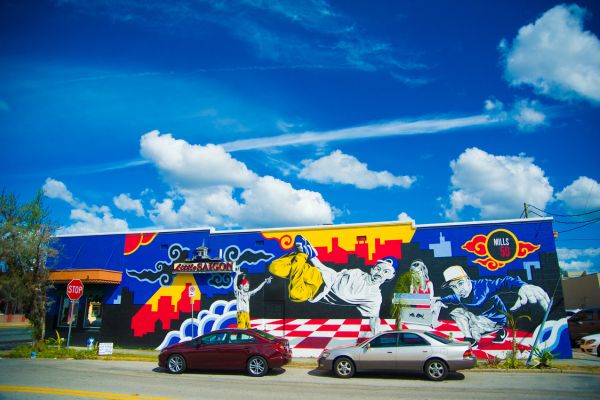 2. The District Market at Mills 50
This indoor market features over 25 local vendors selling everything from handmade jewelry to vintage clothing. It's a great spot to find unique souvenirs or gifts to bring back home.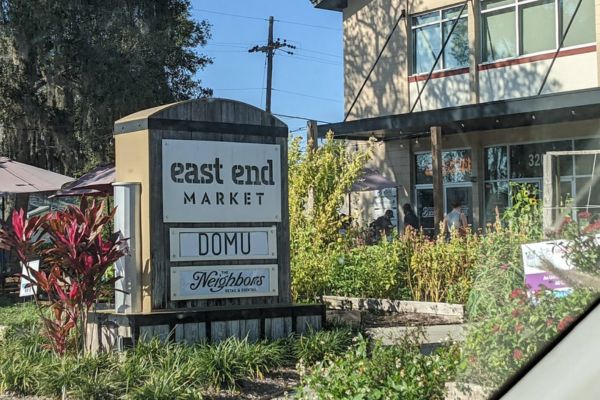 3. East End Market
Located in the Audubon Park Garden District, East End Market is a hub for local food, art, and culture. This indoor market features a variety of local vendors, including a bakery, coffee shop, and farm-to-table restaurant, all under one roof. It's a great spot to grab a bite to eat or shop for local products.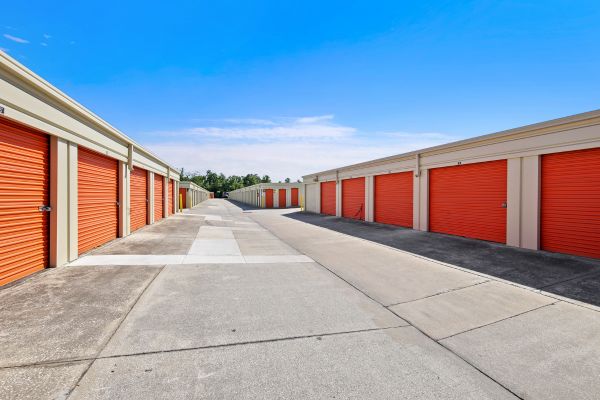 4. Personal Mini Storage
If you're in need of some extra storage space, check out a Personal Mini Storage near you. This local storage facility has several locations throughout Orlando and offers a wide range of storage options to fit your needs.
Now, we know you're probably wondering how Personal Mini Storage fits into 407 Day. Well, if you're planning on decluttering your home or business this spring, why not make it a part of your 407 Day celebration? Take the opportunity to visit Personal Mini Storage and get started on your spring cleaning. You can even take advantage of their special 407 Day promotion to receive a discount on your storage unit rental.
So, whether you're indulging in delicious food or exploring some unique local businesses, make sure to support Orlando's local community on 407 Day. Happy celebrating!
20 Ways to Kickstart Your 2023 Spring Cleaning
Spring is just around the corner and how much more helpful is it to get it started now before the allergies start kicking in. Keeping your home clean and tidy can be a daunting task, but we've compiled 20 ways to easily declutter your house and get ahead of your spring cleaning! Check out the printable checklist, at the end of this post.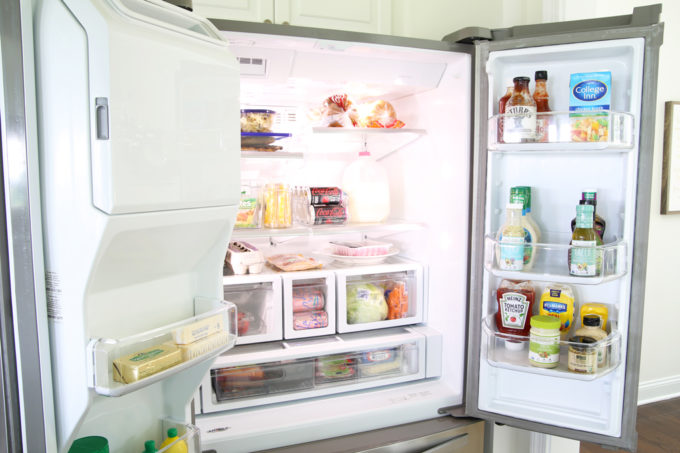 1. Clean out your refrigerator and freezer
Spend a few minutes checking dates on all items in your refrigerator and freezer and toss any expired or close to expiring items that won't be used. Then, re-organize some items to make accessing them easier.
2. Go through your closet
Go through your closet and purge any items you no longer wear or don't fit. A good rule of thumb is getting rid of any items that haven't been worn in 2+ years. There's no need to keep things around that aren't being worn. Bag any of these items and donate them to your local clothes donation spot!
3. Throw away receipts, bills and papers
Any old receipts, bills or papers you no longer need – throw away! Clean out drawers, purses, desks, etc. If you don't need physical copies, try downloading a scanner application on your cell phone and keep your important documentation stored there instead of cluttered around the house.
4. Sell unused electronics
Have an old video game console you haven't used in years? Or how about a digital camera? There's bound to be tons of old electronics around the home. Some of the best places to sell electronics online are Facebook Marketplace, eBay, Craigslist or Gazelle.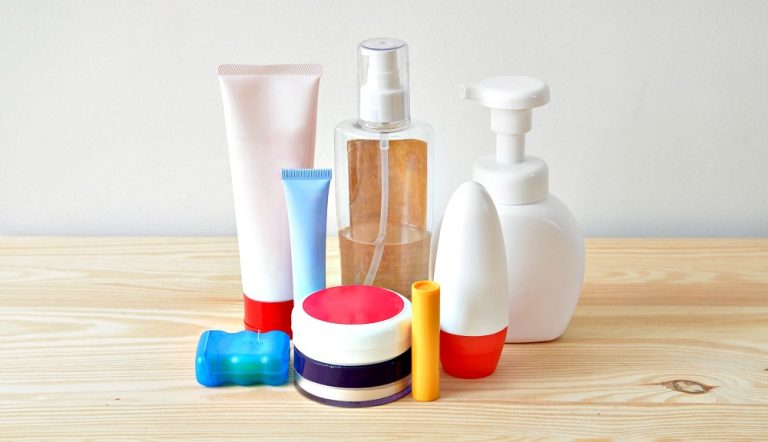 5. Throw out old toiletries
It's easy to stock up on lotions, shampoos, shower gels, etc. Unfortunately, most of these items only have a 1-3 year shelf life. If you think it's been sitting for a while, it's probably best to toss it.
6. Clean out your sock drawer
How many socks of yours are missing their matching pair? Go through your and your family's sock drawers. Any socks that are missing their mate- throw away (or re-use for cleaning purposes or crafts).
7. Go through your e-mails
This may be somewhat of an exhausting task; but go through your e-mails and delete any unnecessary ones you don't need. This will help clear up some free space on your cell phone or computer. If there's any that don't pertain to you anymore, unsubscribe from them, or use a service like Unroll.Me to unsubscribe from multiple e-mails at a time.
8. Sort your CD's and DVD's
Take some time to go through any CD's or DVD's you have. There may be multiple ones you forgot about that you haven't listened to or watched in years. If you're keeping them to collect- look into storing them in an attic, or think about renting a storage unit to hold your collection.
9. Clean out the medicine cabinet
Many medicines have expiration dates that you may not be unaware of. Check dates on all medicines you own, and get rid of anything that is past it's date. Try to sort your products so you'll know exactly where everything when needed.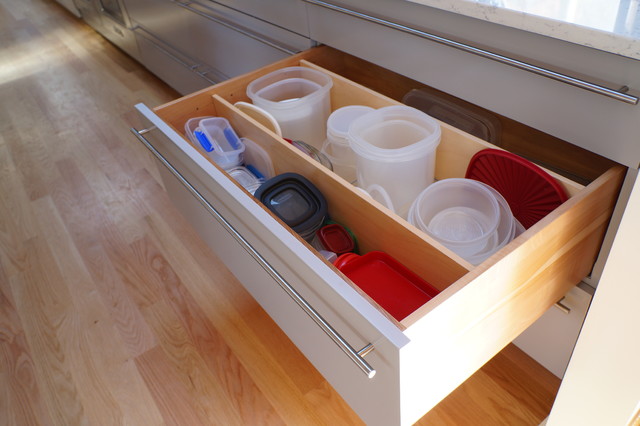 10. Toss the Tupperware
How frustrating is it looking for a Tupperware not finding the matching lid? Time to get rid of those! Go through your Tupperware container drawer and toss any lids or containers that are missing their mate.
11. Organize your bathroom drawers
It's easy to just toss items like toothbrushes, floss, hair brushes, etc. into a drawer or two in your bathroom. Get an inexpensive drawer organizer to make accessing your bathroom items easier on yourself.
12. Donate old toys
If there's any items your child isn't using anymore, the best thing to do is donate them so another child can enjoy the item! While it may be hard to part with some items, your child will move on from some items that end up just taking up a bunch of room.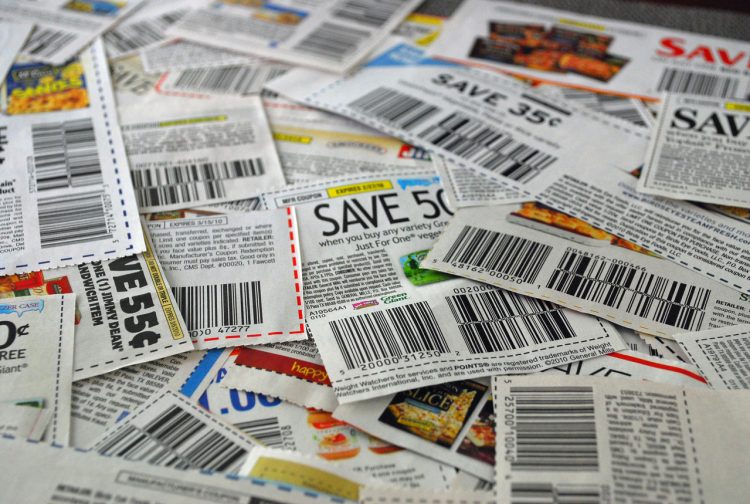 13. Throw out expired coupons
Collect all the coupons you have- whether they're in your purse, hanging on the fridge or in a binder- and throw away any expired coupons or coupons expiring soon you know you won't use. If you find that you have coupons laying around in various places, gather them all together and put them in a binder, organizer or folder in one spot.
14. Finally go through your junk drawer
We all have that dreaded "junk drawer"… it's time to finally go through it! Many items in there can probably find a 'home' somewhere else. Anything else in there not needed- throw away, and set a goal for yourself to keep the drawer not cluttered for the rest of the year.
15. Donate books just sitting on your shelf
Look through your bookshelf and see if there's any books you really don't see yourself re-reading. Take those books and pass them along to a family member or friend, or donate to a place like your local library.
16. Straighten up your shoes
Many of us toss our shoes in our closet, front hallways, etc. instead of keeping in one spot. Gather all your shoes and organize them to keep your home looking tidy. A shoe rack or shelf can make this process a lot easier. And if there's any shoes you haven't worn in over a year, it may be time to part ways with them.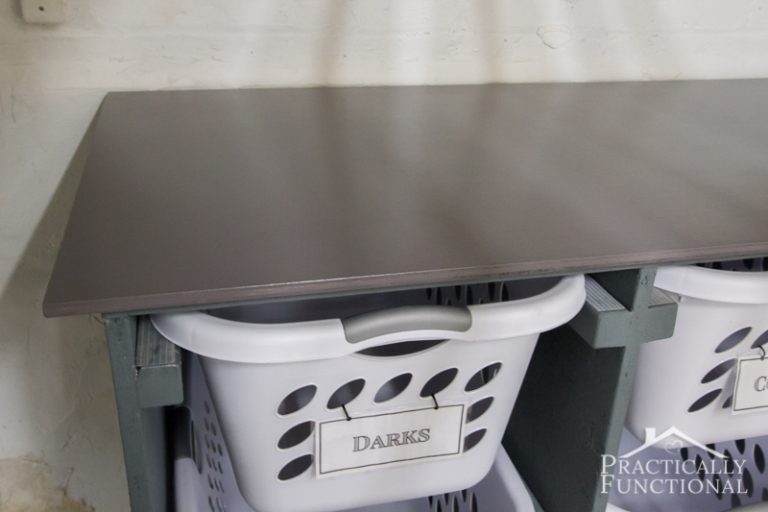 17. Organize your laundry room
If you feel like your laundry room is a mess, take the plunge and work on organizing that area. Think about installing some shelves or buy baskets to keep your laundry products organized. You can even give yourself a DIY project to do- like this laundry basket dresser.
18. Work on fixing up your garage
One of the most neglected places in a home is the garage. It's easy for things to pile up and your garage to become overwhelmed with all your extra items. Spend a weekend afternoon, or take a few minutes each day to re-organize the garage, so you have more space to utilize. Look into plastic bins, shelving units or overhead storage to store all your items.
19. Get rid of mysterious/broken cords
Go around your home and gather all the cords you have. Test them out and if they're broken, or you have no clue what they go to, dispose of them! Any cords you need that aren't being utilized daily, wrap up together and store in one spot so they aren't thrown around in random areas.
20. Organize kitchen drawers and cabinets
Kitchen drawers and cabinets can get excessively cluttered, so while you're working on organizing your house, you'll need to spend some time focusing on the kitchen. Purchase various organizers to help keep items in your drawers straightened out. Discard of any chipped, missing or broken items you find while going through your kitchen space.
We all dream of having a more orderly home, and these 20 tips are a great way to get a head start into your spring cleaning! Make sure to download our full printable spring cleaning checklist!