Pallet Projects: 6 Simple and Cheap Ways to Up Your Storage Game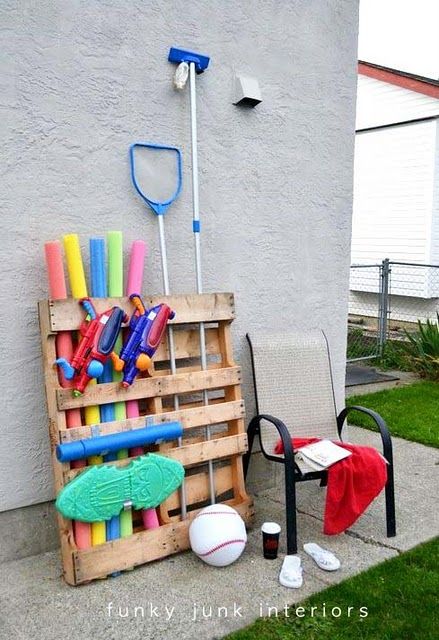 Pallet projects have become more and more popular. The projects are simple, cheap, and fast! Pallets can be found for free or at a very low cost. They sell from certain online stores for as cheap as 10$. Or you can search for free ones at your local hardware store or grocery store. Just ask if you can snag some of their pallets they have laying in their back parking lot. Pallets come in handy for a lot of different projects. They can be used for storage in a plethora of ways. Here are just 7 ways you might consider using them for!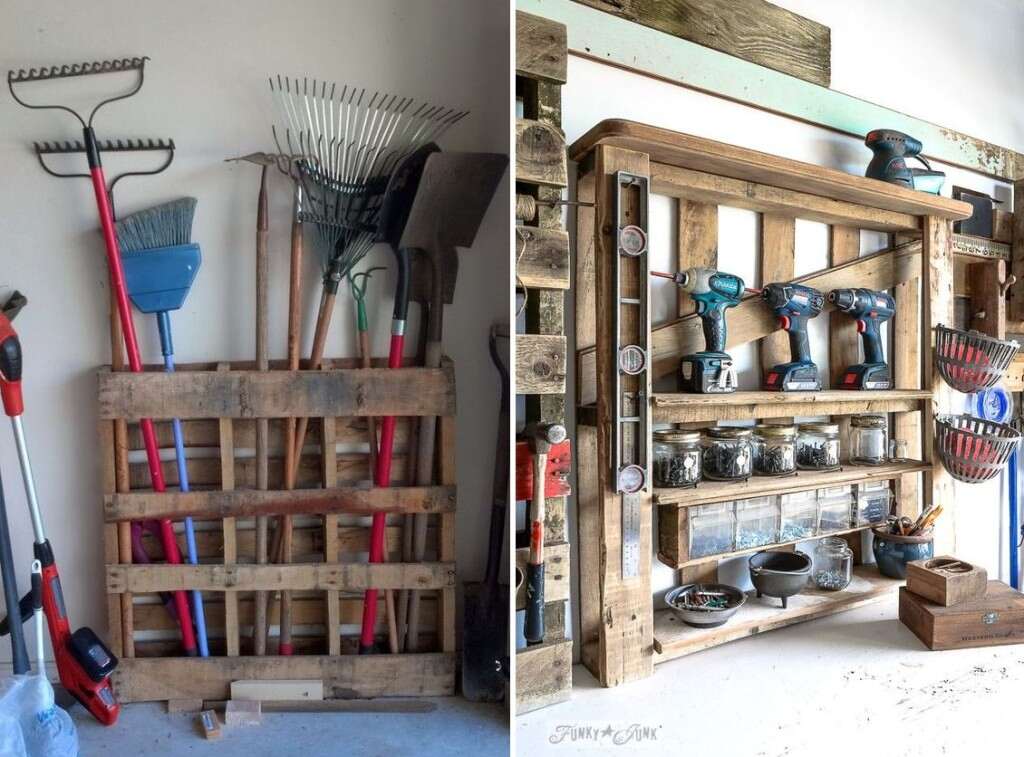 1. Tool Storage
You can use the pallets for tool storage by hanging the full pallet on a garage wall. Then you can use it as shelving for jars for smaller items like screws and nails or place medium sized items like drills and hammers. You could also put hooks to hang baskets to put other hardware items like tape and glue. Another way to use it in the garage for tool storage is to simply lean against the wall and place larger items like shovels, rakes, and brooms.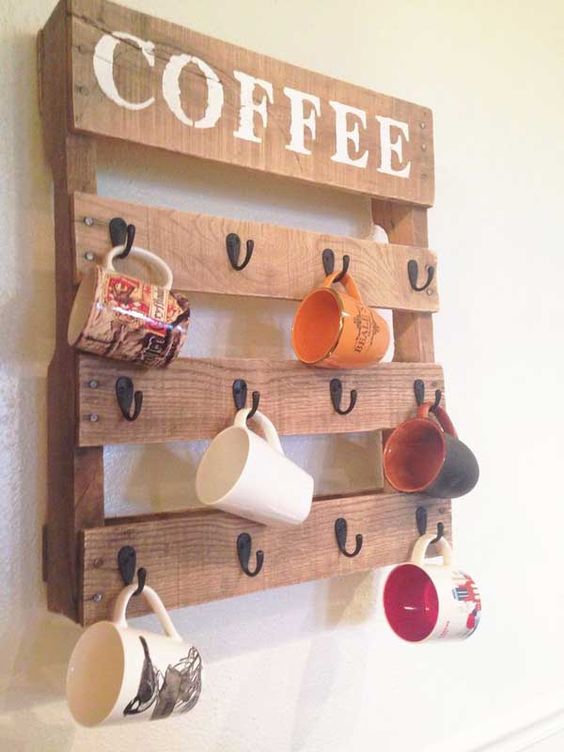 2. Kitchen Storage
In the kitchen pallets also come in handy for storage! Hang your mugs or pots and pans to create more cabinet space for other things. You could also consider hanging the pallet as a spice and oil rack. Have a herb garden you grow? Or want to have a herb garden? Hang jars from the pallet and plant your favorite herbs to use fresh from your kitchen!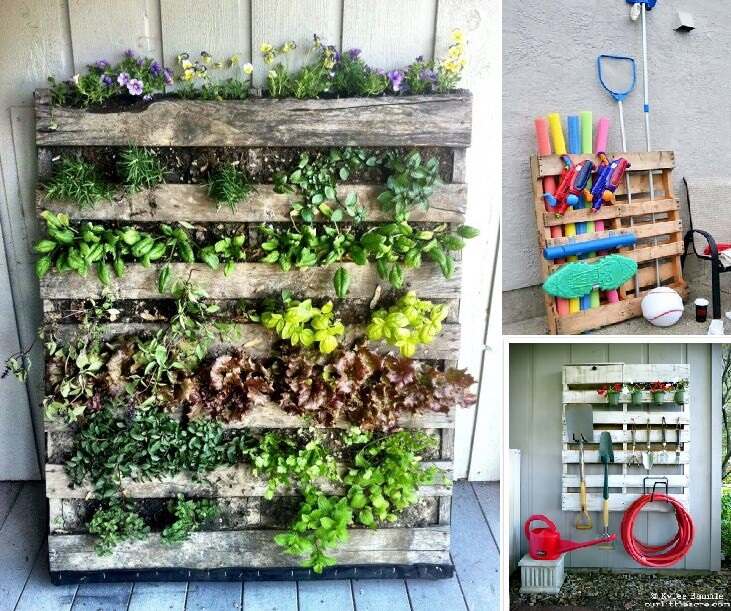 3. Backyard Storage
Speaking of gardens! You can plant in your pallets! Grow greens or plant flowers for decoration. Pallets are a great spot to store pool noodles and pool cleaning tools. Or a great place to hang gardening tools and your hose. Another way people use pallets outdoor is to make outdoor furniture like tables, benches, or even awesome swing beds!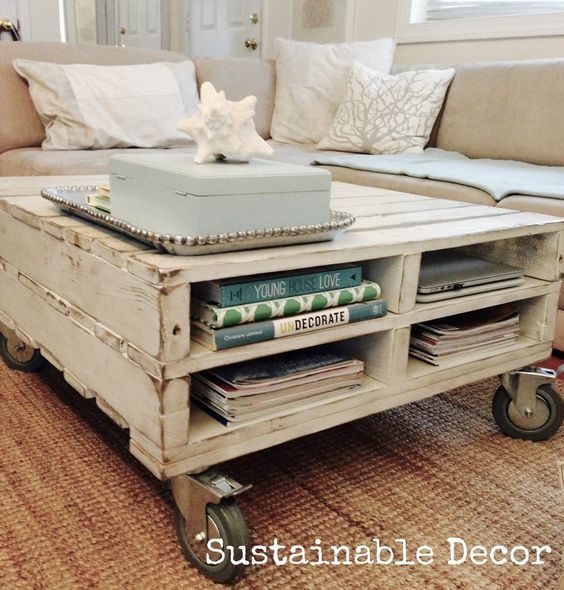 4. Living Space Storage
Pallets can be kept together and stacked to make a coffee table with magazine and book storage. You can add wheels for height and use it in almost any room of the home you would like! You can also use pallets in the mudroom or entry way for a a nice coat rack and shoe storage area. You can hang your keys, dog leash, coats, and place a basket for mail storage.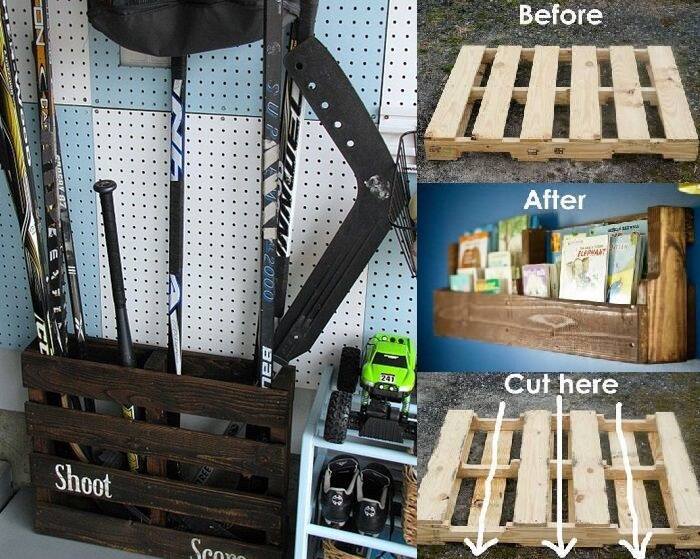 5. Toy Storage
Toy storage is important when trying to keep the home nice and tidy. Tripping over toys or stubbing toes isn't what mom and dad want. Use a pallet cut in half for book storage on the wall or place dolls and stuffed animals to display in the kids rooms. Sports equipment can also be stored using a pallet. Just like you would do with your tools, place the pallet up against the wall and simply slid hockey sticks, lacrosse sticks, and baseball bats. You can even hang baskets on the pallet for balls and other accessories. Want to make it a little bit more difficult? Go for making a toy chest with the wood from the pallet! No kids? Adults still have toys! Use  it to store kayak sticks, skies, or snowboards. For the shelves, instead of kids books, use for magazine or adult book storage.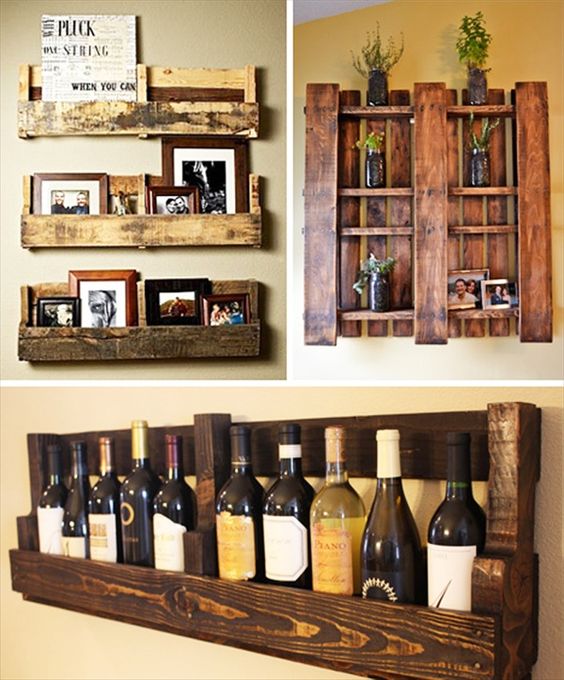 6. All Around Shelving Storage
Shelving can be used any where in the home and why not make wood shelving out of pallets? You can take apart the pallets for seperate shelves or keep the pallet together. Shelving units for extra storage can become very expensive and time consuming to build. You can customize and create any type of shelving with the wood from a pallet. Color and customize to your liking for such a little cost? We'll take it!
Pallet projects are fun and something to consider when looking for extra storage. You can also use pallets to create custom decor to place around the house or re-use the wood for DIY furniture projects. So now that you've seen some great ideas ask around for those free pallets or order some low cost ones online to use for storage around the house!
More From Personal Mini Storage