Pro Tips For Packing & Moving Your Plants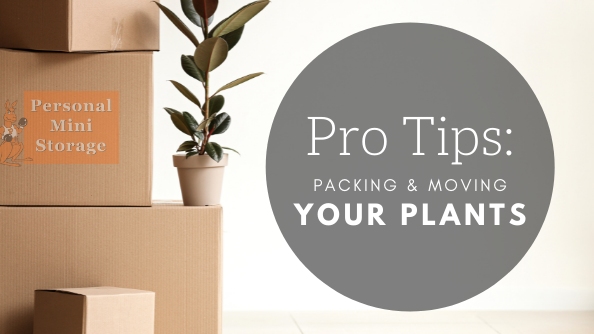 Guest post by Jo Ellen Meyers Sharp.
That 4-foot tall monstera belonged to your grandmother, and you've kept it alive for the last decade. Or there's an iris in the garden you paid top dollar for because of its exquisite peach color. Just like your fine china, house and garden plants need special handling during a move.
Be sure to check with your destination city about restrictions on moving plants there. Most states have regulations banning certain plants because of threats of insects, diseases, or invasiveness. For example, moving to Florida with house plants requires a certificate of inspection. Some plants, such as citrus, are banned altogether.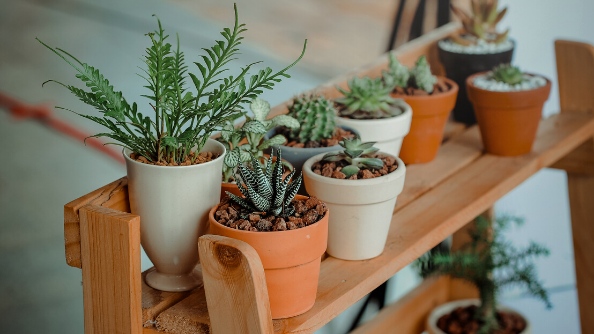 A Few Weeks Before The Move
Before digging garden plants, make sure they will survive in their new home. Check the USDA plant hardiness zones of your destination to see if your beloved plants can make the trip. Lilac bushes that thrive in Colorado won't bloom in Florida. The same goes for a bearded iris or pear tree.
As for your gerbera daisies or coreopsis? Dig those garden plants and move them into pots. You can also put them in plastic grocery bags and store them in a shady place, making sure they get plenty of water before the move.
Inspect houseplants to make sure they aren't diseased. Give them a quick shower to wash off any insects that might be there. The last thing you want is to pack pests.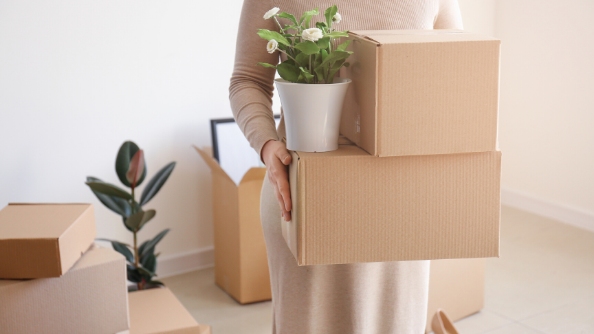 Packing Plants
The riskiest plants to move are large ones. That's because it's so easy to smash a branch or two – or even break the plant in half. Whether from the garden or house, wrap a large plant with sheets or blankets, starting at the base of the plant or the pot. Staple or tape the wrap so that it is snug against the plant. Bubble wrap can also be used as plant protectors inside the blanket or sheet.
Place smaller pots in boxes or reusable shopping bags. Try to make the pots snug in their box or bag. Wedge crumpled newspaper, craft paper, towels, or bubble wrap around the pots or plants to keep them from moving about.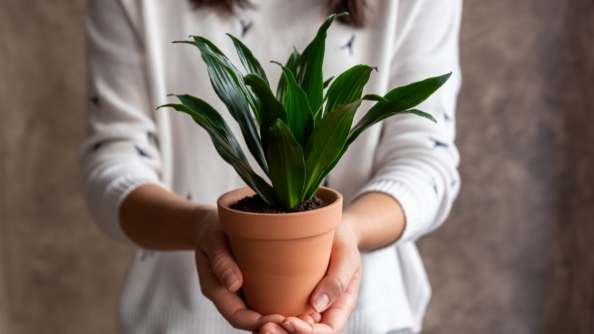 Moving Plants
Keep in mind the timing of your move. Whether in a car, van, or moving truck, plants need a reasonable temperature to survive. If it's a long trip, you'll need to consider your stops to eat or overnight stays. Intense heat and cold temperatures may cook or freeze your plants left in the car. Consider moving all of them into your motel room for the night and reloading them the next morning.
If moving in winter, allow the soil in the pots to go dry. This protects roots from freezing. You can insulate them from the cold with tenting blankets or newspaper over the plants.
In summer, water the plants well. Consider packing a cooler with ice packs, which may come in handy if the temperature inside your car climbs during unexpected stops and slow-downs.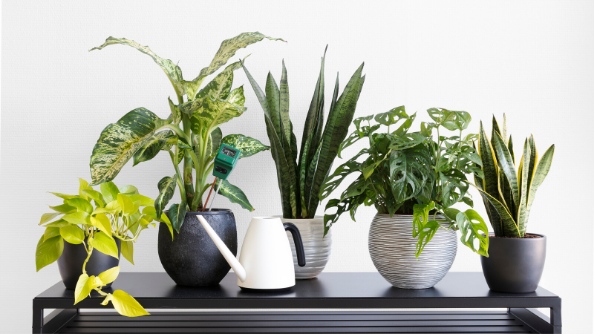 Unloading Plants
Your plants should be the first items you unload. Remove the wrapping and inspect for any damage. Give them a light shower and place them in a bright window. Allow houseplants to acclimate to new and different light and temperatures before moving to their permanent spot. Water as needed.
When moving garden plants outdoors, get to know the lay of the land. Put the pots in a partly sunny or shady area until they get used to their new light and temperatures. In summer, plant as soon as possible. In winter, stow the plants in an area protected from wind and cold. An unheated garage is ideal. Garden plants can be held in pots for several weeks if need be. Water as needed.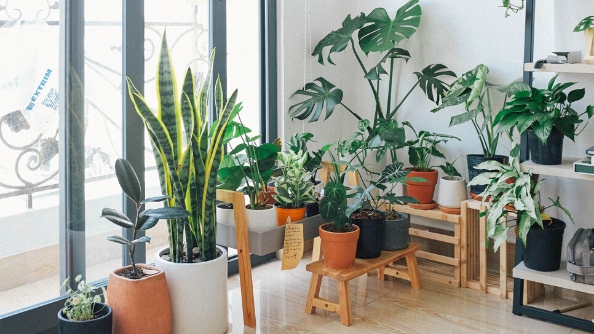 Give Them Time To Adjust
Like people, plants need time to adjust to their new home. Don't be surprised if the plants look a little rough or seem slow to respond to their new surroundings. Prune the dead branches or leaves, and give them a little extra TLC. Plants are incredibly resilient, so they'll likely bounce back before you know it.
If you're planning a move to Florida, Personal Mini Storage can help with 46 locations in the state offering convenient self storage, U-Haul rentals and moving supplies to help keep all of your belongings (including plants) safe.
---
Jo Ellen Meyers Sharp award-winning garden writer, editor, and guest speaker at horticulture industry events. Known as a hortiholic, she frequently says her eyes are too big for her yard. She blogs at hoosiergardener.com.
More From Personal Mini Storage