5 Space Saving Tips For Hosting Holiday Parties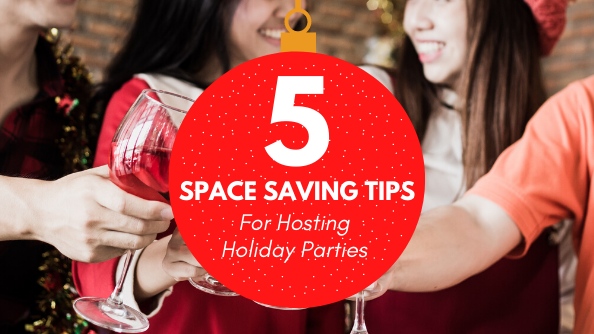 Playing host to friends and family during the holidays can be an exciting and rewarding experience. It can also be extremely stressful time having to plan out a full menu while creating extra room in your home to host a large gathering. In addition to cleaning out your refrigerator before the big day, there are a number of things you can do ahead of time to make everything go smoothly. To help you prepare for the big day, here are five space saving tips to successfully host your next holiday party at home.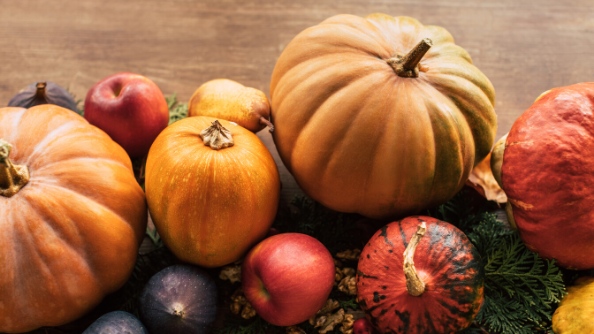 1. Clear the Table
Everyone loves to decorate for the holidays, but when it comes to hosting at home, less is definitely more. In addition to making sure there aren't any lingering Halloween decorations to pack away, you can maximize your space by keeping centerpieces and décor to a minimum on your tables and serving areas. This will leave you more room for staging food and more space for your guests to eat.
Pro Tip: When decorating for the holiday season, focus on things you can hang on the wall, instead of taking up table and counter space.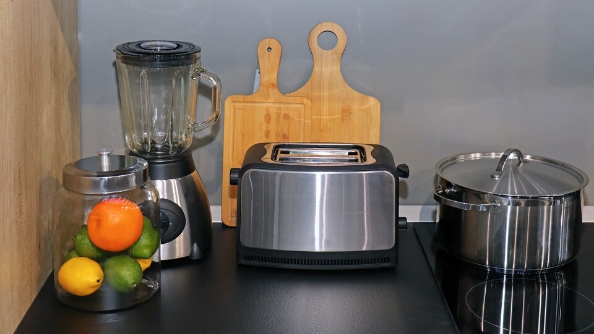 2. Declutter the Kitchen
When it comes to cooking a big holiday dinner, counter space becomes extremely valuable. Spend some time decluttering your kitchen a few days before you plan to cook so you're not left scrambling for a place to carve a turkey on the big day. Store small appliances, cookbooks, and decorations you won't be using in a closet or nearby storage unit.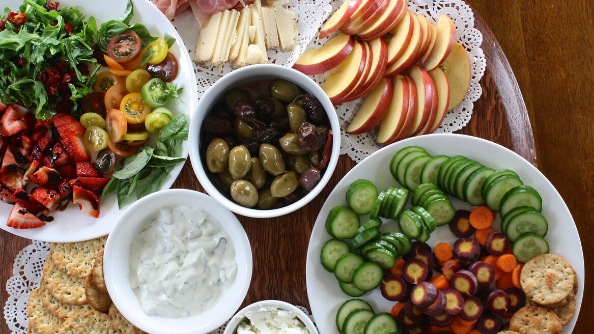 3. Keep Sides Out of the Oven
The star of most holiday meals is usually a large turkey or ham. These dishes can take 3-5 hours to roast inside the typical oven depending on the size. According to Epicurious.com, you should calculate 13 minutes per pound at 350°F for an unstuffed turkey, or 15 minutes per pound for a stuffed turkey.
Because your oven will be in use for most of the day, try to choose appetizers and side dishes that can be made ahead of time and don't require using your oven to cook. Easy recipe ideas include salads and fresh fruit dishes along with thanksgiving favorites like stuffing.
Pro Tip: Instant mash potatoes can be a fast and easy alternative that can be made on the stove top.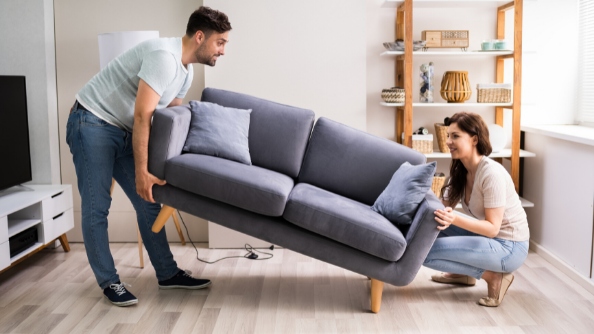 4. Shuffle the Furniture
If you're hosting friends and family in a small space, every extra inch matters. Before your guests arrive, take some time to organize each room of your home and remove any clutter you find. Rearrange your furniture in a way that allows your guests to easily gather together. Pushing sofas and chairs against the wall can help create more central space for tables .
Pro Tip: It may sound counter-intuitive but consider moving some side tables into storage. Your guests will appreciate the extra room to spread out.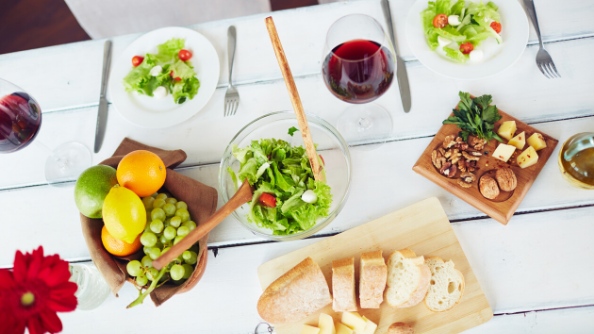 5. Spread Food & Drinks Out
Guests tend to congregate close to where food and drinks are being served. If possible, set up multiple serving areas to help keep guests spread out in different areas. Avoid traffic jams and long lines by serving appetizers and your special holiday punch in different areas.
---
With a little planning and effort, your home will be ready to host friends and family this holiday season. If you need to make a little extra space, let the team at Personal Mini Storage help with storage spaces of all sizes available at any of our 42 locations across Central Florida.
More From Personal Mini Storage