Truck Rentals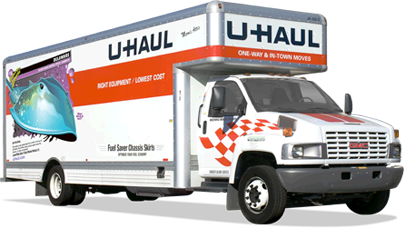 We rent U-Haul equipment
Personal Mini Storage rents U-Haul trucks conveniently on-site to make your moving & storage experience easier and save you money. U-Haul provides a low deck and wide ramp for easy loading and unloading to our storage units or to your home. U-Haul trucks also have the towing capability in case you need extra space or want to tow a vehicle behind you.
How Do I Rent A Moving Truck?
Find a location near you and call the storage facility for reservation information and truck availability. Our storage and moving experts can provide you with the various truck sizes and options. We also rent hand trucks, moving blankets, and other helpful supplies. You can also buy boxes and packing supplies on-site as well. Reserve your truck at any of our locations for your moving needs nationwide.
Search Truck Rentals By Location
How Much Does A Moving Truck Cost?
Truck prices vary depending on the size of the truck, how long you need the truck, how many miles you'll be driving it, and whether it is an in-town move or one-way move to another city or state.
Truck Rentals Start At:
$19.95 (plus Mileage)
$29.95 (plus Mileage)
$39.95 (plus Mileage)