Changing Seasons: 7 Tips For Staying Organized All Year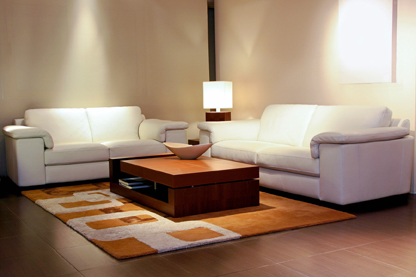 Keeping your living spaces in order throughout the year can prove challenging, but maintaining an organized home is an achievable dream. We have gathered some useful tips for keeping your home in tip-top shape year round.
1. Integrate Storage Solutions
One easy way to help keep things in order it to keep your storage close at hand.
Place storage cubes under side and coffee tables.
Buy furniture with integrated storage, such as ottomans with removable tops or tables with ample drawer space.
Baskets are your friends. They can serve as a catchall for items that can then be sorted and put away when you have time. Unique and well-made baskets that fit your decor will blend harmoniously in your home, making it less apparent that you tossed your child's toys into them at the last minute.
2. Everything In Its Place
Designate a home for everything you own, and return it to that place when you're not using it. This is one of the simplest and most effective ways to stay organized, and utilizing the previous tips for integrating storage solutions in every room will help keep you on track.
If you have "junk" drawers for odds and ends, recycle and re-purpose everyday household items to keep clutter at bay. Containers designed to hold and sort flatware are great for separating office and craft supplies. Food jars and containers can be washed and labeled with a permanent marker to store batteries, buttons, screws, nails and other miscellaneous items.
Make a home for everything, and whenever you pick something up or take something out, put it back where it belongs.
3. Remember OHIO
OHIO stands for Only Handle It Once, and is a great tip for keeping mail and other paperwork under control. When paperwork comes into your home, rather than tossing into a pile or stuffing it in a drawer to be addressed later, sort through it and put it away, shred it, or toss it in the trash. Since you've designated a home for everything, this should be an easy habit to develop.
4. Downsize and Declutter
Unless you're already a minimalist, you probably don't need everything in your home. Before you put something away, ask yourself if you need it. While you can do this any time you clean and organize, seasonal changes are the perfect time to declutter your home and discard or donate unused items.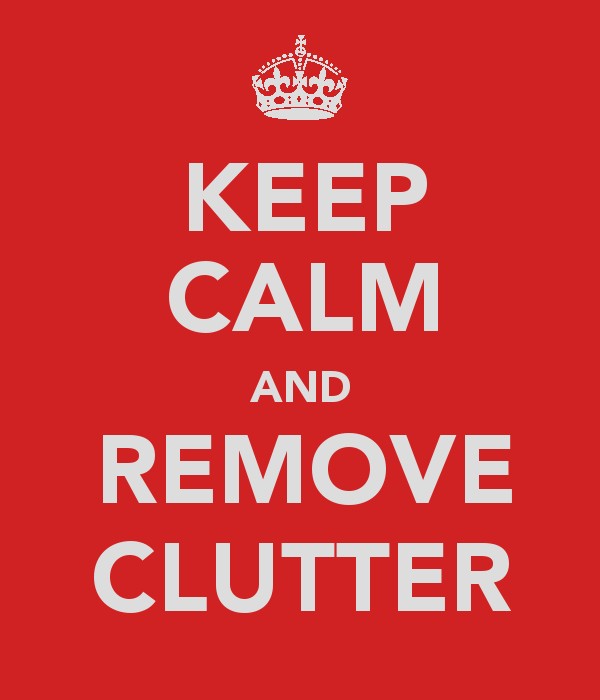 Tips:
If you have room, use a few boxes or baskets to create a Trash and Donate center. Add to these as you keep your home in order, do laundry, clean your home office, etc., and set an hour aside each month to empty them.
Stick to the habit of One In, One Out. When buying something new or bringing anything into your home, give the heave ho to something else. New sweater? Donate an old one. Craft supplies? Purge your existing stash. Don't let items accumulate, and your organization will be easier in the long run.
5. Take Advantage of Storage Options
Seasonal items such as home decor, clothing, sports gear, outdoor and extra furniture, beach and summer gear, luggage, and other items you don't use year round can easily be managed using self-storage units. There are storage unit sizes to meet every need, and pricing is usually very reasonable. Your items will be stored safely and securely, allowing you to live a less cluttered life without sacrificing your possessions.
When choosing a self-storage facility, make sure you secure one within a reasonable distance from your home. When you're ready for that beach trip, you'll want to grab your gear quickly and easily. Make a list of items you will likely store throughout the year to help determine the size of your unit, and decide whether you'll want something you can access all year or just during specific months.
6. Make Lists
Making a list of ways to keep your life organized and include only tips that have proven to work for you. Print out the list and frame it somewhere visible as a visual reminder. It will help prevent you from feeling overwhelmed and act as a pleasantly silent "alarm" to help keep you on track.
7. Label Everything
Can't remember where you put that pile of summer clothes? Want to use your grandmother's good china for the holidays, but not quite sure which bin it's stored in? Save yourself headache down the line and take a minute to create a contents label for each and every storage container. No matter how big or small the box, knowing the contents at a glance will help you locate what you need with ease.
Most importantly, give yourself permission to not stress out over keeping your home perfectly organized all the time. Set time aside in your weekly schedule to address problems and find solutions, but be sure to spend the rest of your time enjoying your life and family.
More From Personal Mini Storage