Top 12 Best College Towns in America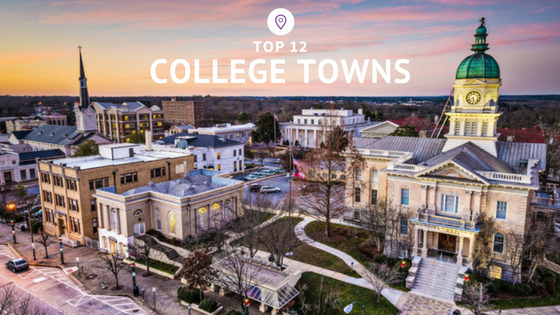 While there are thousands of colleges and universities around the country, a big part that plays a factor into what makes a school really great is the town they are located in. Compiling statistics on student life, town activities, student opinions, and many other aspects, we've narrowed it down to the top 12 college towns in America. Here's the top college towns- and why they're some of the best.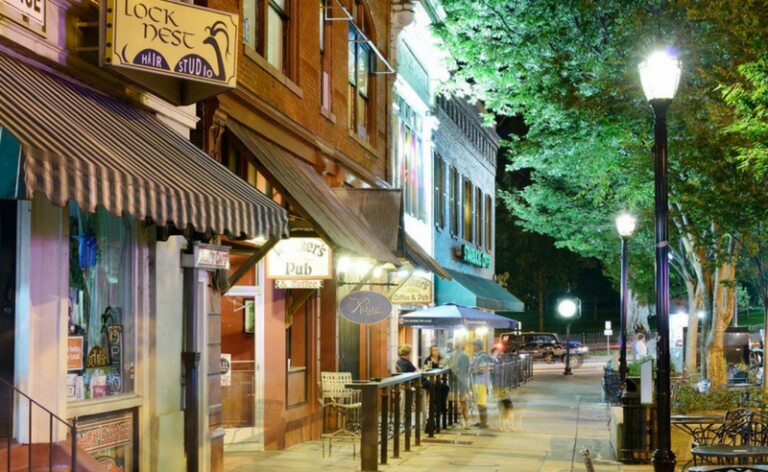 12. Athens, Georgia
Athens is situated about an hour and a half east of Atlanta, and is the perfect mix of southern meets hipster. University of Georgia is located in Athens, as well as Athens Technical College, and students of both campuses can enjoy an eclectic mix of art and music venues, as well as a handful of bars, and restaurants specializing in southern cuisine. Athens is a charming town with a niche for everyone, plus you can't complain about the average temperature being 62 degrees year-round.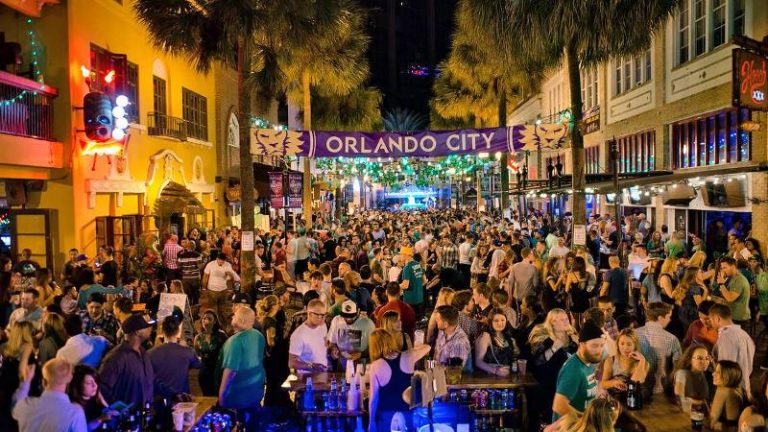 11. Orlando, Florida
Orlando isn't all theme parks and tourism- the city of Orlando is one of the largest growing cities in the nation, due to the influx of new jobs, and growth of local colleges. University of Central Florida was the largest school in the nation in the 2016-2017 school year with 64,335 students, and other local colleges including Valencia College, Seminole State College and Florida State University College of Medicine enroll tens of thousands of students each year. The city of Orlando was ranked 5th for social environment and 132nd for academic and economic opportunities. Living in Orlando, students get to truly enjoy the sunshine state, while partaking in activities like pools parties, outdoor bars, parks, and farmers markets, just to name a few.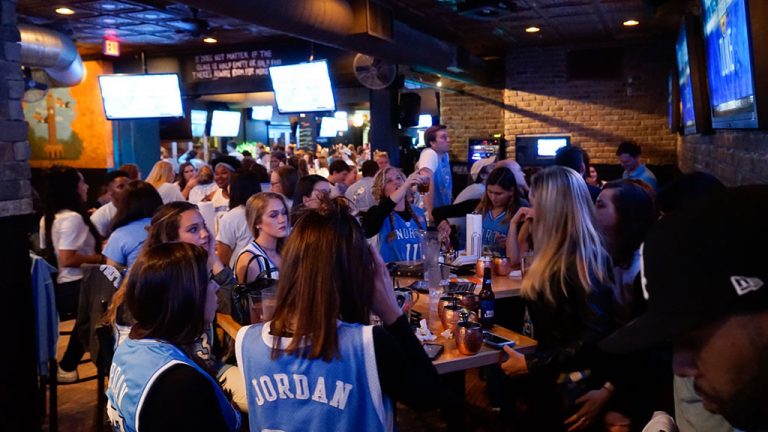 10. Chapel Hill, North Carolina
Chapel Hill is a historic, laid back and bustling city that is known for being home to the University of North Carolina. Both the campus and city have gorgeous views and nature aspects, and it has great weather almost all year. University of North Carolina is known for having some of the best school spirit in the country, which creates an environment unlike any other around town. Chapel Hill has a great nightlife scene, with dozens of bars and cafes, musical venues and lots of new breweries and distilleries that have popped up over the past few years.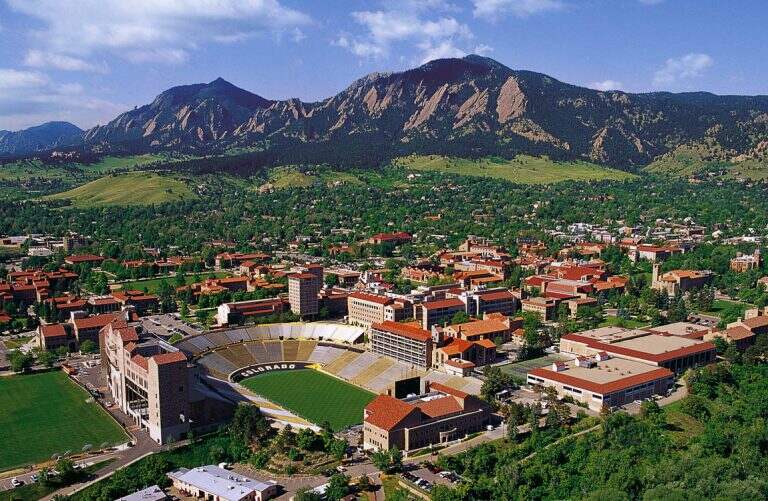 9. Boulder, Colorado
People of all ages, especially young adults, have been flocking to Colorado over the past few years, and it's no surprise why. Boulder, home of University of Colorado Boulder and Naropa University, is a nature lovers paradise. Recreational activities such as hiking, biking, snowboarding and skiing are abundant in this town, with beautiful views of the surrounding mountains. Students in Boulder like to relax at local breweries, bars, and small town shops and cafes.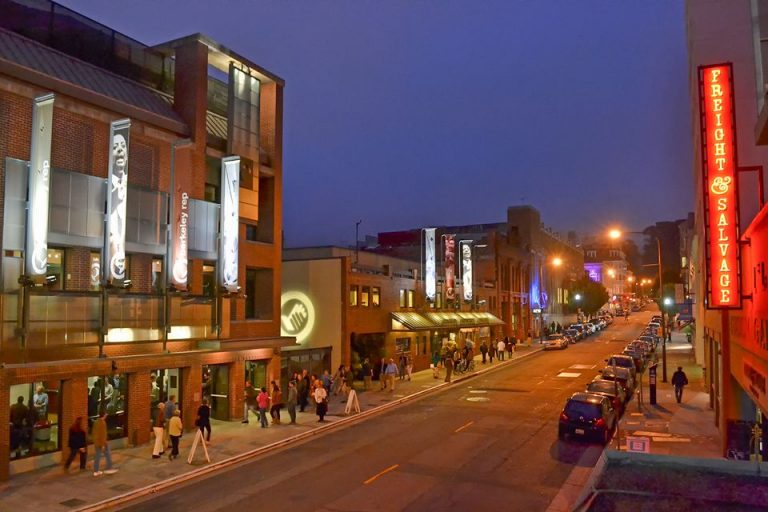 8. Berkeley, California
What student wouldn't want to live in sunny California? Although it's across the bay from San Francisco, Berkeley has a cute, small town feel that is a big attraction of the local colleges there- such as University of California Berkeley, Berkeley City College, and Zaytuna College. Students residing in Berkeley like to enjoy the fun and cultural sides of town, at local coffee shops and breweries, plus they get to eat some of the best food in California.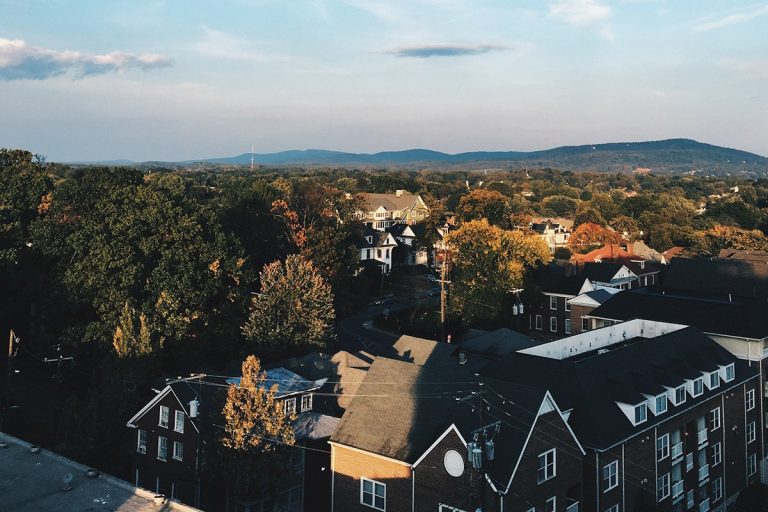 7. Charlottesville, Virginia
Home of the University of Virginia, Charlottesville is your typical quaint, southern town- but boasts some incredible views of the Blue Ridge Mountains and has other scenery highlights like vineyards, national parks and history museums. The historic architecture around town makes a nice touch, and the town offers some of the best parks, taverns, and art-centric spots in the state.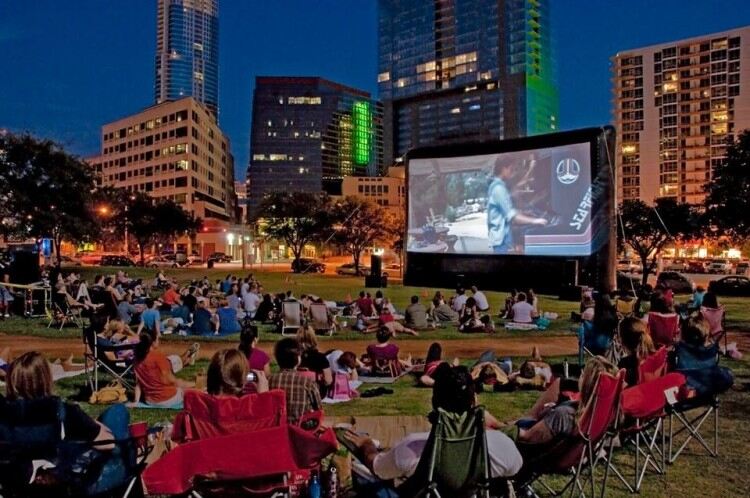 6. Austin, Texas
Austin is an up and coming town being swarmed by millennials and young adults. At the center of Austin lies the University of Texas, a highly acclaimed university many students are keen on attending. Known for it's southern BBQ and some of the best bars and restaurants, Austin is always bustling. Even with a great social environment, Austin still has a small town feel, and many students take advantage of the great Texas weather by spending time outdoors at local parks and trails.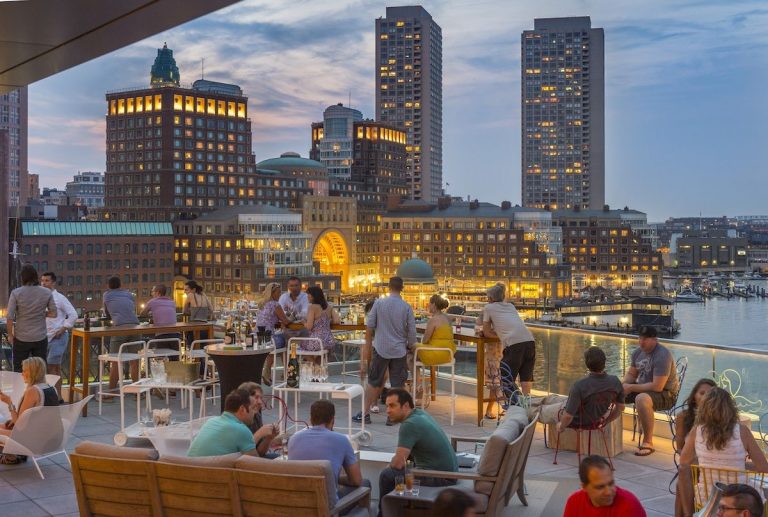 5. Boston, Massachusetts
If you're a lover of big cities, Boston can be the perfect college town for you. It's estimated over 250,000 college students reside in Boston, attending various schools like Boston University, University of Massachusetts, Northeastern University, and almost a dozen other universities and colleges. With so many college students in the city, there's an endless amount of activities around Boston for students to partake in. With some of the best sports teams, historical attractions, art museums, famous bars and music venues, there's no dull moment when you're needing to take a break from studying and class.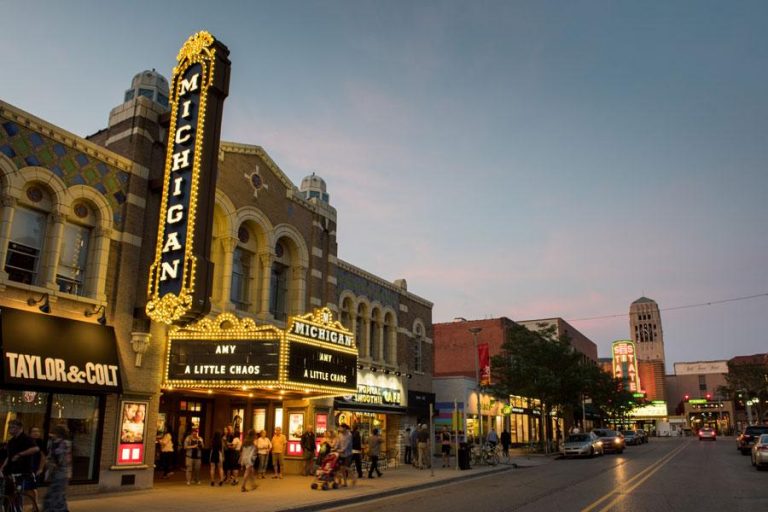 4. Ann Arbor, Michigan
Ann Arbor has lots of great qualities- like outdoor activities, vibrant and popular bars and restaurants, and most of all- they're a huge football town. So while Saturday's during football season at the University of Michigan are a favorite day, there's still so much to do here every season. Students at Michigan have fun playing outdoor intramural sports, hitting up their favorite pubs, nightclubs and shows, and window shopping at local stores and art galleries.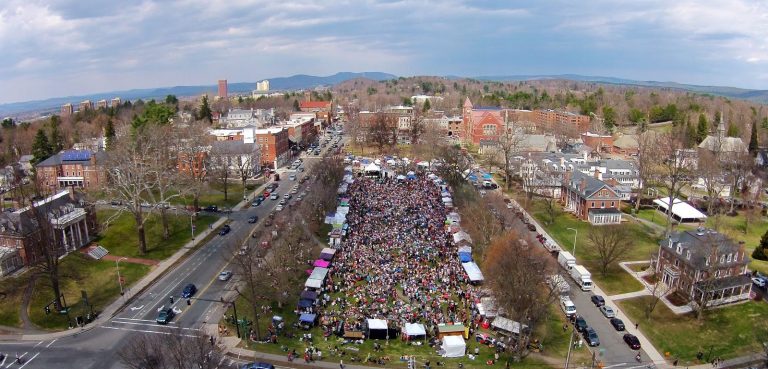 3. Amherst, Massachusetts
The Five College Consortium, which is compromised of 4 local liberal arts colleges and the University of Massachusetts, is a selling point of Amherst, as students are allowed to (and encouraged to!) take classes at all of the local colleges, regardless of which school they are accepted to. Amherst has an amazing art and history scene, as the city offers dozens of history and art museums. Residents of Amherst get to take advantage of the outdoors, by spending time at the local national parks, farmers markets, walking and biking trails, mountains and recreation areas. Plus, many students stay in Amherst after graduation, so you know it's a great place to live in.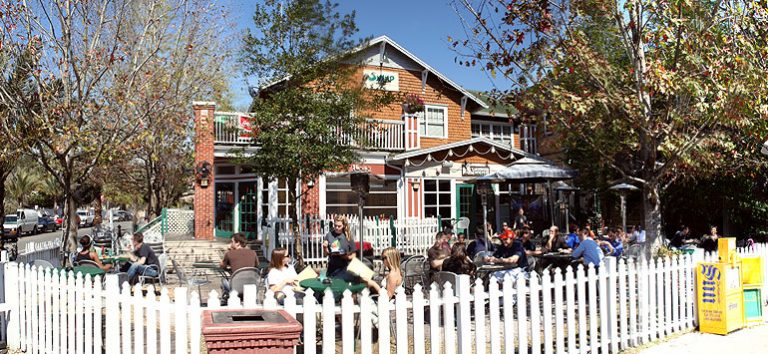 2. Gainesville, Florida
While the football stadium at the University of Florida may be called "The Swamp", there's a whole lot more to do in Gainesville than just enjoy the nature that surrounds this mid-Florida town. University of Florida students and locals are huge on their school sports, so the town is always energetic and lively on any sports game day. Students paint the town hitting up the strips of local bars and restaurants on weekends and evenings, and the nature lovers get to appreciate the nearby hiking trails and natural springs.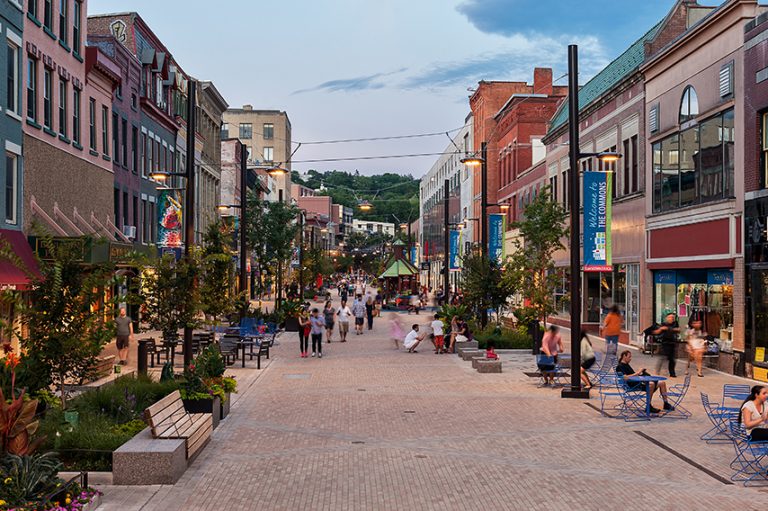 1. Ithaca, New York
In upstate New York sits Ithaca, a picturesque town which has the highly acclaimed Cornell University and Ithaca College. Ithaca has been voted number 2 in college educated residents, and has been voted numerous times as the best place to live, as well as the best place for entrepreneurs. The town and surrounding areas have over 25 local wineries and breweries, a great art scene and an abundance of nature areas, like Taughannock Falls State Park, Cayuga Lake and Cornell Botanic Gardens.
More From Personal Mini Storage