10 Must-Do Activities in Kissimmee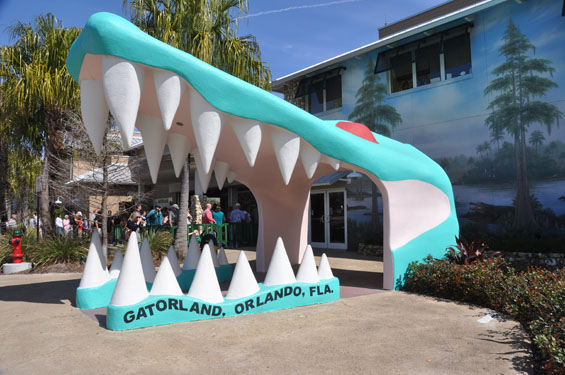 If you've been to Orlando, or plan on taking a trip, you've probably heard of Kissimmee, Florida. Known for its plethora of hotels, resorts and restaurants, Kissimmee is only a few miles from Orlando's main attractions- Walt Disney World, Universal Studios and SeaWorld. But while you may think of the Orlando area as just a theme park destination, Kissimmee has a lot of activities to offer that makes it great spot for a visit. Here are our 10 must-do activities in Kissimmee.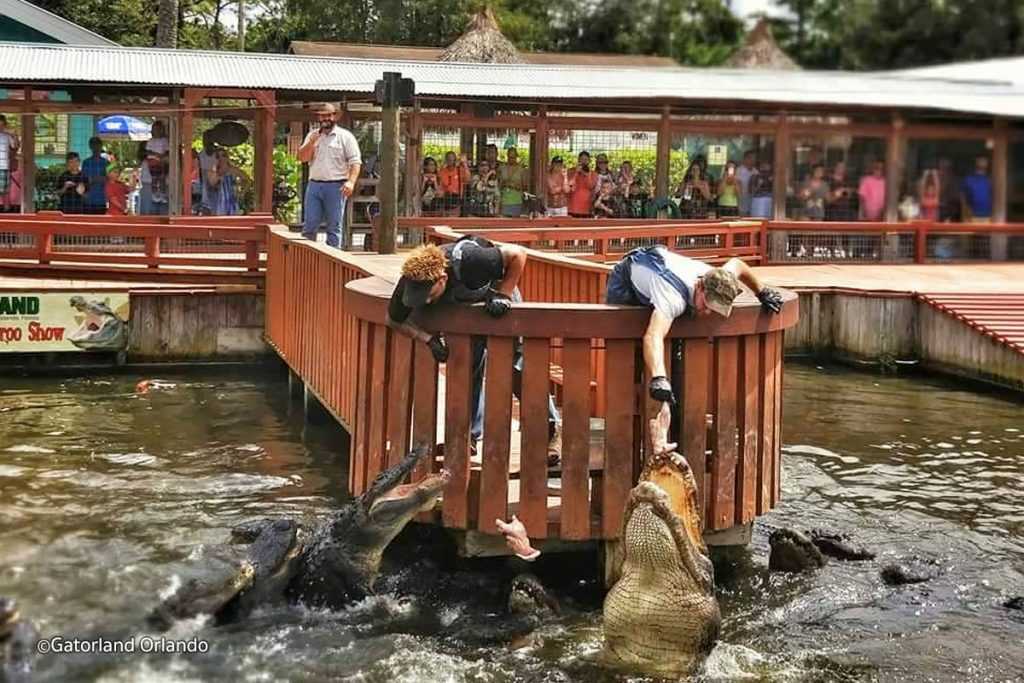 Gatorland
If you're looking for a way to experience Florida's most known creature, the alligator, then this is the spot for you. Located right on the outskirts of Kissimmee, Gatorland offers various shows and up close encounters with the alligators, and also has zip lining on property. There are plenty of photo opportunities so you can go back and show all your friends and family how close and personal you got to get with the alligators!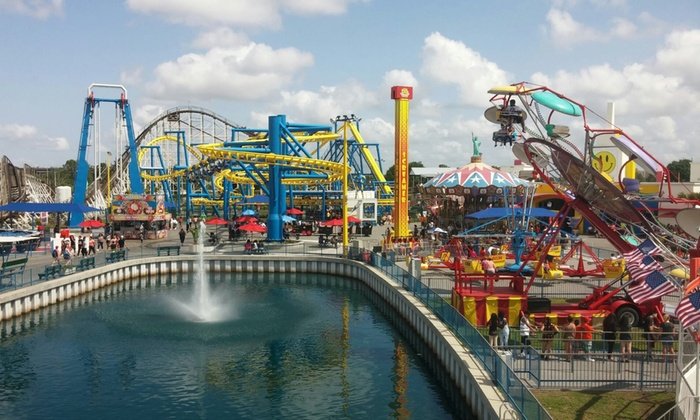 Fun Spot
For families, or just those kids-at-heart, Fun Spot is a great attraction to spend a day at. Obviously smaller than the more famous theme parks in the Orlando area, Fun Spot is still packed with thrills with various carnival-type rides including the world's tallest Skycoaster, bumper cars, adult and children roller coasters, speedway racing and more.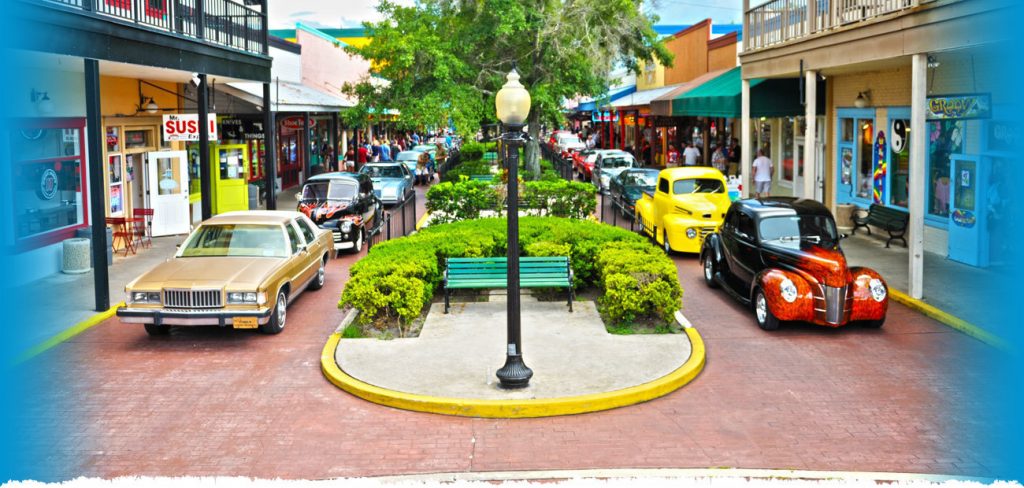 Old Town
Located right next door to Fun Spot is Old Town, a walking district featuring unique shops, dining options and amusements. Old Town was designed after a classic Florida town, and will take you back in time to "the good old days." But no matter what age you are, you can enjoy many of the amusements the center has to offer, like magic and car shows, 30+ unique shops, both fast casual and full service bars and restaurants, a ferris wheel and a family fun center which has over 50 video and skill games.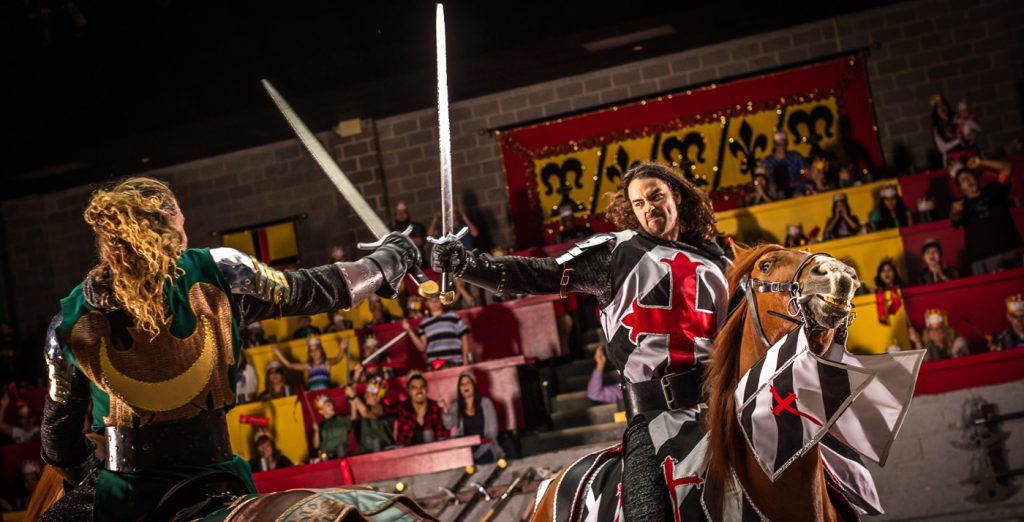 Medieval Times
Knights, kings, sword fighting and jousting are not what you would expect to see while visiting Kissimmee… but at Medieval Times you'll get to experience it all! This re-enactment dinner theater is a thrilling and entertaining night out for families, adults and children of all ages. Guests are provided with a 4-course meal fit for royalty that you'll get to enjoy while watching a full 2 hour show of knights battling it out to be the champion.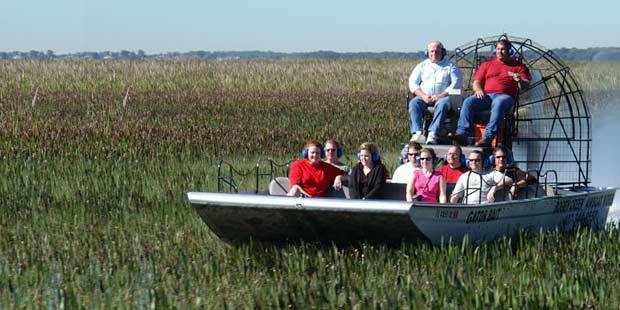 Boggy Creek Airboat Rides
If you want to get up close and personal with Florida's nature, take a couple hours and enjoy the world famous Boggy Creek Airboat Rides. During your time here, a guide will take you and your group out on an airboat where you'll dive right into the wilderness while navigating through the canals of the wetlands. While on your ride, you'll get an educated tour of the area and be able to see animals like alligators and birds. Day time, night time and sunset tours are available, and are safe and fun for everyone!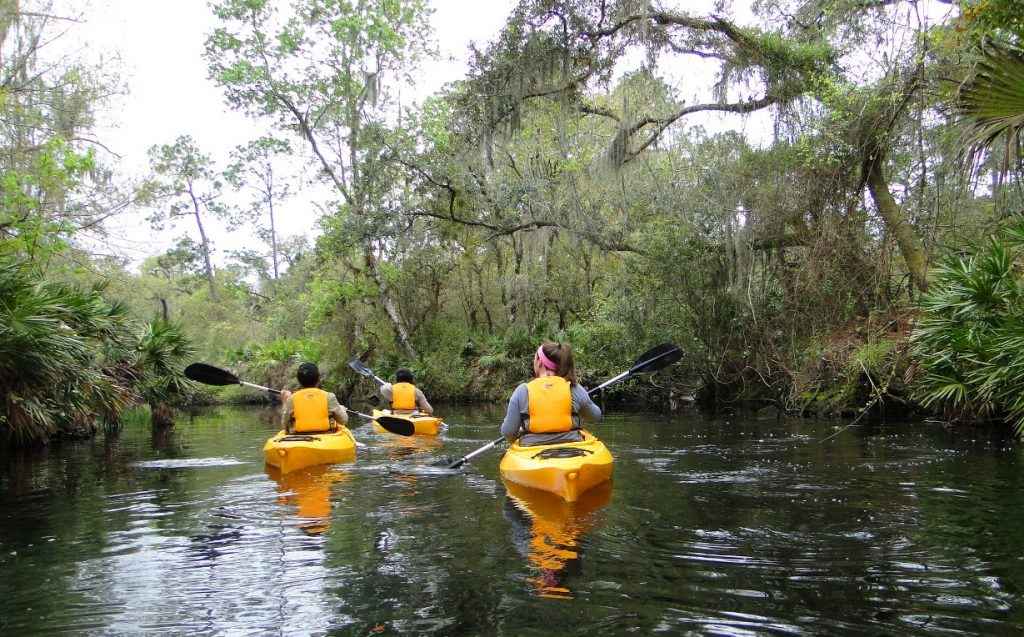 The Paddling Center
For those looking to their adventurous side out, the Paddling Center at Shingle Creek is the perfect way to spend a few hours enjoying the beautiful outdoors. The center rents out kayaks, canoes, paddleboards and bicycles. For those without much experience, or just want a little bit of guidance and education, the center provides a variety of tours that vary from an hour and a half to 5 hours of exploring. There's also the opportunity to camp on the property, and picnic tables are available for rent for birthday parties, BBQs, or whatever other event you'd love to host in the great outdoors of Florida!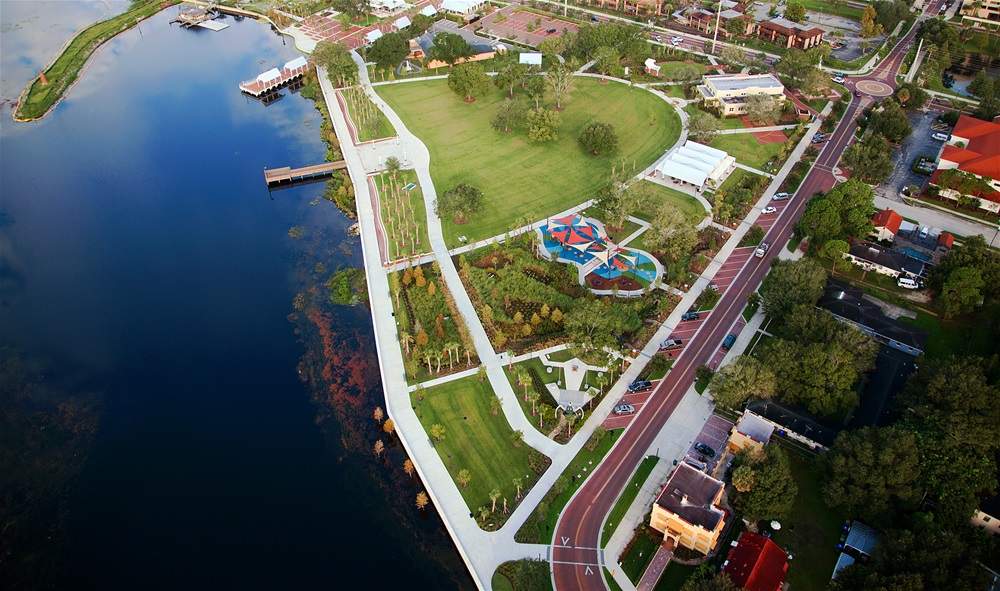 Kissimmee Lakefront Park
Needing a break from crowds at theme parks and busy restaurants, shopping areas and roadways? Take some time to kick back and relax at Kissimmee Lakefront Park. The park has beautiful views of Lake Tohopekaliga and offers features like playgrounds and water play areas for children, a fishing pier, pavilions for rent, open fields for sports and activities, and well-maintained walkways by the water. The park is home to a weekly farmers market, and has a performance stage that hosts over 70+ events and shows year-around.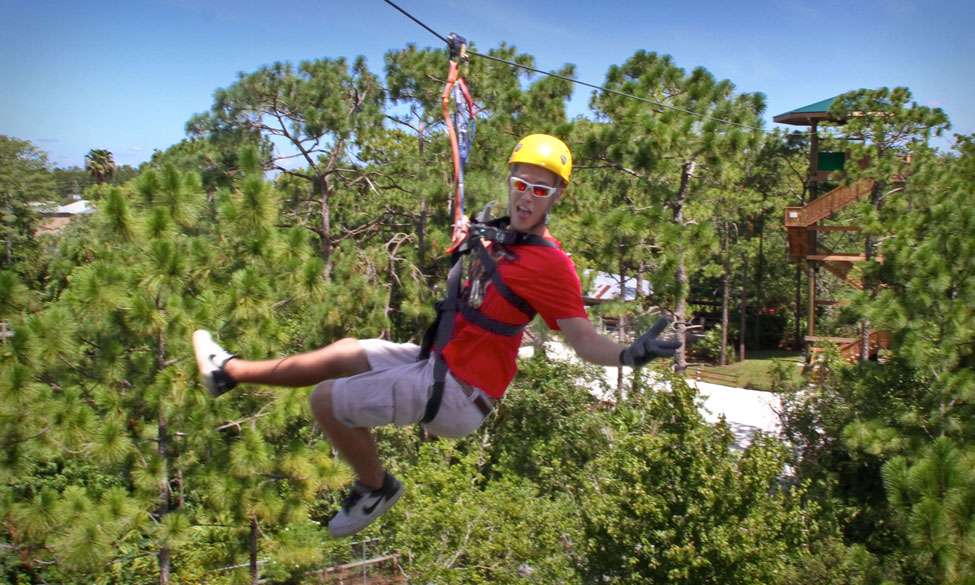 Zip Orlando
If heights aren't a fear of yours and you're ready to cross off a new adventure on your bucket list, Zip Orlando is a great day or night time activity and escape from the busy Orlando scene. Zip Orlando features 8 zip lining courses, including one of Florida's longest, fastest and highest zip lines. Daytime, sunset and night tours are available, and the great thing is there is no height or age requirement, although those 48" and taller between 70 and 270 pounds do best.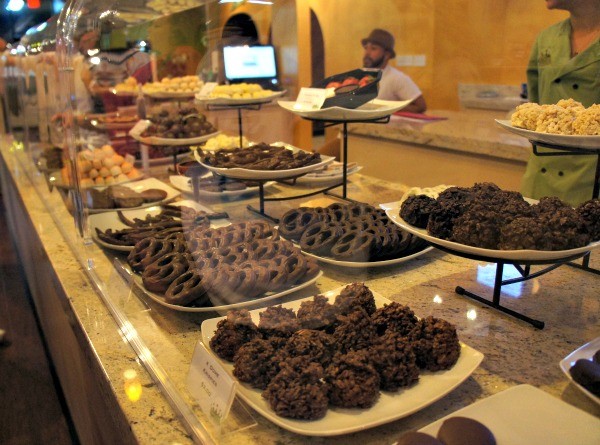 Chocolate Kingdom Factory Tour
Get ready to enter a world of sweetness when you walk into the Chocolate Kingdom. Chocolate Kingdom Factory Tour is perfect for anyone with a sweet tooth- and for those who want to know a little more about how this delicious treat is made. A personal guide will show you how cocoa beans get turned into chocolate, and you'll be able to check out the chocolate museum and see the machinery used in the chocolate making process. Of course, there is complimentary chocolate tastings, the option to make your own chocolate bar and a gift shop.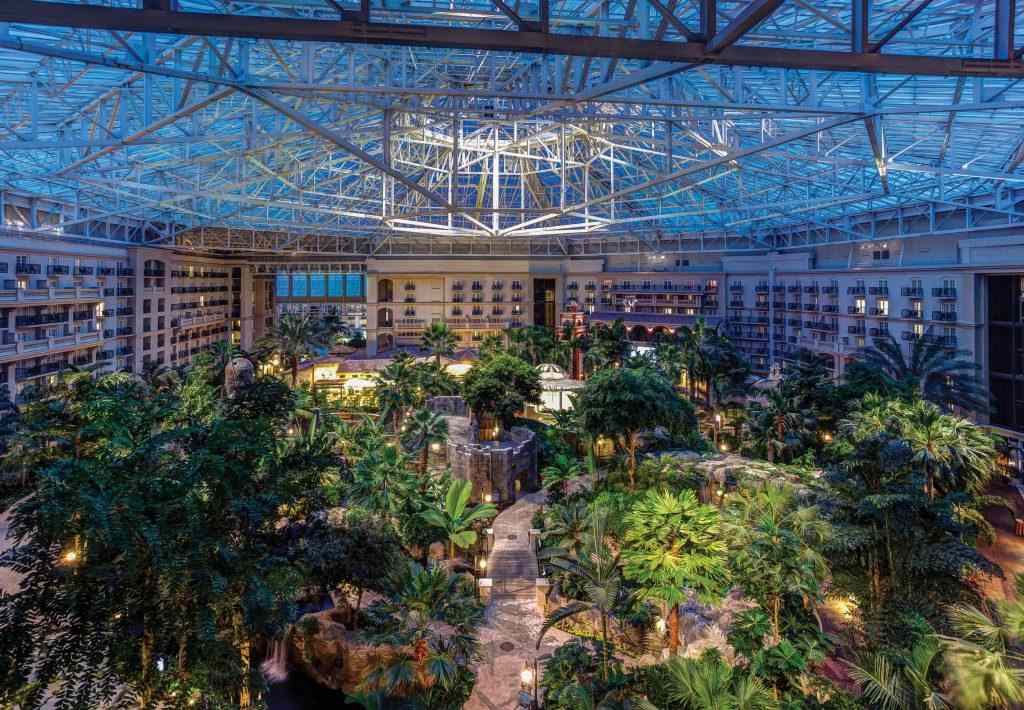 Gaylord Palms
Whether you get the chance to stay at the Gaylord Palms or just get to visit, this is a one-of-a-kind resort worth visiting. The resort is built around a 4.6 acre glass-covered atrium which has features like a sailboat, alligator exhibit, seafood and steakhouse restaurants, sports pub and an award-winning spa. If you're visiting the Kissimmee area around the holidays, Gaylord Palms puts on "Ice!" for Christmas- an indoor winter wonderland where you're able to journey through over two million pounds of ice (parka included!), visit the North Pole, and see Santa Claus himself!
Kissimmee is a wonderful neighboring town of Orlando, and these are just a few of the reasons it makes a perfect vacation spot! If you're ever needing extra space in the Kissimmee area, Personal Mini Storage has 5 locations in Kissimmee for all your storage needs!
More From Personal Mini Storage