12 Clever Dorm Room Hacks For This School Year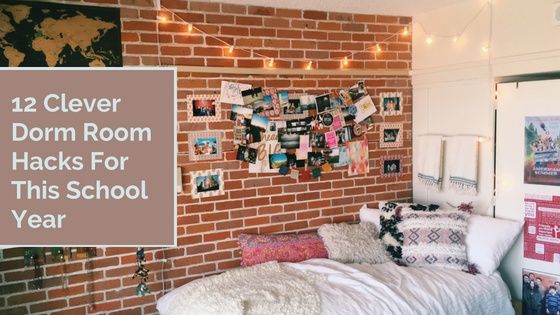 With summer quickly winding down, the new school semester will be here before you know it. Whether you're an incoming freshman gearing up for their first year of college, or a returning student, keeping your dorm room or apartment organized and tidy is vital to help keep you sane during the busy school year. Here's 12 dorm room hacks for this school year.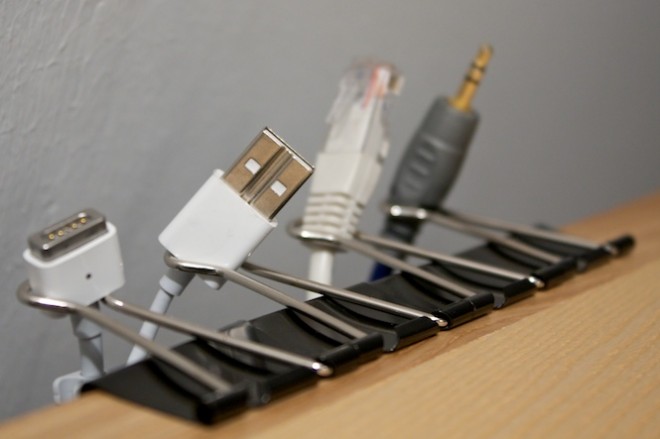 User Binder Clips To Organize Cords
Take some extra binder clips and clip them on the end of your desk space. Once you label them, you can easily identify what cord belongs to what.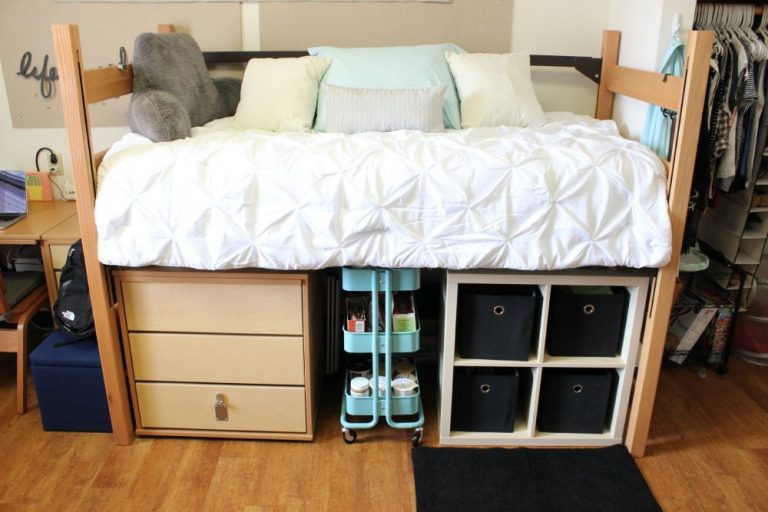 Raise Your Bed
When you move into your dorm, gain extra storage space by raising your bed (if it isn't already!). This way, you can place storage bins underneath, or even move your desk below the bed to make the rest of your space more roomy. Check out 5 space-saving tips for your dorm that you can utilize.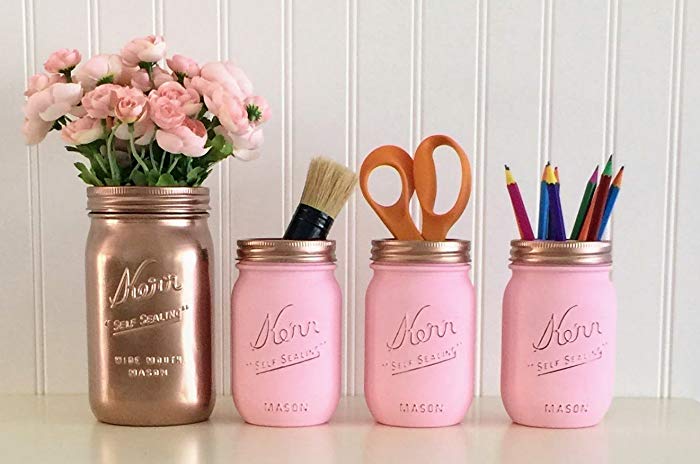 Decorate Mason Jars For Extra Storage
Paint and design inexpensive mason jars before the school year to bring with you. These jars are the perfect way to add some extra storage for school supplies, makeup brushes, toothbrushes and other small items you have.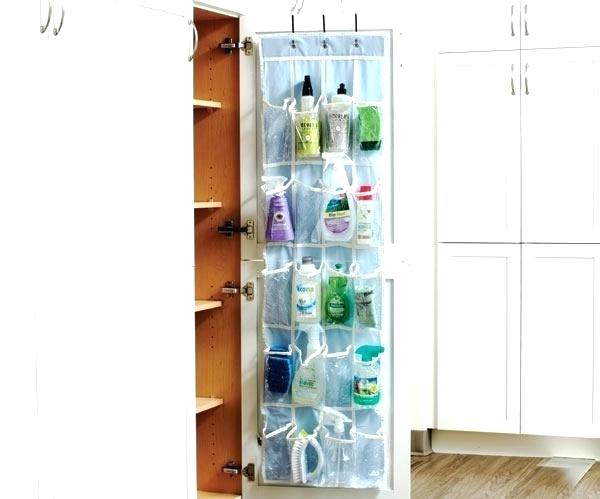 Purchase A Plastic Shoe Organizer
Plastic shoe organizers are cheap and simply go over a door. Dorm rooms and college apartments are typically super small, so any extra space you can create is a bonus. You can store anything from snacks, to shoes, to cleaning supplies.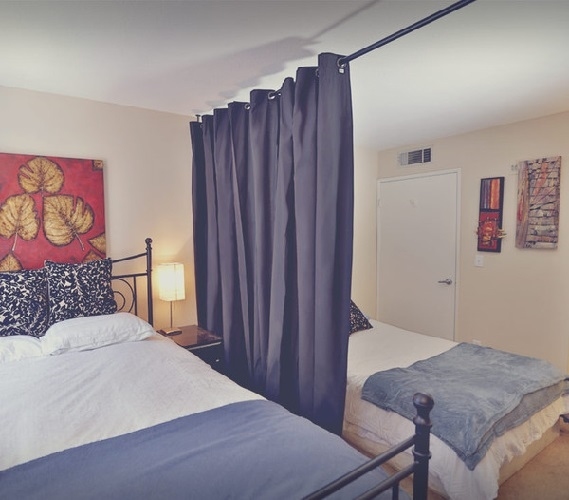 Hang Curtains For Privacy
Most of the time, you're sharing a room or place with another person or a few people. Look into buying a curtain to hang in between you and your roommates area to divide the space. You can also hang a curtain over your closet or around your bed to give yourself more privacy.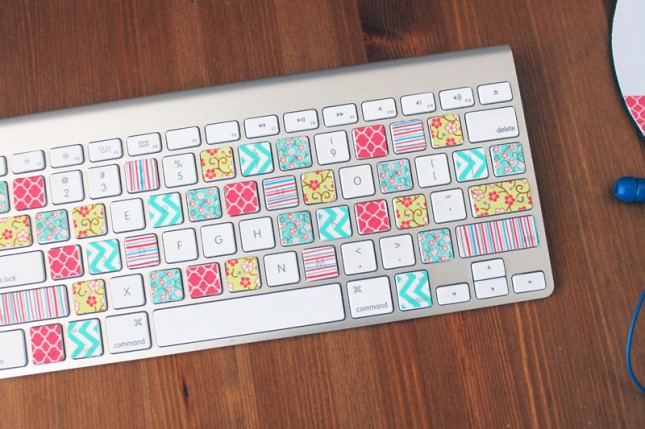 Add Pops Of Color With Washi Tape
If you haven't used Washi tape yet – get ready to love it! Washi tape comes in thousands of different colors and patterns and can help brighten up your dorm. Easily stick the tape on keyboards, desks, clothespins, etc. to make your space fun and colorful.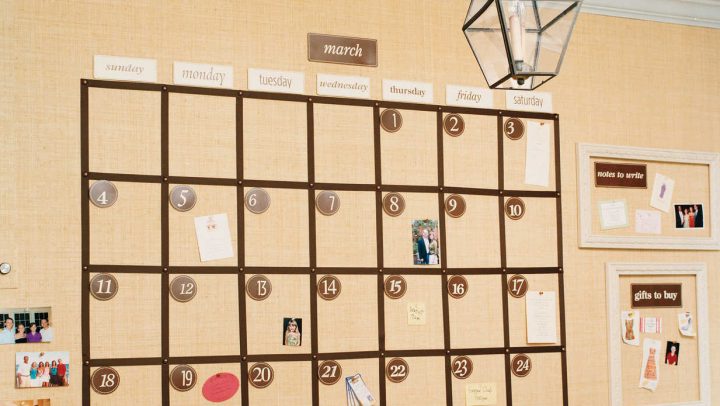 Stay Organized With A DIY Corkboard Calendar
Corkboard is cheap and easy to design to your liking. Turn a large or small corkboard into a calendar to keep yourself organized. Pin up your class schedule, school activities, trips and anything else you don't want to forget up so you're reminded of these every time you're in your room.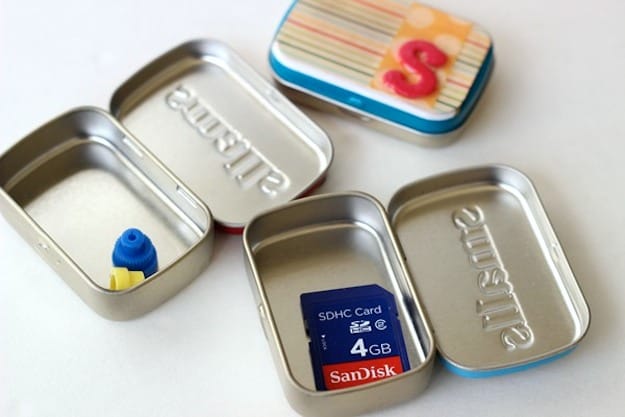 Hide Metal Tins For Secret Storage
If you have items you need to keep safe, like keys, bank cards or cash, use metal candy tins to hide these items and place away in a drawer. No one will suspect anything important is in a tin like that!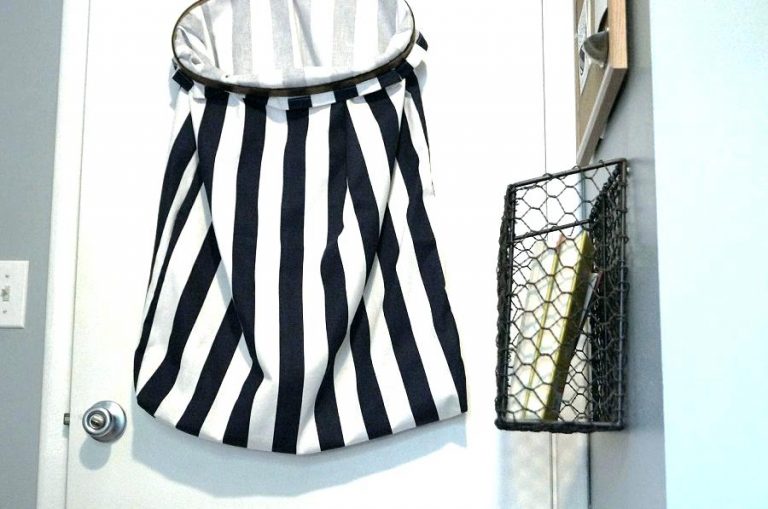 Keep Clothes Off The Floor With A Hanging Hamper
Instead of having a clothes hamper taking up room on the floor, install a coat hook or plastic command hook onto the back of a closet or bathroom door. Hang a hamper and voila!- your dirty clothes will be out of the way!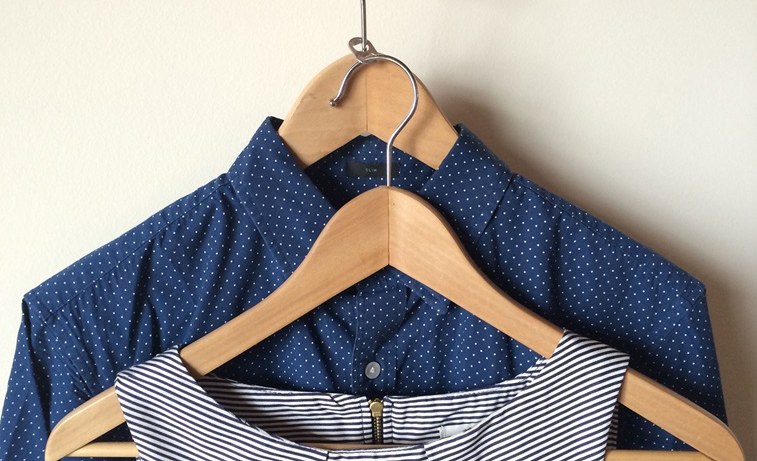 Use Soda Tabs To Create More Closet Space
Dorm closets are extremely tiny – so you need all the space you can get. Hook soda tabs onto a clothes hanger, and hook additional hangers through the tabs. Now you can have multiple clothes items off one hanger and can create more room for other clothes.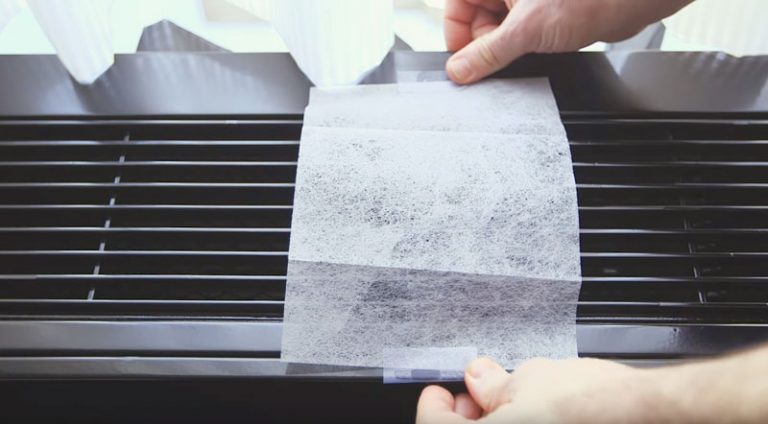 Make Your Room Smell Fresh and Clean
No candles or sprays? No problem! Place a dryer sheet over your AC unit or in an air vent to get that fresh scent to spread throughout your whole dorm room.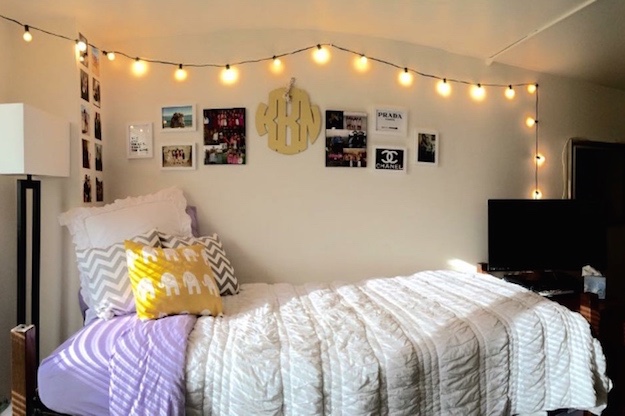 Create Your Own Wall Artwork
There's no need to live in a bland dorm space. Pictures and other decor can get pricey, so create some of your own wall art before you head off for the school year! Hang up cheap string lights, paint your own canvas piece, hang up Polaroid pictures on string or place cute quote prints in a cheap dollar store frame.
More From Personal Mini Storage