2016's Top 10 Storage Hacks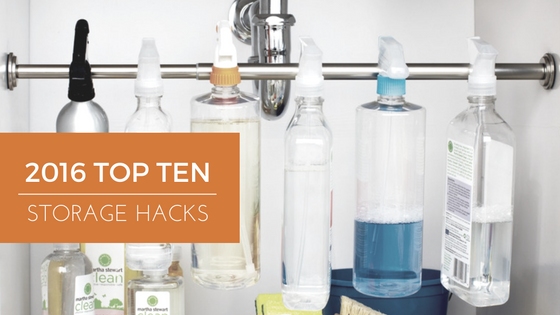 As 2016 comes to a close we reminisce on all the good memories and knowledge we have gained throughout the year. This year we had some amazing new storage hacks and ideas that went viral on the internet. Here are the top 10 storage hacks of 2016.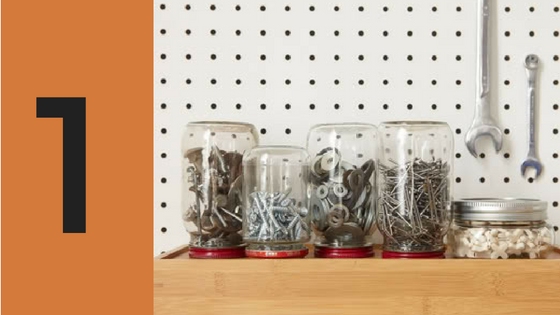 Use re-cycled jars for just about anything. You can purchase Mason jars or re-use jars to store small items like nails, buttons, or cotton balls. You can also use the jars to keep food fresh and store leftovers.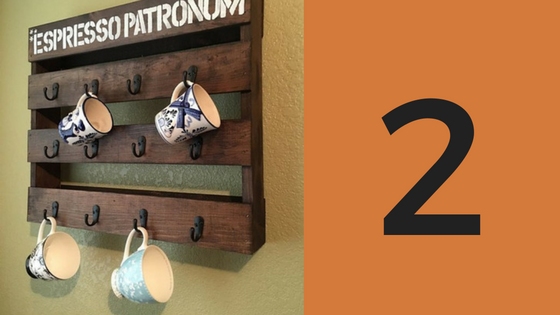 Pallets are a 2016 trend that everyone started to follow. Pallets are great for do-it-yourself projects to create storage, furniture, and décor. One of the best pallet projects we saw this year was coffee mug storage.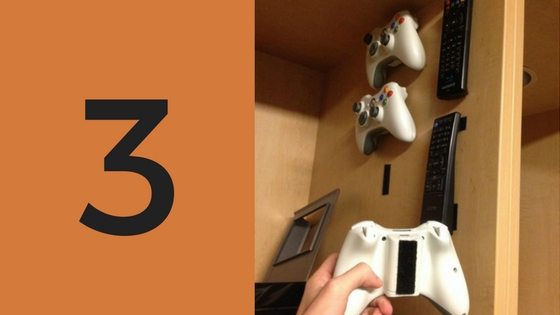 Losing the remote is usually a daily struggle. Whether it is found under the couch, behind the cushions, or all the way on the other side of the house, finding it takes time and is frustrating. Keep Velcro on the back of the remotes and controllers and Velcro them near by the television. This keeps them from getting lost or stuck in the couch.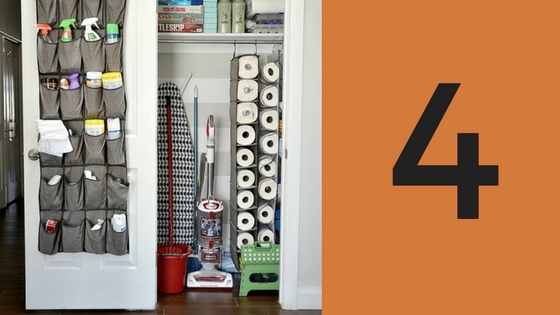 Buying in bulk might be cheaper but can come with a storage issue. If you lack storage, when buying paper towels in bulk, hang a shoe holder in your closet and the paper towels can be easily stored in the pockets.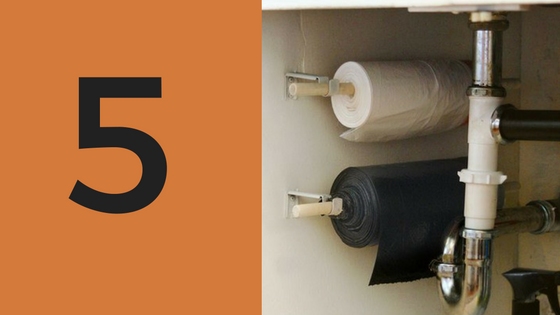 The same problem arises with large rolls of trash bags. The boxes usually make it difficult to unroll just one trash bag at a time. Try storing the trash bags under your kitchen sink like above! It creates easier access and gives you more space without the bulky box.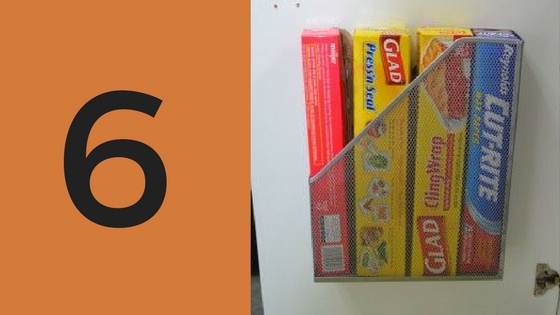 In 2016 magazine or file holders were no longer used for paper. This year we used them for tin foil and saran wrap in the kitchen! Usually these items are stored in a drawer and take up space. Storing them in a file holder on the door of a cabinet gives you an extra drawer for other kitchen utensils. It is just another kitchen hack that helps create extra storage!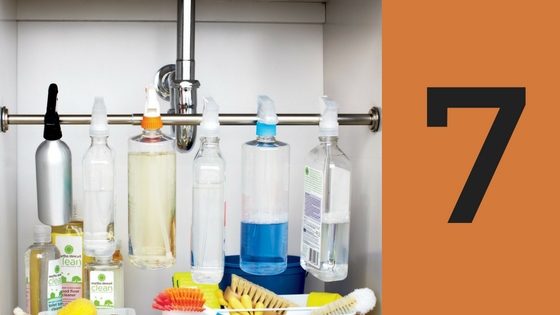 Use a tension rod under the sink to create extra space at the bottom of the cabinet. You can hang your cleaning supplies on it as well as extra cleaning rags.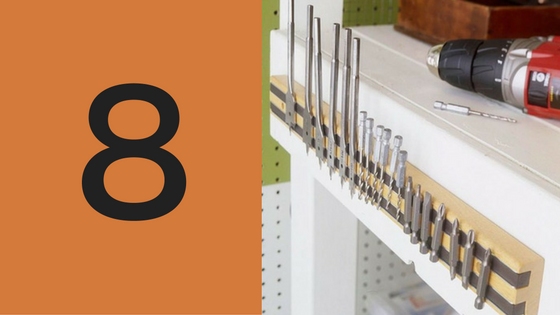 Magnetic strips come in very handy when storing smaller metal items. You can use them in the garage to store your drill bits or nails. Another great way to use them is in the bathroom for bobby pins, safety pins, and tweezers.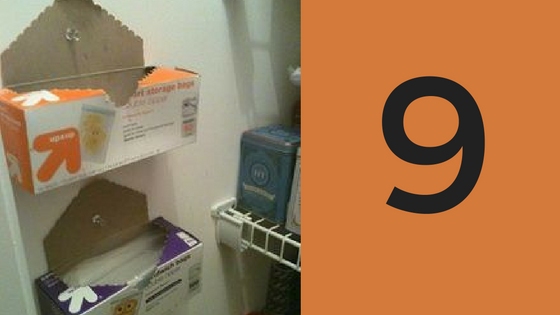 Make Ziplock bags easily accessible by tacking them to the inside of your pantry. As you grab the large bag of chips, quickly grab a plastic bag to pack a snack size portion. Storing them like this makes your morning's quick and stress free!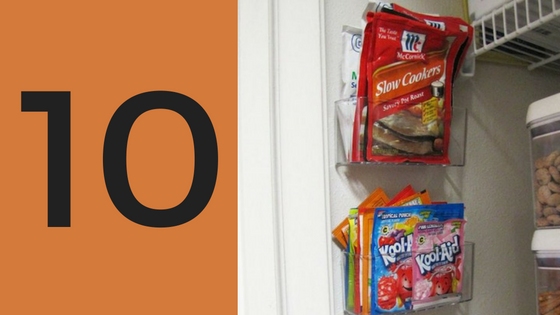 Small packets don't exactly have a home in the kitchen. Store small drink packets or spice packets in sponge holders hung in the pantry. This saves you the hassle of rummaging through a drawer full of Kool-Aid packets to find the mixed spice package you need.
There were plenty more storage hacks and ideas that 2016 brought to light. These are just a few genius ideas that you must try. Get creative in the new year when trying to find storage for household items. 2017 is the year for organization and cleanliness. If you're cleaning out old items and need a place to store meaningful items and memorabilia try renting a storage unit to keep your belongings out of your way but safe.
More From Personal Mini Storage