4 Essential Tips For First Time Boaters in Florida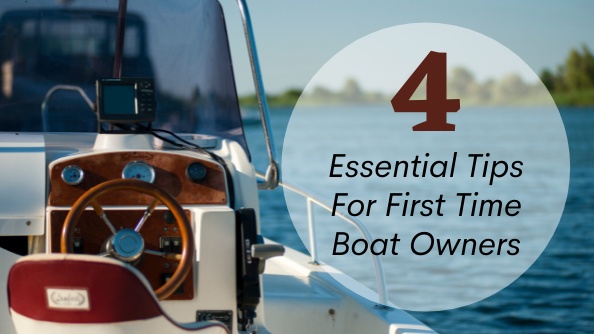 So you've decided to step into the world of boat ownership. Congratulations on diving into this amazing experience! But before you begin driving your new boat over to Clearwater, there are a few very important things you will need to know about owning and operating your shiny new vessel in Florida. Let's dive into four essential tips every new boat owner needs to hear.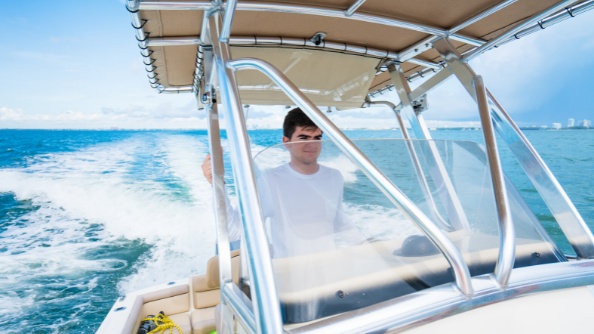 License and Registration
Just like your car, Florida requires you register your new boat with the Florida Highway Safety and Motor Vehicles Department. The process is relatively similar to what you do to register your car, allowing the owner to register for up to two years.
While it varies state to state, Florida does not require a boating license to operate. According to the Florida Fish and Wildlife Conservation Commission, The Boating Safety Education Identification Card is all you need for proof of successfully completing the required educational training to operate a boat. The best part is, once you get one, you won't need to worry about renewing it as it's good for life!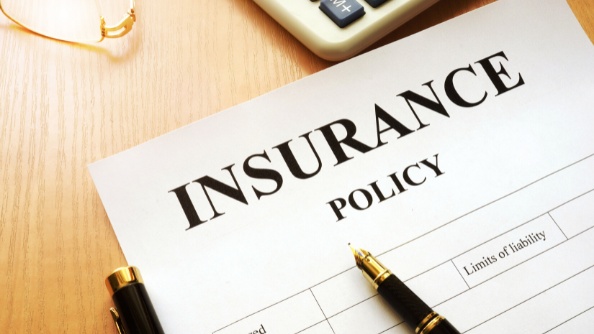 Do I Need to Insure My Boat?
In Florida, insurance is actually not required to operate a boat, but if you used a loan to purchase your vessel then the bank most likely will require you to purchase coverage. According to discoverboating.com, there are many factors that can contribute to the cost of your insurance coverage including age, size, horsepower, and where it will be operating (lake, ocean, etc.).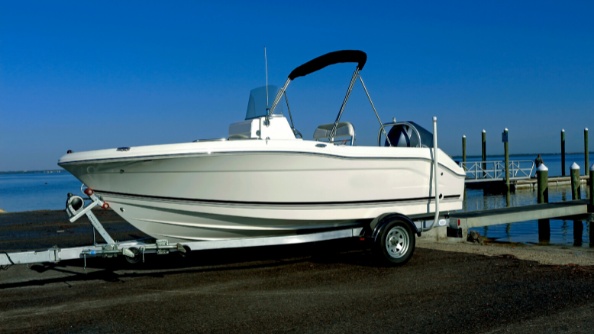 Transporting Your Boat
Now that you've filled out all of the paperwork, it's time to take your new boat out on the water! But transporting and launching your boat can take some practice, especially if you've never done it before. Following a pre-trip checklist should be part of your process. When preparing to tow your boat, it's important to make sure your vehicle has the proper capacity to handle it. Be sure to check the tire pressure for your trailer and vehicle as well as inspect your brakes to be sure you're ready to hit the road. For an in-depth breakdown, Discoverboating.com provides an easy step-by-step guide for beginners.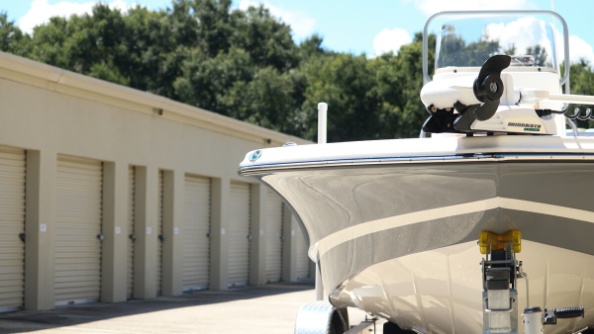 Choosing the Right Storage Space
Choosing the right place to store your boat is one of the most important ways you can protect your investment. Many neighborhoods also do not allow larger vehicles to be stored in driveways or on the street so keeping your boat at home may not be an option. Marinas are a common choice for many boat owners but only if you plan on boating in the same location again and again.
Many neighborhoods also do not allow larger vehicles to be stored in driveways or on the streets…
Another option could provide a more versatile and affordable choice. Some self-storage facilities like Personal Mini Storage offer large vehicle parking on site. This allows owners to keep their vessels inside of a gated, secure facility while having access to it 7 days a week at a fraction of the cost of storing at a typical marina. Many locations offer various spaces to accommodate small, medium, and even large sized vessels depending on your needs.
---
Owning a boat can be a wonderful and fulfilling experience if you stay prepared. In addition to the tips above, be sure to follow any local guidelines your community may have in place. It's vital that you keep your boat safe when not in use on the water. Personal Mini Storage has helped Floridians protect their boats and RVs for over 30 years with large vehicle parking available at many of our 46 locations.
More From Personal Mini Storage