5 Inventive Ways to Use Pegboards for More Storage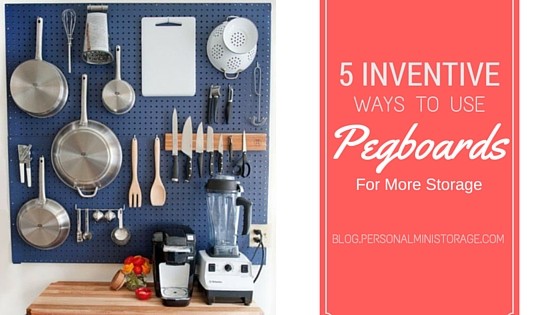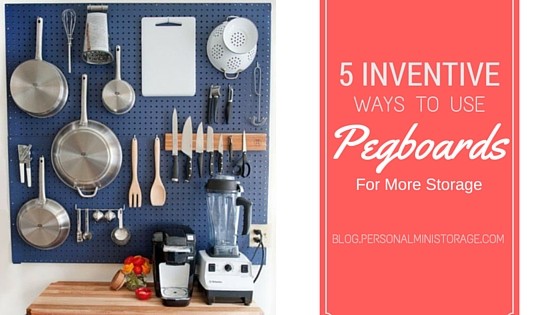 Many people lack the amount of storage they truly need within their home. Creating storage can be difficult and strenuous. Most people look for places in cabinets or on counter tops, but what about vertical storage on the wall? Pegboards are one of the more popular storage solutions at the moment. They are one of the most versatile options that will declutter any room in the home.
The vertical storage not only gives a home to your belongings, but it will fill up the blank spaces on your walls. Pegboards can be painted, enlarged or reduced in size, and can hold objects on every inch. Not to mention the objects can easily be rearranged or you can move the pegboard as a whole. The options are endless with pegboards. Here are just five ways you can use pegboards for more storage around your home.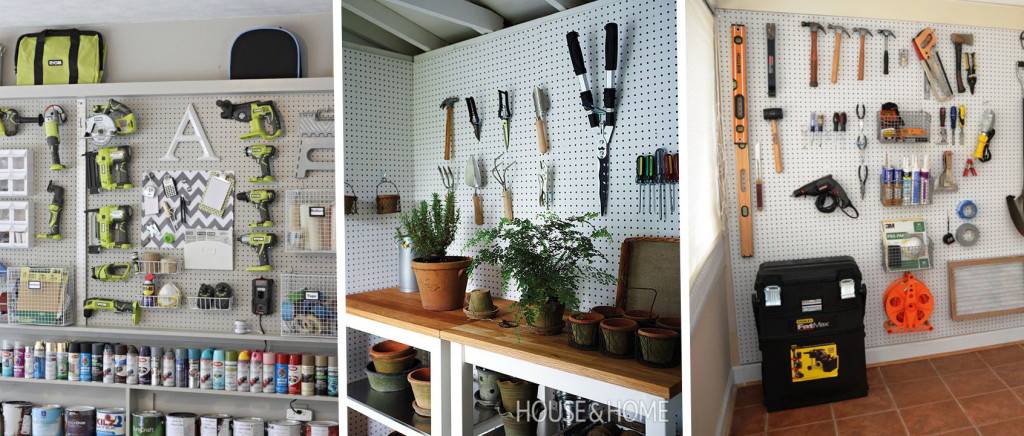 1. Garage & Garden Pegboards
Pegboards are a great way to reduce clutter in your garage. Don't you want to actually park your car in your garage? A garage pegboard will keep everything nice and organized and off the floor. Not only could tools and painting materials be hung but sports equipment as well. Pegboards also work great in garden centers. Tools and plants can be hung to create more organization on your back porch.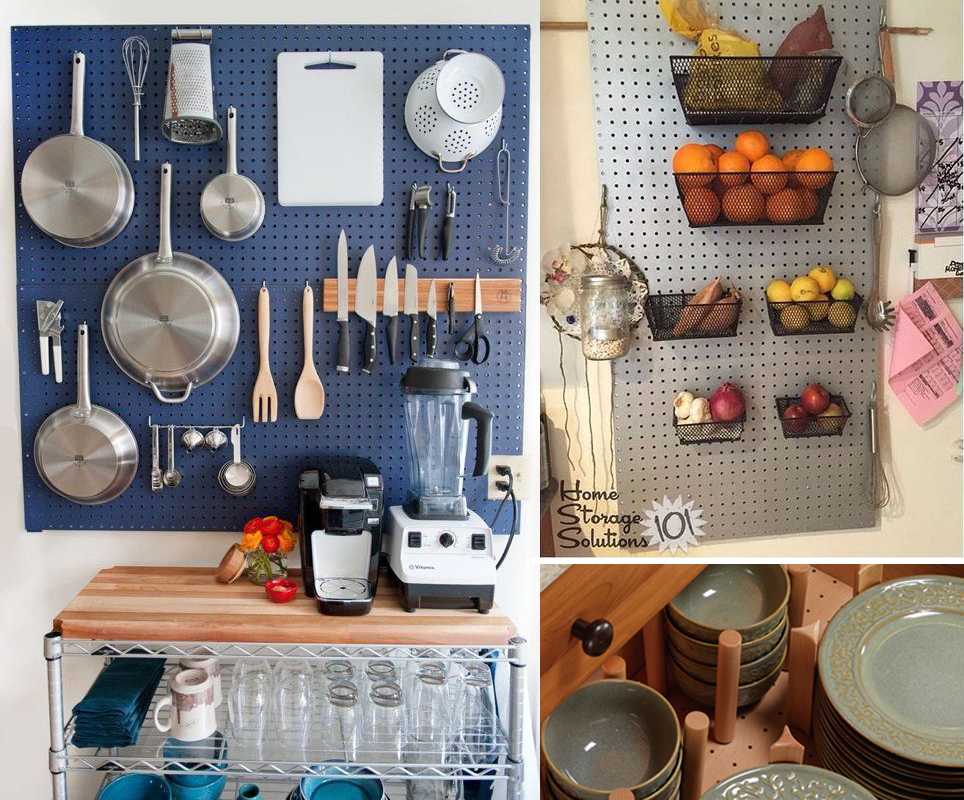 2. Kitchen Pegboards
Pegboards in the kitchen is a very popular choice. We all realize, as our toe gets slammed from a falling pot, that pots and pans do not stack well. Hanging your pots and pans is a much better option. Pegboards give you the ability to rearrange your awkward shaped kitchen items how ever you would like. Move them around until everything fits just perfectly.
Fruit baskets hang great as well on pegboards. Kitchen counters always seemed to get cluttered with baskets of fruits or utensiles. The clutter can easily be fixed by hanging a pegboard in the kitchen. Need organization in the cabinet? Instead of hanging the pegboard lay it flat in your kitchen drawers. This will organize your plates and bowls and keep them from sliding into each other!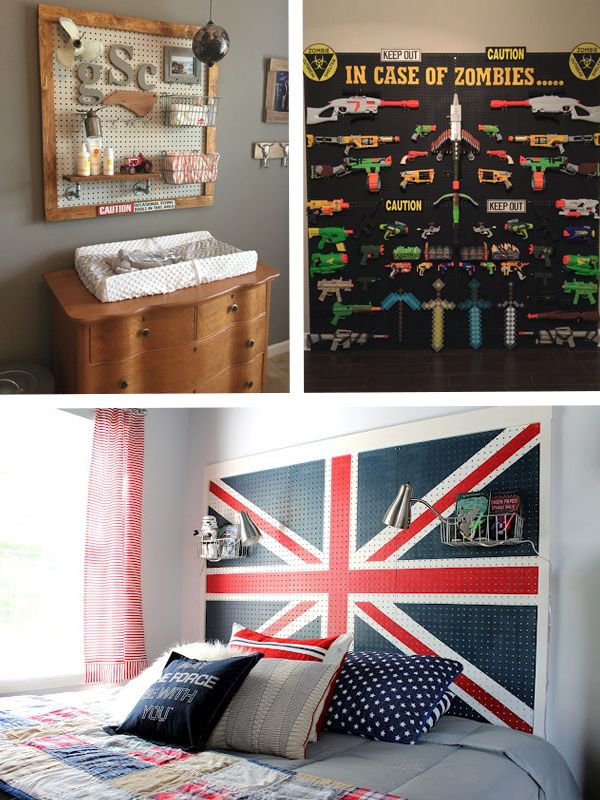 3. Childrens Pegboards
As children grow their likes, dislikes, and fears are always changing. Pegboards are a great option for storage in your child's room because of their versatility. As the room changes you can change the pegboard to match the theme and colors without having to buy new storage options. As the child matures the pegboard will mature with the child in terms of what you place on the board. Being able to take things off and put new things on the board makes this storage simple and quick.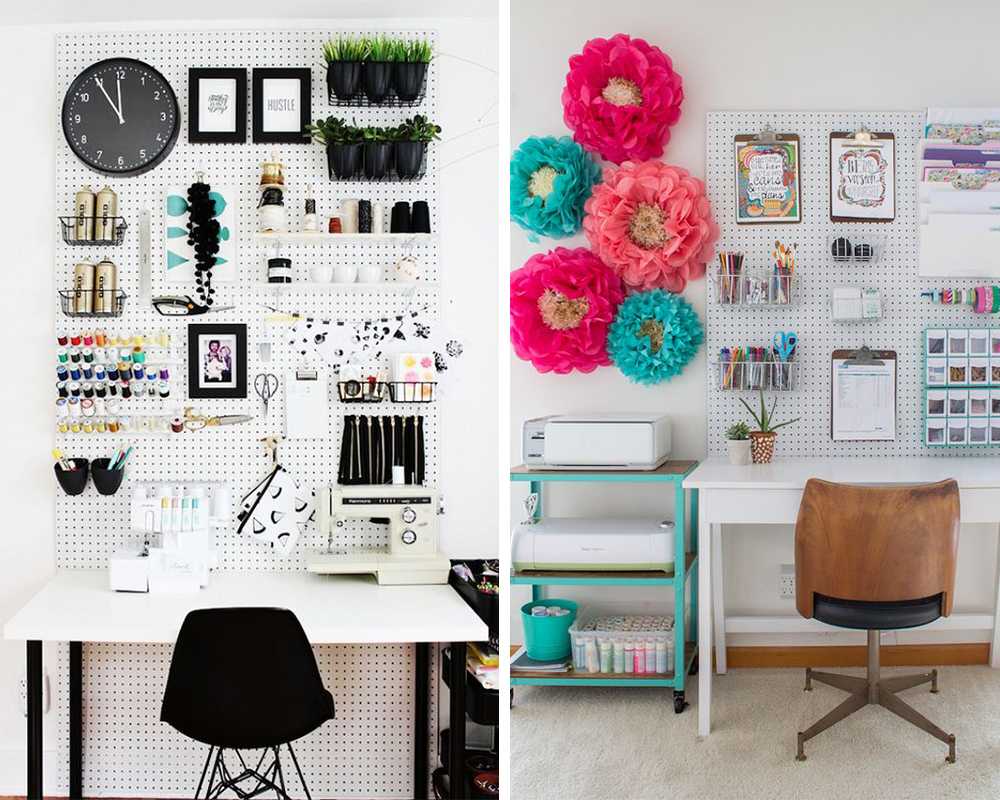 4. Office Pegboards
Is your office filled with clutter? Papers seem to end up lost and pens randomly go missing. Having an organized work space lessens stress and chaos. Create a pegboard above your desk to store and organize all of your office supplies. Pegboards are also great for craft rooms or sewing stations. With the amount of space and the ability to place pegs or hooks on every inch, the board can hold everything you can possibly need for your works of art.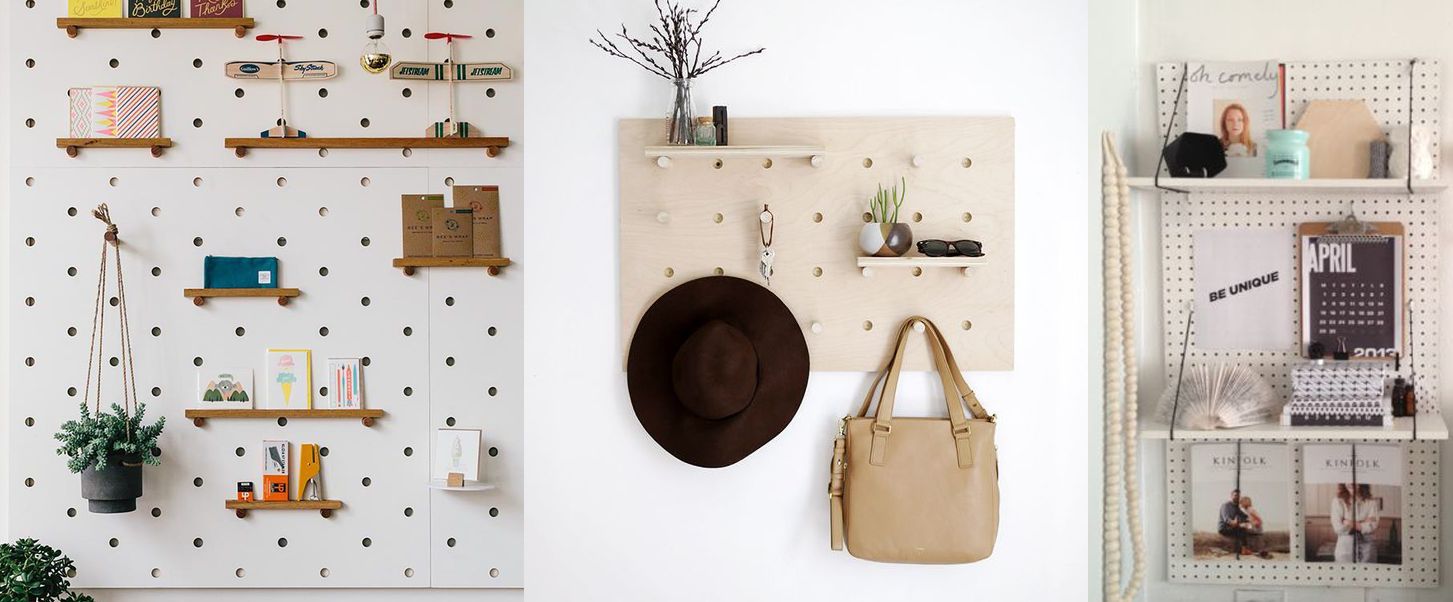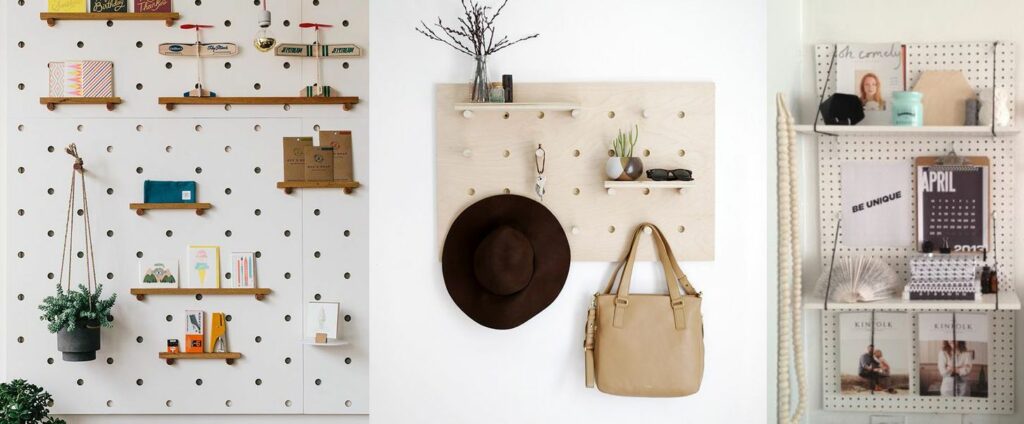 5. Living Space Pegboards
Mudrooms and front hallways are typically the first and sometimes the only part of the home people see. It's also the place where the whole family throws their shoes, bags, keys, and mail as they walk in the door. Keeping this space organized relies on the amount of storage. To create extra storage hanging a pegboard would be a good choice. Hats, coats, bags, and keys can all be hung on the pegboard as you walk in the door. They also work great to hang shelves to store vases and other decor in your living space! Use large pegboards or small! The choice is all yours!
When trying to create extra storage around the home consider using pegboards. The options are endless and the versatility makes the storage simple and quick. Items aren't being thrown together in a basket for you to search for later and they sure aren't taking up space all over the counter. Using pegboards as storage creates organization and declutters your home.
More From Personal Mini Storage