5 Kitchen Hacks That Create Better Storage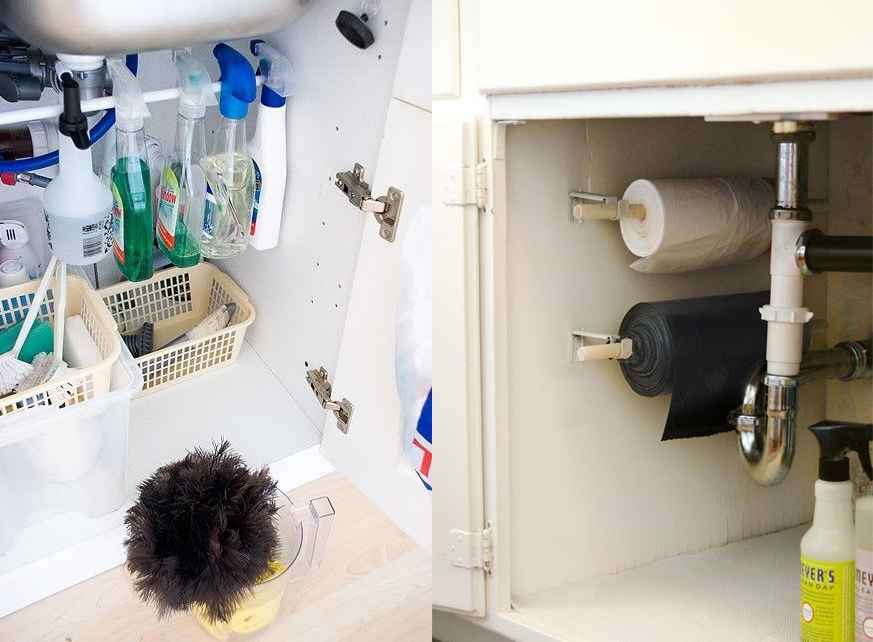 They say the kitchen is the heart of the home but sometimes it isn't always the most organized part of your home. Keeping your kitchen organized is just one of the steps for a stress free life. There are plenty of tips and tricks that will give you better storage options and organization skills for your kitchen. Here are a few of our favorite kitchen hacks that will help you create better storage in your kitchen!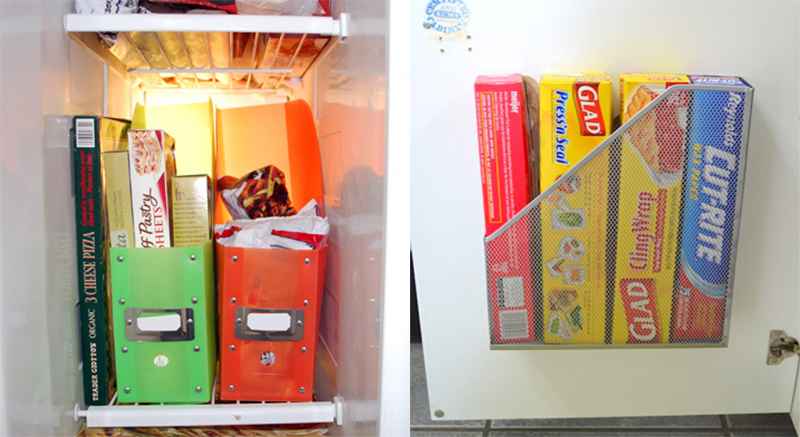 1. Use Magazine Holders.
Magazine holders aren't just an office supply. They can be used in the kitchen for several different purposes. You can use it to put your aluminum foil, saran wrap, and baggies in. This gives you more storage in your drawers and also makes for an easy find. You can also use them for storage in the freezer! Use them to hold bags of frozen vegetables and fruits. This will keep the bags from tumbling down on you when you open the freezer door or are searching for that specific veggie.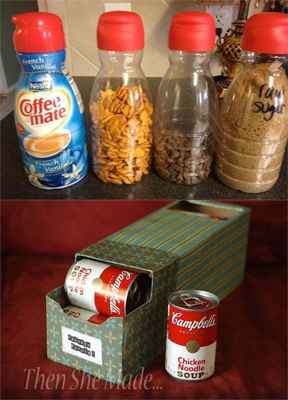 2. Re-use Packaging.
Reusing packaging saves you money and time while giving you a better storage option. Re-use soda boxes as can holders for in the pantry. You can reuse creamer bottles for an easy pour snack holder or jars for an airtight container. Save all of your spaghetti jars and creamers for free storage in the kitchen! Who doesn't like free storage?!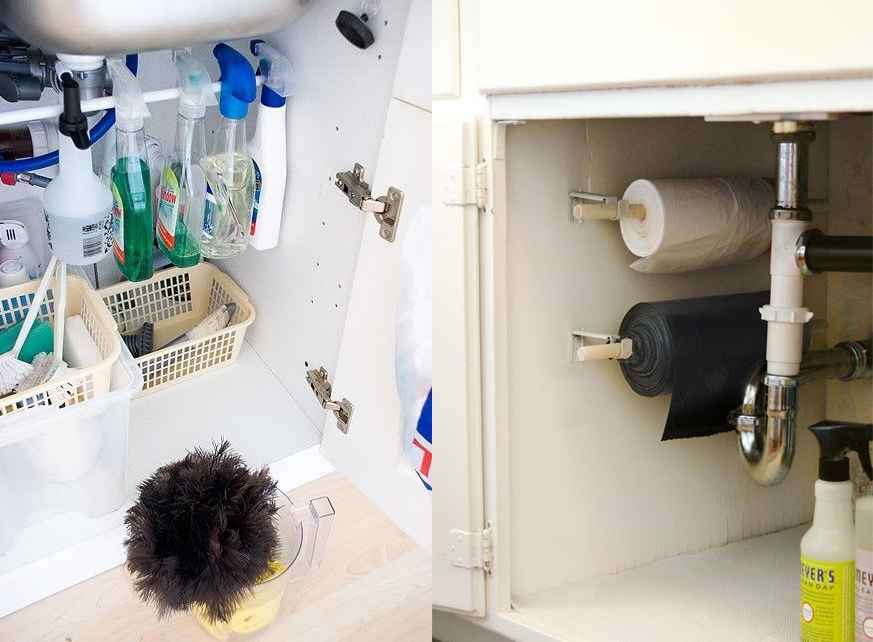 3. Hang Your Cleaning Supplies.
Hanging your cleaning supplies gives you better access to the supplies and leaves more storage space on the cabinet floor. Use a tension rod to hang your bottles under the sink. Another great hack is to hang your trash bags! This will make it so much easier to just roll out a new bag!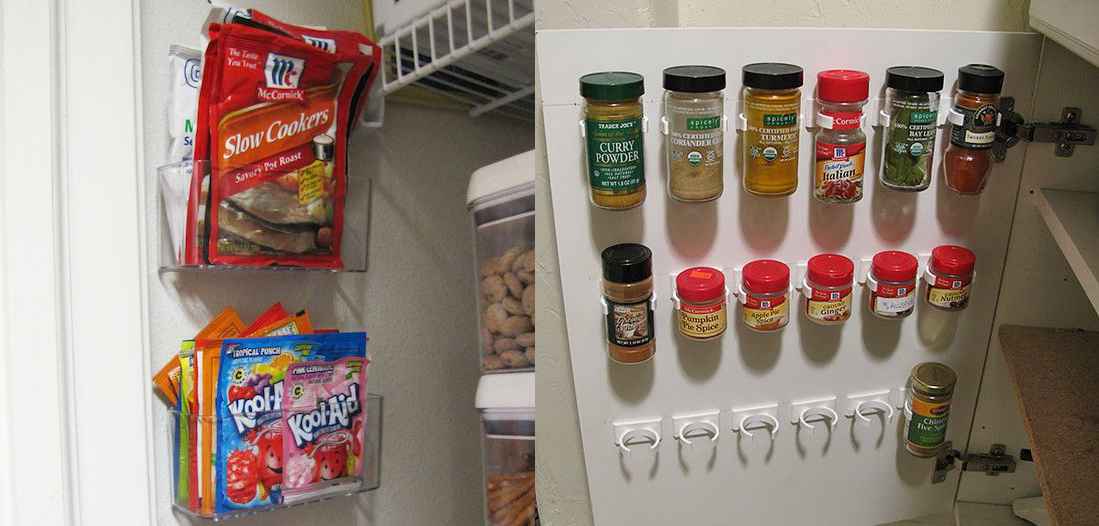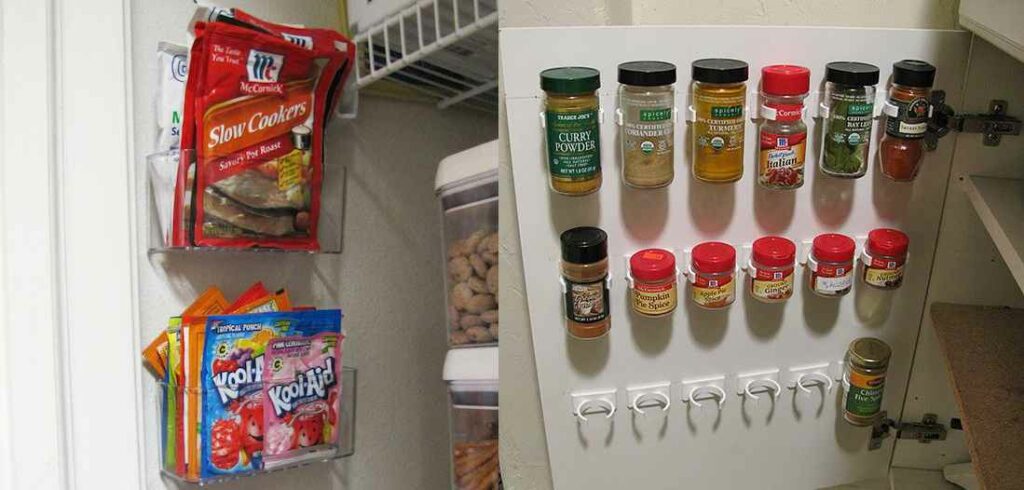 4. Make Smaller Items Accessible.
Digging around for that one special spice or for that packet of Kool-Aid is frustrating and time consuming. When organizing and storing smaller items there are better storage options then storing them in a cabinet or drawer. Try storing packets for drinks, sauces, popcorn, and oatmeal in sink caddies hung in the pantry. A great way to store spices is in mop or broom holders hung on the inside of the cabinet. This opens up for more cabinet space and greater access to your spices. For a cheaper option use an old pallet to create a spice rack to hang on your kitchen wall.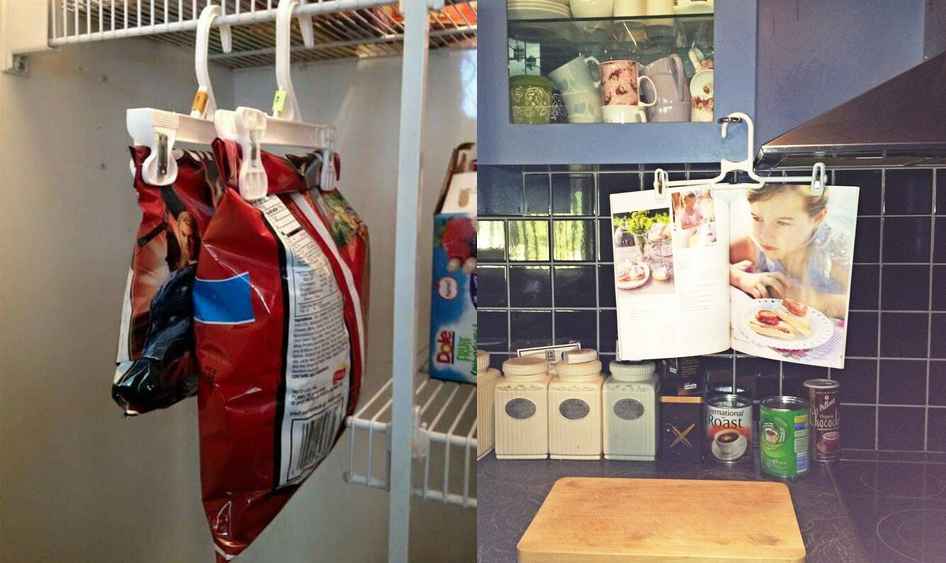 5. Use Pant Hangers. Genius!
Save your old plastic pant hangers and use them as bag clips to hang in the pantry! You can even use them to hang your cook book while making your favorite recipe. You can purchase them for a low cost or sometimes even get them free with a new outfit. Never thought these things would come in handy did you!?
Creating better storage in the kitchen can be as simple as re-using something you would normally throw away or purchasing a low cost item to save you time and frustration. The kitchen holds a variety of items that are all different shapes and sizes and storing them in a certain place can make the difference of stale chips or a fresh snack. You want to store your items in places where you can find a certain flavor without the hassle of digging through everything else in front or on top of it. So next time you walk past your pantry try one of these hacks to create better storage in your kitchen!
More From Personal Mini Storage