5 Things to Know About Clearwater-St. Pete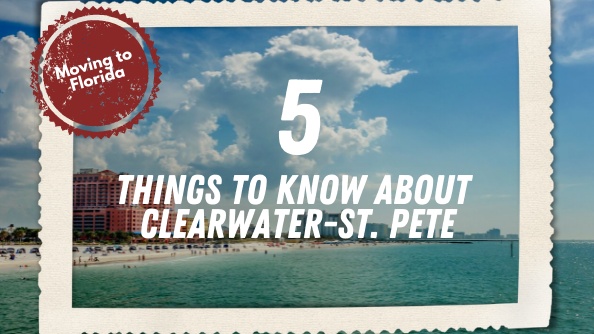 Known for year round sunny weather and miles of beautiful beaches, the Clearwater-St. Petersburg area, located on the gulf coast just west of Tampa, is a vibrant and growing community that offers so many things to see and do. This is why it has become such a popular choice for those looking to relocate to Florida from out of state. But before you start packing up your bags, check out our list of 5 things you should know about the Clearwater-St. Pete area.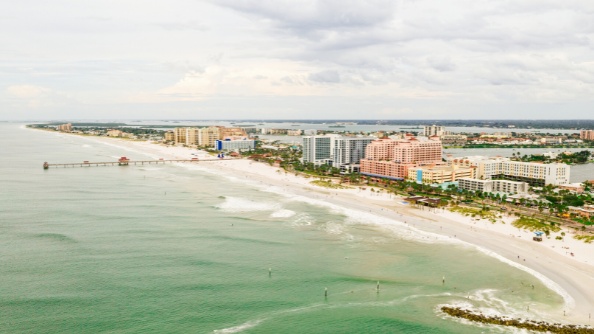 Top Rated Beaches
With over 35 miles of white sand along the coast, it's understandable why the Clearwater-St. Pete area is best known for their beaches. Clearwater Beach has been voted #1 beach on Trip Advisor for multiple years, and is a favorite among both locals and tourists. Residents get to enjoy the clear blue waters, aquatic wildlife, and local restaurants all year long. St. Pete Beach is another picture-worthy spot, with award winning hotels and restaurants lining the beachside. Indian Rocks Beach, Treasure Island and Caladesi Island State Park, while lesser known, offer some of the same stunning vistas while sporting fewer crowds.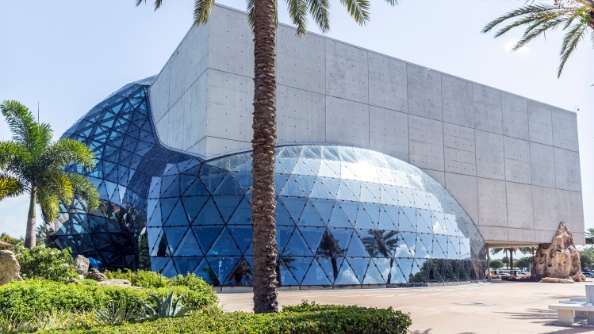 Enjoy The Arts
The art scene in Clearwater-St. Pete is fantastic and a must see for both visitors and locals. The most popular spot is the world class Dali Museum located in St. Pete, exhibiting a rotation of Salvador Dali's vibrant and unique art pieces. Dale Chihuly also has a permanent glass exhibition in downtown St. Pete, providing a unique visual experience of his work. If you're interested in catching a play or show be sure to check out the Ruth Eckerd Hall in Clearwater, plus you'll also find over 70 painted building murals in downtown St. Petersburg that should not be missed.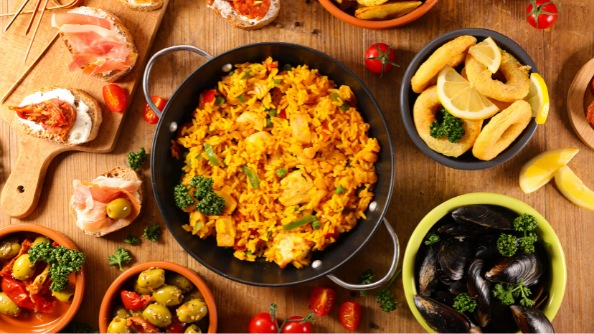 Fantastic Food (and Drinks)
If you're a self proclaimed foodie, you're going to love this area. With hundreds of restaurants offering every type of food you can imagine, there's something for everyone. If local seafood interests you, grab a grouper sandwich and the 'famous' smoked fish dip at one of the Frenchy's locations. Enjoy the spanish charm of tapas bar Ceviche in St. Petersburg, or try the popular Cuban sandwich at Bodega. Maritana Grille, located at the famous Don CeSar Hotel, Birch & Vine, Salt Rock Grille and Cafe Ponte are a couple local favorite spots to also check out to grab something delicious to eat.
Clearwater/St. Pete has also become a hot spot for local craft beers with a handful of breweries operating in the area. Popular choices include Big Storm Brewing and Grindhaus Brew Lab in Clearwater, as well as Green Bench Brewing and 3 Daughters Brewing located in the Downtown St. Pete area.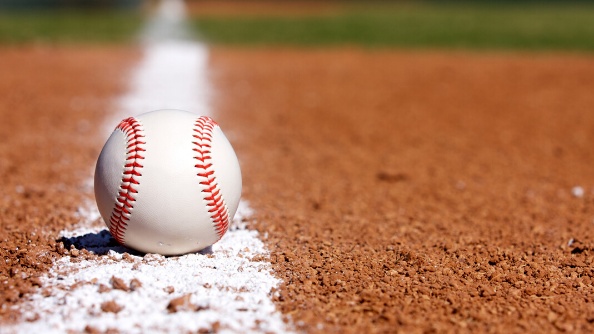 Play Ball
Offering sporting events all year round, you can find football, soccer, baseball, racing, golf and more when you're here. The MLB's Tampa Bay Ray's stadium is actually in St. Petersburg at Tropicana Field, and while there are ongoing discussions of building a new stadium in Tampa, you'll have a few more years to check out some games here. In the spring, the Philadelphia Phillies, New York Yankees and Toronto Blue Jays do their Spring Training in the area. If you like racing, the annual Firestone Grand Prix takes over the streets of St. Pete in the fall, and you'll be sure to have fun attending a Tampa Bay Rowdies professional soccer game in downtown St. Pete. Just across the bay, you can catch an NFL game at Raymond James Stadium, home of the 2020 Super Bowl Champions, Tampa Bay Buccaneers!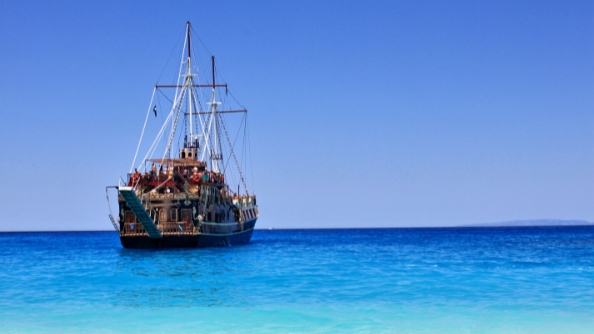 A World of Attractions
Want to board a pirate ship, parasail over the ocean or pet ocean life? You can do all these, and more in the area. Captain Memo's Pirate Cruise takes you out for an adventure at Clearwater Beach, and provides awesome views and a fun experience for people of all ages. There are dozens of rental companies offering parasailing, snorkeling, jet skiing, banana boating and other beach activities. There's also various sunset cruises and dolphin boat tours that go out daily. Clearwater Marine Aquarium, best known for Winter, the rescued dolphin whose story inspired the movie Dolphin Tale, is a must visit. While sadly Winter passed away in 2021, you will have the opportunity to interact with other dolphins, sharks, sea turtles and rays, plus experience educational exhibits and activities.
---
It's easy to fall in love with Clearwater-St. Petersburg, and these are just a few reasons why. If you're planning a move to the area, let us help make your move easier with storage options, moving truck rentals, and packing supplies available in Clearwater and St. Pete.
More From Personal Mini Storage