6 Favorite DIY Furniture Projects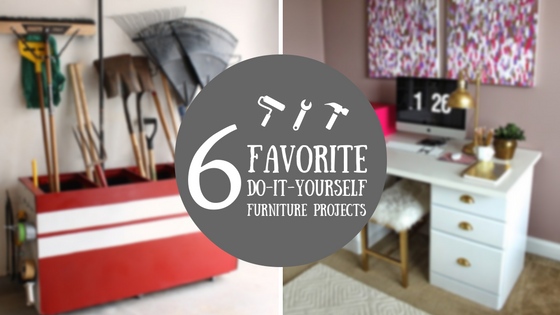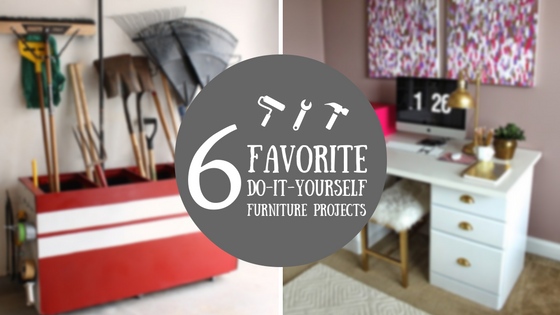 Furniture pieces are expensive but a must for your home. The best way to save money on furniture is to create it yourself. Now of course creating something from scratch can take time and money that you simply don't have. Do-it-yourself projects usually involve recycling and reusing. Try reusing the old pieces of furniture in your home to create pieces that look brand new! These six projects will save you tons of money while creating a piece of furniture you desperately need for your home.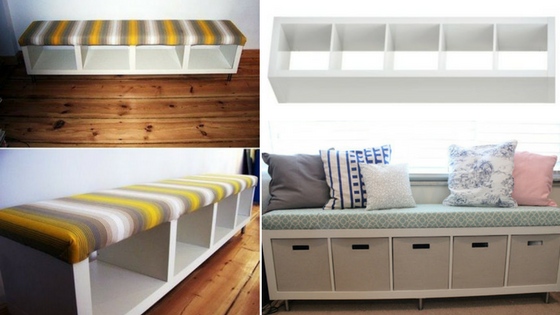 1. bookshelf to bench
This is an easy project that gives you extra seating and storage in one. Take a simple bookshelf and turn it sideways. Create a cushion with a board, piece of foam, and piece of fabric. There is plenty of room to slide in baskets and bins in the empty slots. Use them to store toys, books, or other objects in need of a home.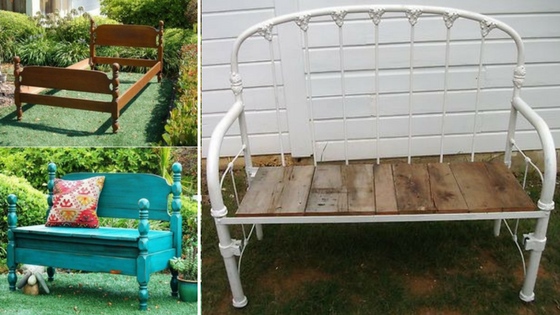 2. bed to bench
A bed frame is one piece of furniture that is constantly in need of an update. Children grow out of their cribs, then toddler beds, then twins and so on. Bed frames, no matter what size, are great to use to make a bench. So next time you update a bed in your home keep the frame!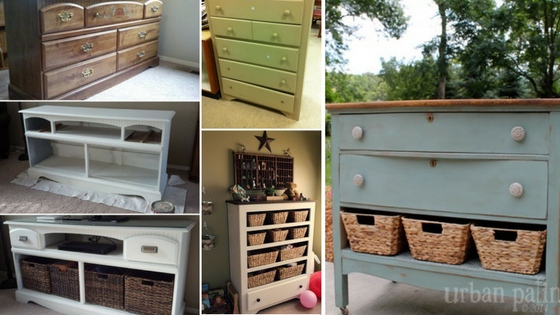 3. dresser to basket storage
Do you have an extra dresser, but need more storage in the living room? Get rid of the drawers and it creates room for basket storage. This project is great if you are in need of a new TV stand or entertainment center.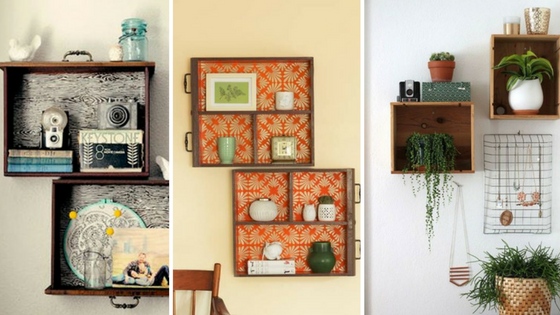 4. drawers to shelves
Remember those drawers you took out of the dresser to create an entertainment center? Don't trash those because there are so many different projects you can use them for. Drawers make great shelving units on the wall for extra storage. Store books, plants, or add some decor on the shelves.
5. drawers to side table
Maybe you don't need shelving but you might need a night stand or side table. Add some legs to your drawers and give them a little bit of paint to spice them up and create a table!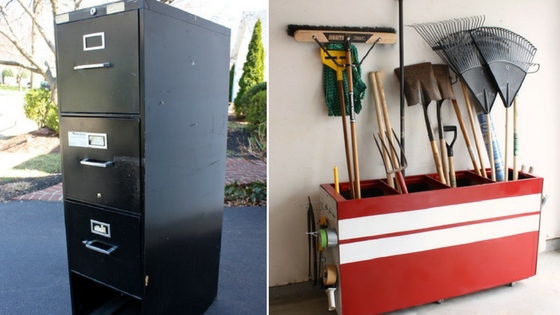 6. file cabinet to garage storage
File cabinets aren't just meant to store paper! Take the drawers out and turn sideways to create extra storage in the garage. Garages are usually a place where junk gets thrown, but keeping it organized will make room for what it's meant for, cars! You can keep your tools and sports equipment organized by transforming this file cabinet.
With these popular and favorite do-it-yourself furniture projects you can have nice, new furniture from old furniture you no longer use. If you don't have time for the project and don't have space for the old furniture try renting a self storage unit to keep your furniture out of your way until you get the time to make it look brand new.
More From Personal Mini Storage