Back To School: 6 Essential Storage Items For Dorm Life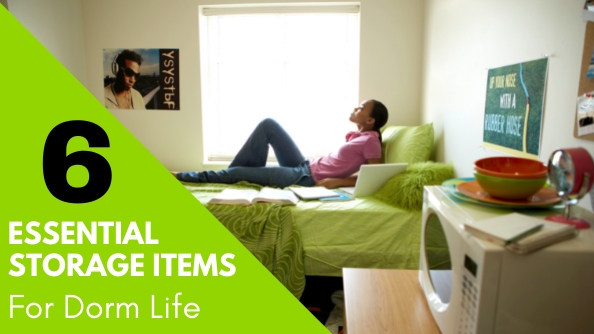 As the summer comes to a close, it's time to make your plans to head back to school. Whether you're an incoming college freshman ready to start a new adventure or a current college student needing to move your belongings out of summer storage, staying organized in a small dorm room is key. That's why we've assembled our top 6 most needed storage items for your dorm below.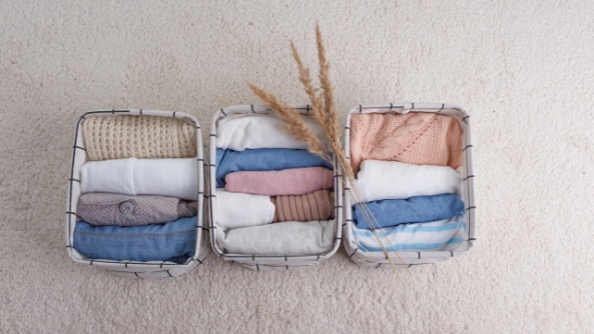 1. Baskets & Bins
Moving into a dorm, you realize right away that there's not a ton of storage available. Think about all of your miscellaneous items like school supplies, make-up, jewelry, bathroom necessities, snacks and more that will all need to find a home. Stock up on various baskets and bins, to make sure you'll have enough places to store your stuff. Staying organized and uncluttered can help you make a great first impression with roommates! Plus while you're at it, implement a few clever storage hacks to take your organization to the next level.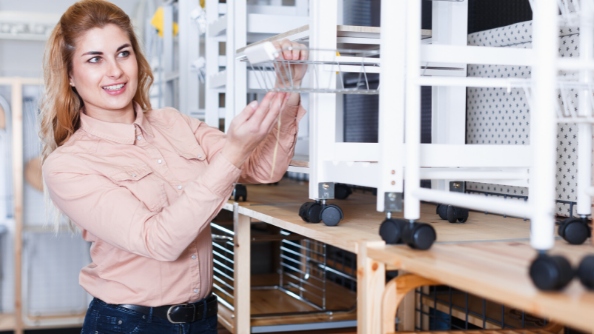 2. Rolling Carts
Rolling carts are a perfect addition to any dorm room. The carts can be stocked up with books and school supplies, used as nightstand, rolled into the bathroom and used as a bathroom caddy, or to make the perfect snack and coffee bar. Carts are great because you can easily wheel them from one end of the room to the other, and they take up less space than a traditional stand or table.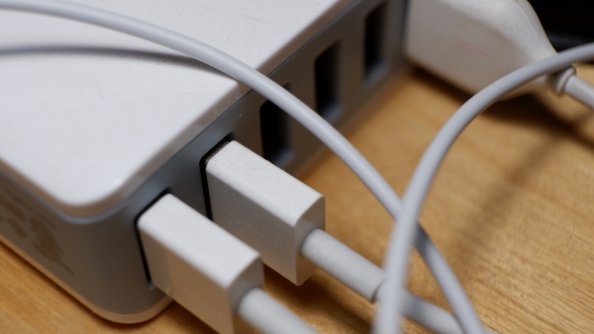 3. Charging Station
There's nothing worse than getting a "low battery" alert in the middle of class. Between laptops, cell phones, iPads and Kindles, you're going to have plenty of cables and cords to deal with. Keep your room and desk less cluttered, buy a charging station for your electronics. Keeping the cords organized and out of sight will make a huge difference and will help you stay charged up for the day ahead.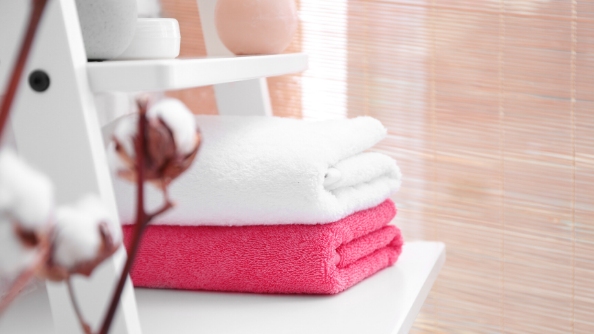 4. Bathroom Storage
If you're lucky enough to have a bathroom in your dorm, first be thankful you don't have to share one with the entire building, and secondly take advantage of having an extra area for storage. An over the toilet storage rack is a great way to create extra space in your bathroom. Another option is to install a shelf or two for a different look. Use these shelves to store towels, hair products, perfumes, soaps, lotions, and any other bathroom items that you'll need throughout the school year.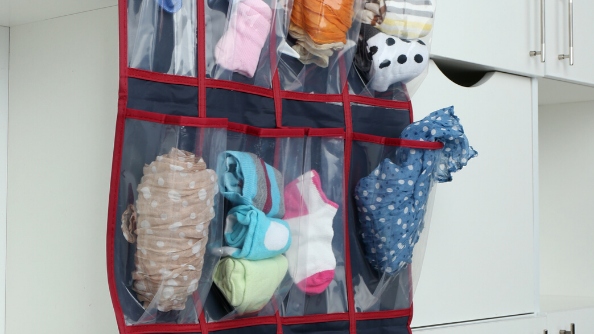 5. Closet Organizers
Dorm closets are typically very small, and like most of us, you probably have way more clothes and shoes than can fit in a small space. Maximize the space you do have with a closet hanging organizer. These simple and typically inexpensive products save a lot of space and give you extra storage for any clothing, shoes and accessories you may have. Adding multiple hangers to your closet can help you separate your belongings into daily use items and less used things.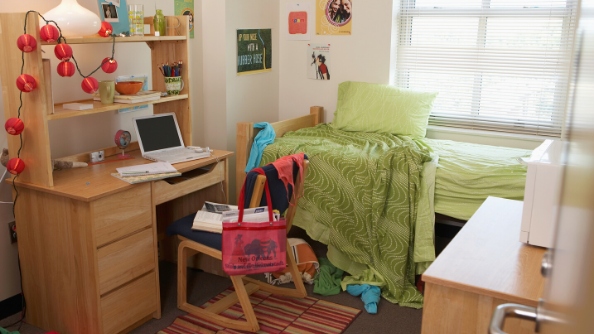 6. Bedside Caddy
Another great way to create extra storage space in your dorm is with a bedside caddy. These caddies come in various sizes, can slide into the side of a bed, and have plenty of compartments to keep important items close at hand. From remotes and chargers, to books to magazines, almost anything can be stored in these compartments. Not only can you easily access items from your bed, the caddy can easily be hidden under your comforter to keep your room looking neat and uncluttered.
---
Fitting all your belongings into a tiny space can feel impossible, but with these 6 storage products, you'll expand the room you do have to fit more of your items. If you're ever finding yourself running out of room, getting a storage unit could be a solution to your problems. Personal Mini Storage has over 46 self storage locations in the state of Florida, including 5 in Gainesville near the University of Florida, 2 in St. Augustine near Flagler College, 6 in Orlando/Winter Park near the University of Central Florida, and many other location options!
More From Personal Mini Storage