Creative Ways to Re-Use Jars For Storage Around Your Home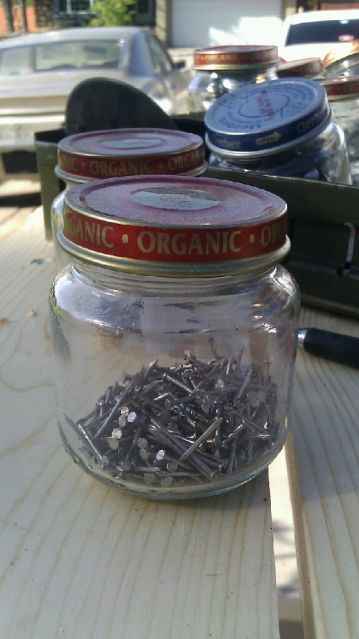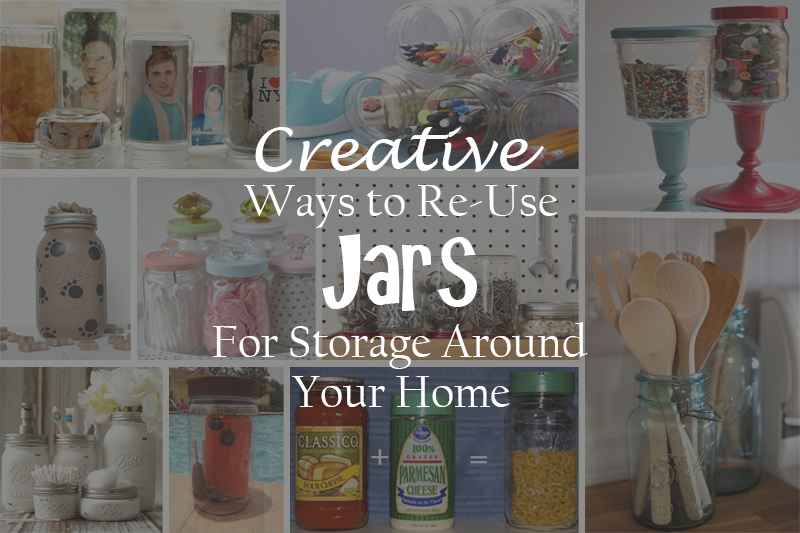 Creating more storage isn't always easy and affordable…but this time it is. You can create more storage by reusing items that are no longer being used for their original purpose and taking it to a whole new level. Use those items, instead of throwing them away, for something else. Many reusable items can be used for creating super organization while gaining a great deal of storage. Jars are a great item to recycle and reuse. Many things are purchased in a jar like candles, sauces, pickles, and baby food. So don't throw those jars away. You are about to get creative. Here are some ways to reuse jars for more storage around your home!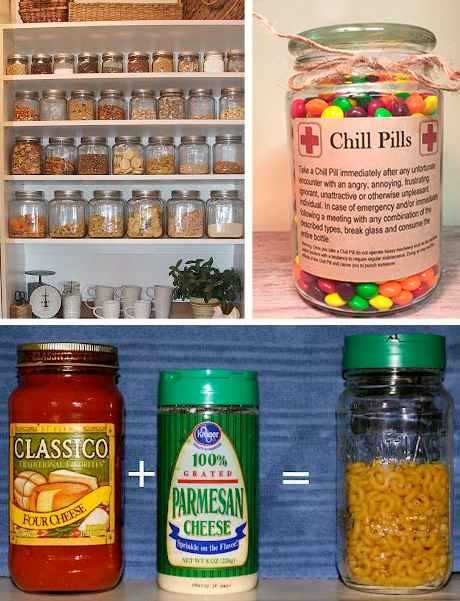 Food Storage:
Don't you find that everything tastes better when it is stored in glass? Use the glass jars for storing your leftovers. You can also use them to store your macaroni, rice, sugar or just about any food item. They will fit nicely in your pantry and will stay fresh as well. You won't have the worry that your food items will attract ants either like you would with an open bag or box. With a lid that screws on you will know that your food is safe from the critter invasion. If you are making something in the kitchen to give to someone else you can deliver it in a jar. Dress it up with a ribbon and a little gift card and your thoughtfulness will shine through.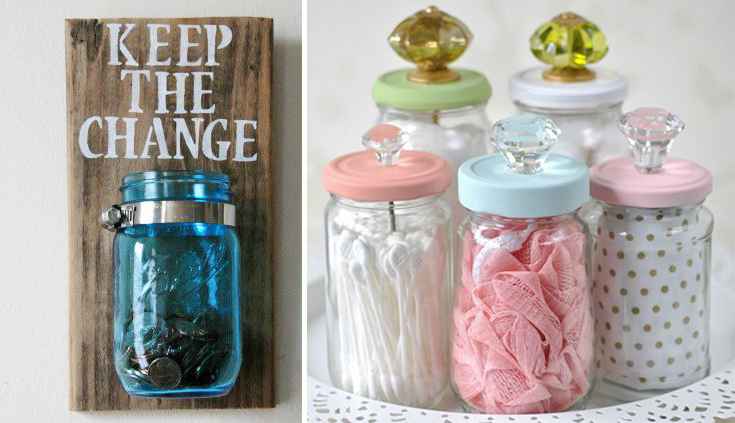 Bedroom/Bathroom Storage:
Is the top of your dresser a little messy? With the help of a jar you can get more organization going in the bedroom. Store cotton balls, jewelry, pens and pencils, buttons, Q-tips and more in a recycled jar. Store the essentials for a mini first aid kit in a jar for those times when you get injured and can't find a Band-aid. Ladies, place a decorative jar on your vanity for make up brushes. Men, in your office has a pens and pencils holder. Jars make for great vases or pots. Before you throw those clothes in the hamper check those pockets for spare change. A jar makes a great place to store all of those coins.
Garage storage:
Do you have  a million little screws, nails, washers and nuts in disarray on top of the work bench? Jars are great for storing these little items. Baby food jars especially work best. After you tackle sorting them all out and putting them in their rightful jars, organization will rule in your house. Finding just the right "one" will no longer be an issue. This is just one way to keep your garage neatly organized.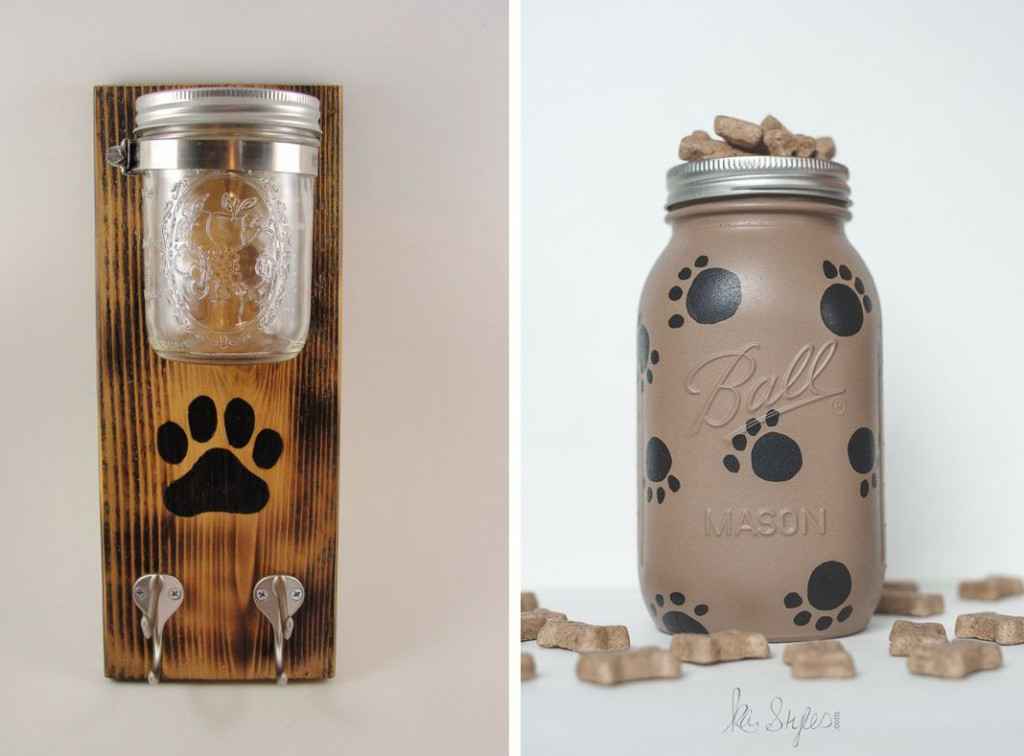 Mudroom Storage:
Put your little canine love bug's or your feline fur ball's pet food in a jar to keep the pests from being attracted to it. You can store those little doggy bones in there as well. Keep an extra jar next to their leashes for the loose bags you will need on their next walk. No pets? Jars near the mudroom work great as a key holder or glasses holder.
This is just the beginning of the different ways that you can use jars for storage to gain organization in the home. The possibilities are endless when it comes to storage ideas for glass jars. Remember, when you are removing that last pickle from the jar or spooning out that last mouthful for your baby from the baby food jar…waste not, want not. This will get you far.
More From Personal Mini Storage