How to Store Your 12-Foot Skeleton and Other Giant Halloween Decor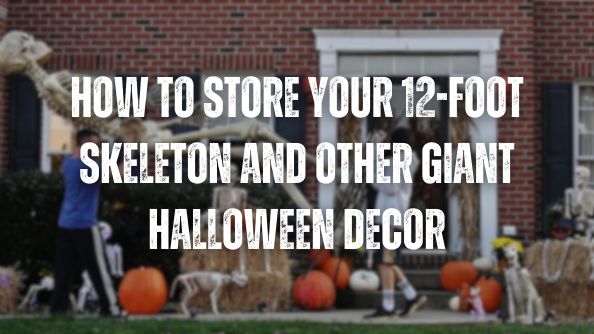 It's hard to miss the massive inflatables and trending 12-foot skeleton that has swept through our neighborhoods–claiming their place as the Halloween yard decorations of the year. Now it's time to find space to store them. Maintenance is key if you want to avoid your beloved decorations from breaking so here is how to store your 12-foot skeleton and other giant Halloween decorations to spook another day.
A Skeleton for All Seasons
Who says a skeleton is only fit for the spookiest of seasons? With a little creativity, these giants can be dressed up to celebrate every occasion:
1. Holiday Spirit
Put a Santa hat on its head, add a white beard, and wrap it in Christmas lights. Your skeleton can be a unique part of your holiday decorations.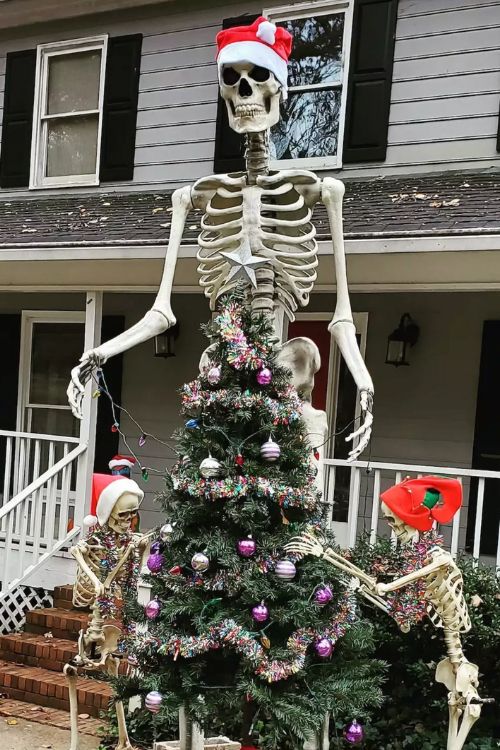 2. Seasonal Welcoming Committee
Dress it up according to the season: a lei in summer, a scarf in fall, or a raincoat in spring. It's a fun way to greet guests for any occasion.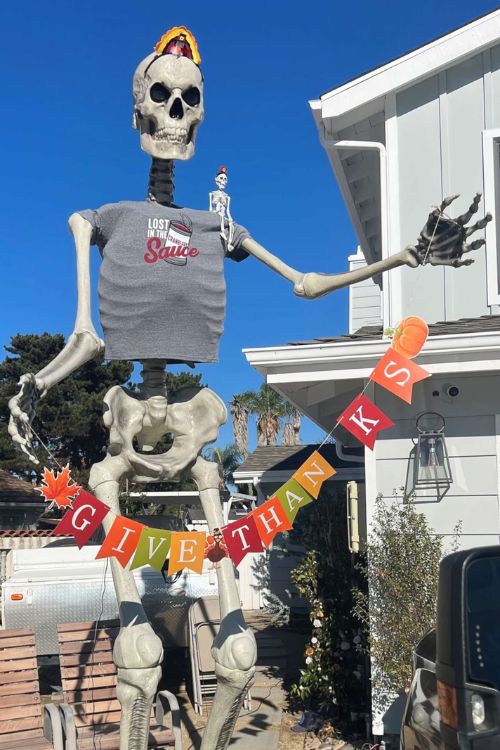 3. Indoor Companion
If you're up for it, move the skeleton indoors. Set it at the dining table or in a corner as a quirky interior piece.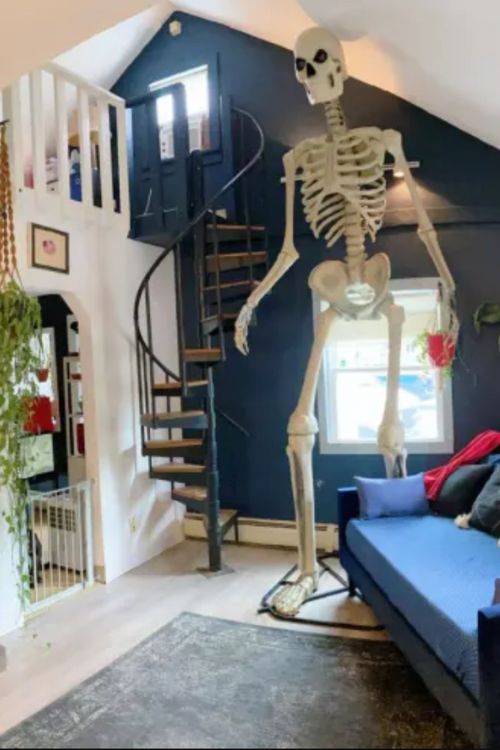 When It's Time to Store Your Skeleton and Other Giant Halloween Decor
Eventually, you may decide to store your skeleton. Here's the best way to do it:
1. Disassemble with Care
For your 12-foot skeleton, do this gently and keep all the screws and joints in a labeled container. For all your other giant decorations,
2. Clean Thoroughly
Dust off every part. For protection, wrap them in bubble wrap or cloth.
3. Stay Organized
Keep everything in one container. Have separate containers for each holiday's decorations.
Storage Options
If you're short on space, consider renting a storage unit. A small unit is enough to store your skelly without cluttering your home. When it's time for it to make another appearance, you'll know exactly where to find it.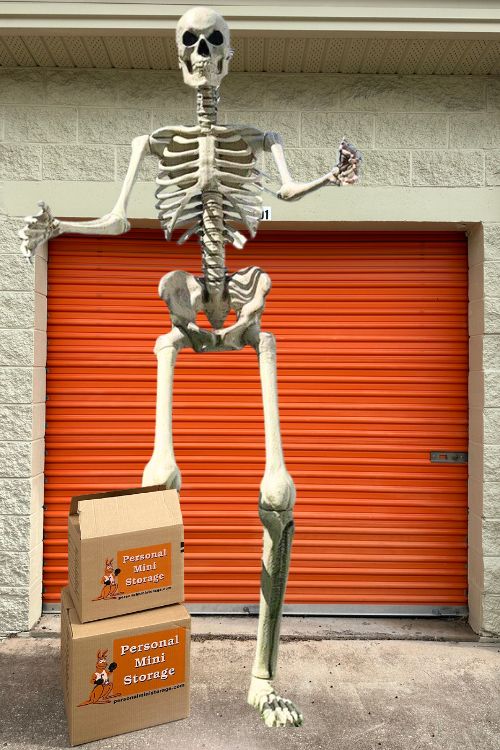 ---
The majestic 12-foot skeleton that might have once been a Halloween novelty now represents a broader scope of imaginative home decor, carrying the festive spirit throughout the year. When the season's celebrations wind down, storing the decorations requires some planning. Taking apart your decorations, cleaning them, and packing them away ensures they're ready for next year. For those with limited space, a storage unit provides a simple solution, keeping your items safe and out of the way. Proper storage not only protects your decorations but also makes setup easy for the next season, helping continue the tradition with ease.
More From Personal Mini Storage