Just Moved? Here's How to Make Your New House Feel Like Home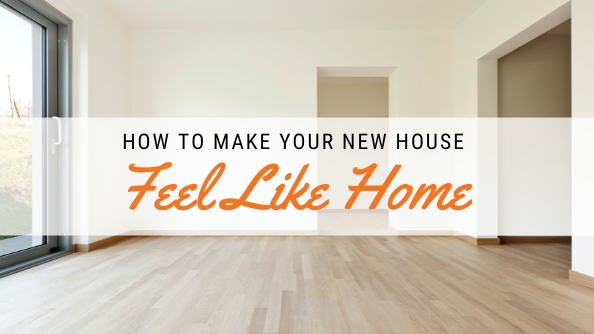 Moving can be a stressful time. Between unpacking all of your belongings and traveling to a new location, it's often difficult to settle down and make your new house a comfortable place right off the bat. Fortunately, there are many ways to make your new house feel like home! Follow these tips and ideas to help make your new home a comfortable place to live after a big move.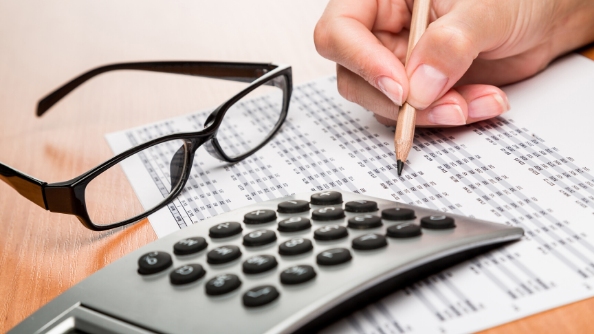 Do Some Cost Planning
The process of moving comes with unexpected expenses; therefore, cost planning is an important step to consider. Start a thorough process by writing down all of the expenses you expect to incur. These can be moving van or storage services, home upgrading costs, or even security and safety expenses. Once you've researched your options and documented your findings, tally a total spend, and see how it fits into your home budget.

It's a good idea to look into your options in order to make sure you're making the best decision for your money and your goals, especially if you plan to finance your expenses. As you do research into different financing options available, you'll find that some will make more sense for your particular circumstances than others. For instance, a personal loan provides you with a lump sum upfront, whereas personal lines of credit and credit cards allow you to borrow against a certain limit. Each option will have its set of unique benefits; it's about choosing the option that's right for you.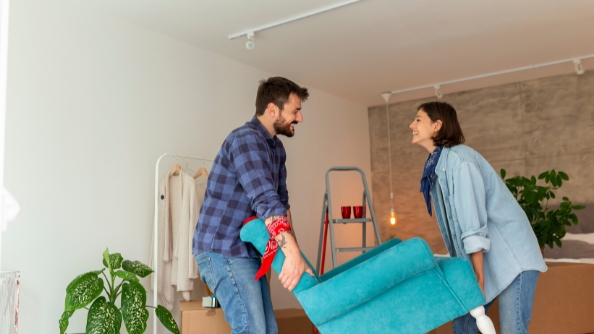 Focus on the Furniture
After moving, your new space is going to look like a blank, empty canvas for you to make your own. New furniture is a great way to fill the space and create more dimension. It can truly make your home go from plain to comfortable and stylish.
When thinking about furniture additions, create a layout of your living space. This process may be done in a few ways, either by drawing out your floor plan or mapping everything out virtually with services such as Amazon Showroom or Living Spaces. This might help you get an idea of what size, color, or style of furniture you'd like in your rooms before purchasing.
It's important to keep in mind that furniture has a big impact on the aesthetic and comfort of your home. Although buying furniture online is a popular option, looking in person at stores is a way to test the waters and avoid buying furniture that is uncomfortable, something you can't tell just by looking online. While you're walking through the store, try out different sofas, chairs, or benches to make sure that what you're going with is exactly what you want.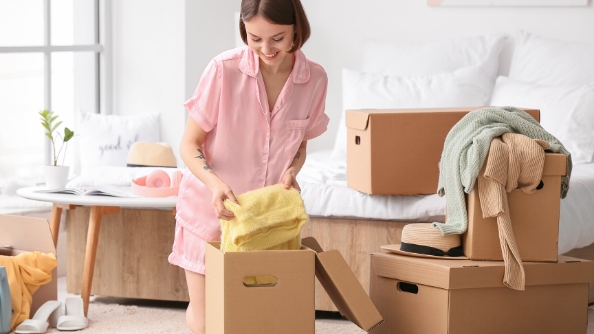 Stay Organized
After a big move, you'll likely have a lot of moving boxes, clothes, and other items from your old home that need to be unpacked and stored. You can stay organized by putting your moving totes into their designated rooms to prevent everything from being crammed into one room. This is important for creating a more relaxed and organized environment.
If your home has less storage space than you might need, or if you'd like a place to keep your belongings while you move, utilizing a storage unit can be a great option. Look for a storage unit in your area before you move and utilize it to save yourself space in your new home.
Decorations like shelving units or multi-purpose furniture like beds with storage space underneath can be a great way to conceal extra clutter. Whatever you decide to go with, having items in your home that can keep your space organized will reduce the time you need to spend cleaning and decluttering on a day-to-day basis.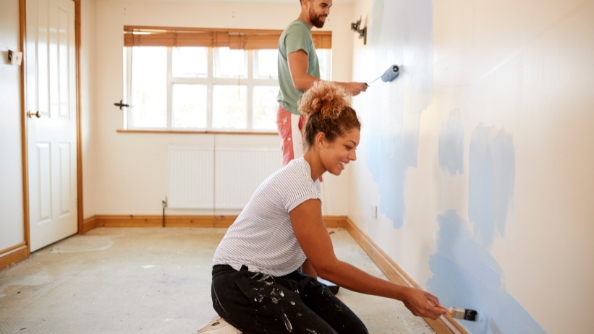 Add a Splash of Color
New spaces may come with old colors, so you may need a fresh paint job if the last owner's choice is not your personal preference. Sometimes updating the color scheme in your home can make a difference and help you get acquainted with your new home faster.
You can do this by choosing colors that remind you of your old home or another place you're particularly fond of, like the beach or the forest. Doing this can create a nostalgic atmosphere in your home, helping ease your transition from your old home to your new, and making your new home feel comfortable and relaxing. This can be done with an entirely new paint job for your house or just some accents and decorations here and there that give you subtle reminders of places you love.
As you become acquainted with your new house, these extra details like proper financing, paint color, and storage will help with the transition and allow you to feel comfortable in the space you've created.
More From Personal Mini Storage