Real Estate: The Science Behind Decluttering and Staging a House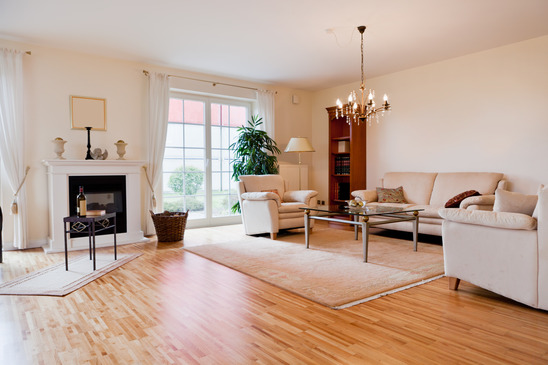 Human perception is an amazing tool. That is why we are often quick to judge an individual by what he or she is wearing or a book by its cliche cover.
The same perception can make or break a deal when trying to sell a house. People viewing your house love to see what is in your closet, medicine cabinet and even your underwear drawer. As much as they love to look through your personal items, a few fingerprints on a window or dribble of toothpaste in a sink can negatively sway a buyer's opinion.
Let's take a look at a few numbers:
Potential buyers – 86% said that storage space is important to them (2005/2006 Maritz Research Staging Polls).
Potential buyers – 63% said they are willing to pay more money for a house that is move-in ready (2005/2006 Maritz Research Staging Polls).
82% of realtors recommend staging.
A staged house sells on average 17% higher than an un-staged house (US Housing and Urban Development)
A 2011 survey shows that cleaning and removing clutter results in 586% return on investment.
Follow these tips to help empty your house using storage and become a quick seller:
1. Place half of your items in storage
Take half of the items you own and find a reputable self-storage location to stash those precious nick-knacks away until your house sells. No one wants to view your collection of antique dolls!
Self-storage units can range from garage-like spaces to state-of-the-art, temperature-controlled facilities for collections and important items. Removing your unnecessary belongings will help reduce your personal touch in the home. Buyers want to imagine their own collections in the house.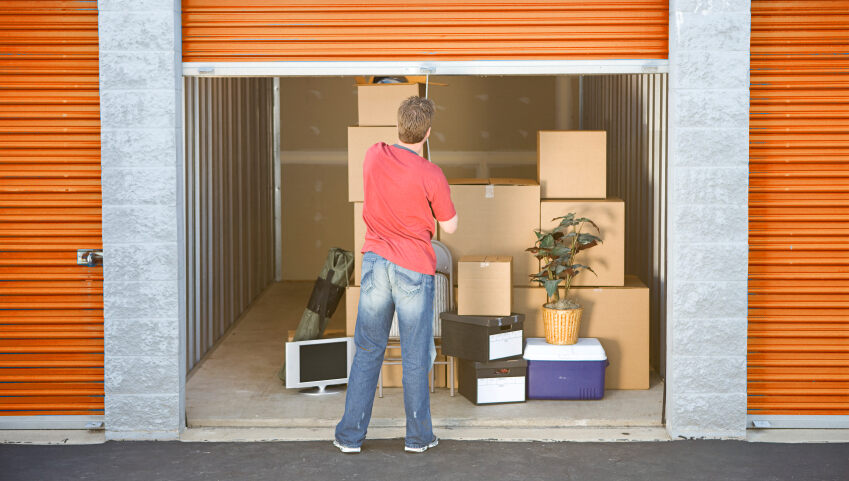 2. Place half of your remaining items in storage (again)
Seriously, remove half of what you have again and place it into storage. Each room needs only a few pieces of furniture and very little decor. About 75% of your possessions should be in storage.
We add furniture to a house as time goes on and eventually create warm, cozy spots for social gatherings. Removing the furniture will open up the rooms, adding a more open layout and an illusion of size.
Homes spend 78% less time on the market when de-cluttered and staged, so get that furniture in a storage unit as fast as you can.
3. Clean every day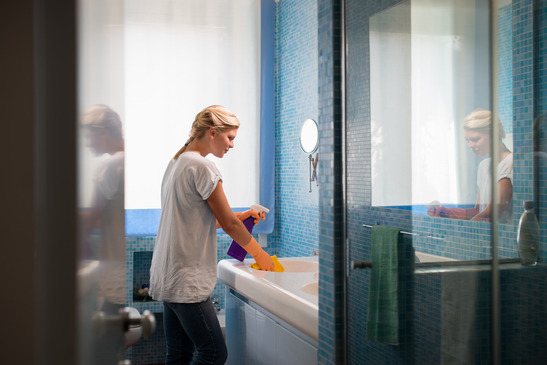 Research conducted by Dr. Andrea Angott published in the Chicago Tribune shows that the most important thing to do when selling a house is to remove personal items from bathrooms, including soap and toothbrushes.
People don't want to buy a house that they feel is being lived in; they want the feeling of a fresh start. If you are going to try and live in the house while selling, give yourself a half hour each morning and night to make sure all personal items are put away.
You also don't want to forget to clean. Bathrooms have to be spotless, beds must be made daily and windows should be streak free. You want your house to represent perfection as much as possible.
4. Think neutral
If you have any furniture that features bright shades of color, you may want to just place those items in storage as well. Paint walls in neutral beige, grey, whites and browns they appeal to a wide range of buyers. That bright yellow kitchen may turn people away! From a physiological perspective, different neutral colors have different associations, especially with some hints of black mixed.
Appeal to the masses to get the best possible results when selling your house. No matter what you do to try and sell your home, removing personal belongings and cleaning can make the largest impact.
Think of how you would like to view your future house. Is it filled with someone else's belongings, or is it in pristine condition waiting for your finishing touch?
Get the gloves on, book that storage unit and get to work. Your bank account will thank you later.
More From Personal Mini Storage