Storing? Don't Forget These Storage Accessories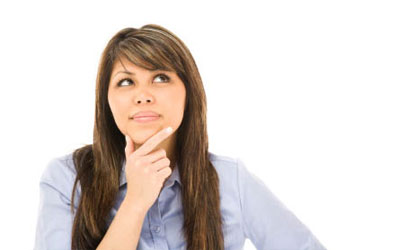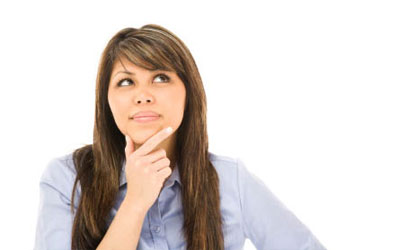 Between choosing the best self storage company, correct size unit, and accessories to accompany your belongings, you have quite a bit to cover before ever unpacking your stuff. Our goal is to lighten your load by providing a bunch of helpful guides for the storage process. In this section, the focus will be storage accessories. Included are tips revealing when it might be appropriate to buy certain items for your storage. A few examples are the right size boxes, the best locks available, different tape options, and much more.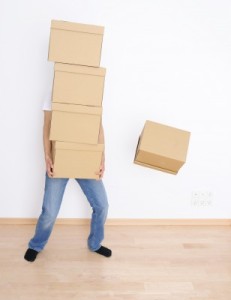 Small Box – Perfect for small items, including books, CD's, utensils, and any small heavy items. Dimensions: 16 x 12 x 12
Medium Box – Use this box for small items that require packing material. Examples are dishes, glasses, toys, small appliances, and kitchen utensils. Dimensions: 18 x 18 x 16
Large Box – Suitable for bulky items and fragile valuables that require packing material. Ideal for towels, computer monitors, and stereo speakers. Dimensions: 24 x 18 x 18
Extra Large Box – This box is best for items that take up quite a bit of space and are not too heavy. Examples include comforters, linens, pillows, towels, lamp shades, and folded fabric. Dimensions: 24 x 18 x 24
Dishpack Box – This specialty box provides extra security for fragile items with its thicker walls. Use this for dishes, fine china, antiques, and other fragile items. Dimensions: 18 x 18 x 18
Storage File Box – This specialty box allows for better organization of important papers and documents. Best used for legal size folders, business records, and personal records. Dimensions: 15 x 12 x 10
Wardrobe Box – This specialty box is tall and comes equipped with a crossbar enabling you to hang clothing without it wrinkling. Use for hanging clothes, sports coats, and draperies. Dimensions: 18 x 20 x 48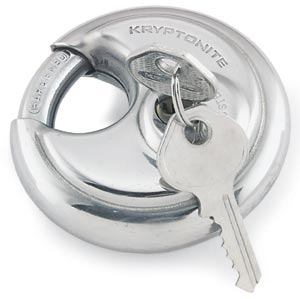 Disc Lock – Constructed from heavy duty stainless steel. Equipped with an anti-pick pin. Cannot be cut with bolt cutters and is pick-resistant. Recommended by law enforcement.
Cylinder Lock – Made out of heavy duty stainless steel and is equipped with anti-pick pin. Fitting neatly in your storage door's latch, no part of the lock will be exposed and therefore cannot be cut. Even with the right tools, these locks prove very difficult to open. They are also recommended by law enforcement.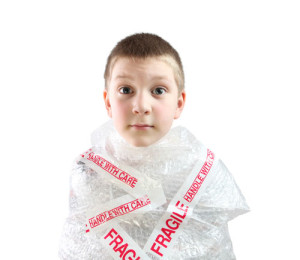 Wrap
Shrink Wrap (small) – Use for wrapping your furniture, sofas, drawers, or any belongings that are not boxed. This prevents your stuff from getting scratched and beat up during your move. Also holds drawers in place to prevent them from sliding in the truck. Shrink wrap can also be used to wrap luggage before travelling. Dimensions: Depends on the retailer, approximately 5" x 1000'.
Shrink Wrap (large) – The same uses apply to the larger shrink wrap. This is better suited for a larger amount of items. Dimensions: A standard size might be 20" x 1000'.
Bubble Wrap – This wrap should be used for fragile items. Examples include paintings, dishes, trays, glassware, and other valuable items that could potentially be damaged inside or outside a box. Dimensions range from 16" x 10' to 12" x 15' to 24" x 10'. Differing dimensions suit different quantity of belongings, as well as size of items.
Covers and Bags
Chair Cover – This protects your chairs from loose items in the truck. Maintains the integrity of the chair. Also, it prevents additional dust and humidity accumulation (be sure to allow for air circulation in the sides of plastic covers).
Sofa Cover – This very large cover will help prevent any rips and tears on your sofa during the moving process. It also will help eliminate dust and dampness.
Mattress Bag – Acts in same manner as a cover. Helps protect the mattress during the moving process. Mattress bags tend to come in four different sizes for different size beds:

A king size bed would require the 76" x 10" x 90" bag
The 61" x 10" x 90" bag would be best for a queen size bed
For a full size bed, use the 54" x 10" x 90" bag
A twin bed could use the smallest bag, with dimensions of 40" x 10" x 96"
Mattress Tote – This is similar to the mattress bag. There are a few distinct differences, though. The tote is potentially twice as thick to provide extra protection for your mattress. In addition, the tote comes with handles attached to make carrying that much easier. The tote comes in two sizes:

Small- 54" x 10" x 86"
Large- 76" x 10" x 90"
Miscellaneous
Newsprint – A thin white paper to help protect your belongings with additional cushion. This is perfect for separating items in boxes. Not to mention, it will keep everything clean, as opposed to newspaper, which may rub ink onto your stuff. Newsprint is a necessity for fragile items and anything that can easily be scratched (i.e. dishes, china, etc.). Other items that you can use newsprint for include picture frames, breakables, and glass décor. This product is typically sold by the pound. A typical box might hold 10 pounds.
Packing Tape – Very strong tape to hold boxes together well. Can be bought in packs to save money (i.e. 3 or 6 pack). One role of this clear tape will roughly be 1.9" x 164'.
Tape Gun Dispenser – The dispenser truly is essential for a successful move. It will enable for quick and easy box making, as well as sealing. Attempting to remove and cut tape without the dispenser with prove to be a very tedious and time consuming task. This item would be a very wise investment. It may even be packaged with rolls of tape for a special deal. Look for this opportunity.
More From Personal Mini Storage