Spring Cleaning: 4 Tips for Tackling The Garage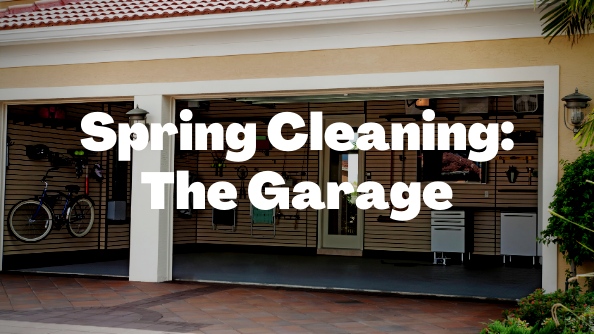 Flowers are blooming and temperatures are rising and that means the annual tradition of spring cleaning is right around the corner. One space that seems to be the most daunting for many is the garage. We've compiled a list of useful tips below to help you clear out the clutter and make space in your garage to store a car (or two) again.
1. Get Everything Out!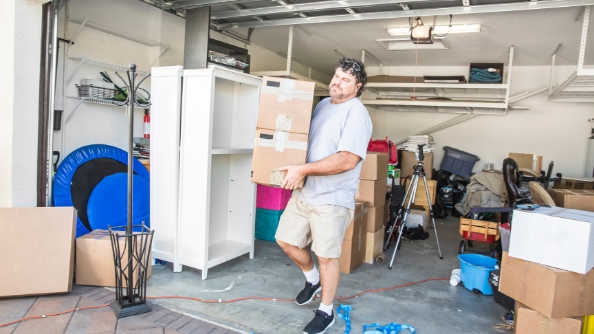 While it may seem daunting at first, the best way to clean and organize your garage is to move everything (and we do mean EVERYTHING) out. This includes all boxes, bikes, and shelving that isn't bolted to the wall. Once you've gotten everything out of the way, take the time to wipe down the walls and floor removing any dust, dirt, and grime built up over the past year. This will give you a clean slate to start organizing your new garage!
2. Create Categories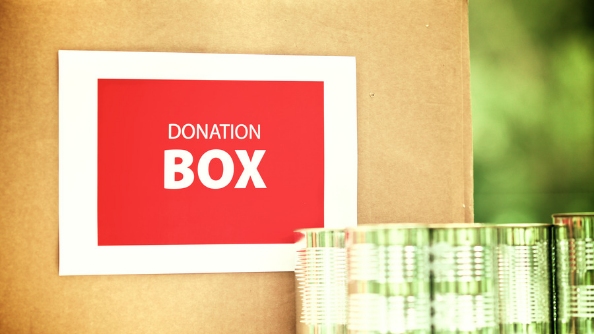 Our next tip for a successful garage spring cleaning is to separate your items into groups. Start by breaking down your things into three categories:
Garage Storage: These are items that are used on a daily, weekly or monthly basis and need to continue to be stored inside your garage. Examples may include tools, lawn mowers, and bicycles.
Other Storage: Belongings you don't want to get rid of, but you don't necessarily need daily access to can be moved to another space like a nearby self-storage unit. These can include seasonal items such as holiday decorations, and sports equipment like water skis or surfing gear.
Donate or Toss: Set aside items you no longer use or need that may have been piling up for years. Find local organizations that accept donations like Goodwill of Central Florida and review their list of approved items they accept. Some items will not be accepted and should be thrown away instead.
3. Use Vertical Space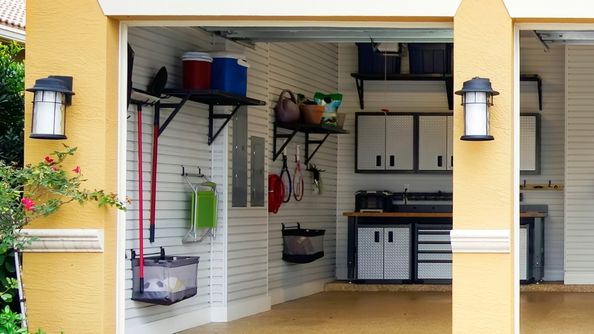 Sometimes the best place to go for extra storage in your garage is up! Utilize your wall space by organizing and hanging items on the wall instead of taking up valuable ground space. Home improvement stores like Home Depot offer plenty of wall organization and shelving options to fit your needs. Bikes and tools can be placed on hooks while extra shelves and baskets can hold small tools and accessories. This will allow you to leave floor space for larger items and vehicles.
4. Find Alternative Storage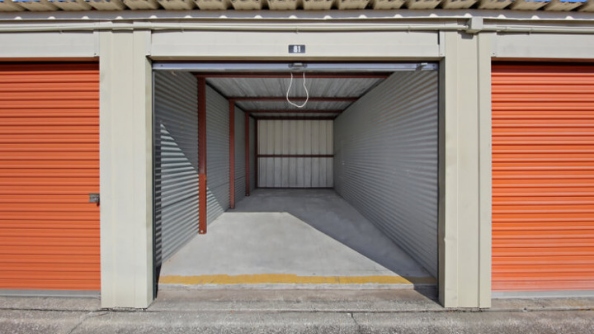 So you've cleared out enough space to park your car inside the garage again. But what about all of your stuff you don't want to get rid of? Renting a storage unit is a convenient and inexpensive way to keep your belongings out of the garage and within reach. Personal Mini Storage offers 43 convenient storage locations across Central Florida with options ranging from drive-up units to A/C storage depending on your needs.
---
Looking for more information about your self-storage options? Check out our Self Storage FAQ page for answers to some of the most common questions and let us know when you're ready to rent a unit with us!
More From Personal Mini Storage